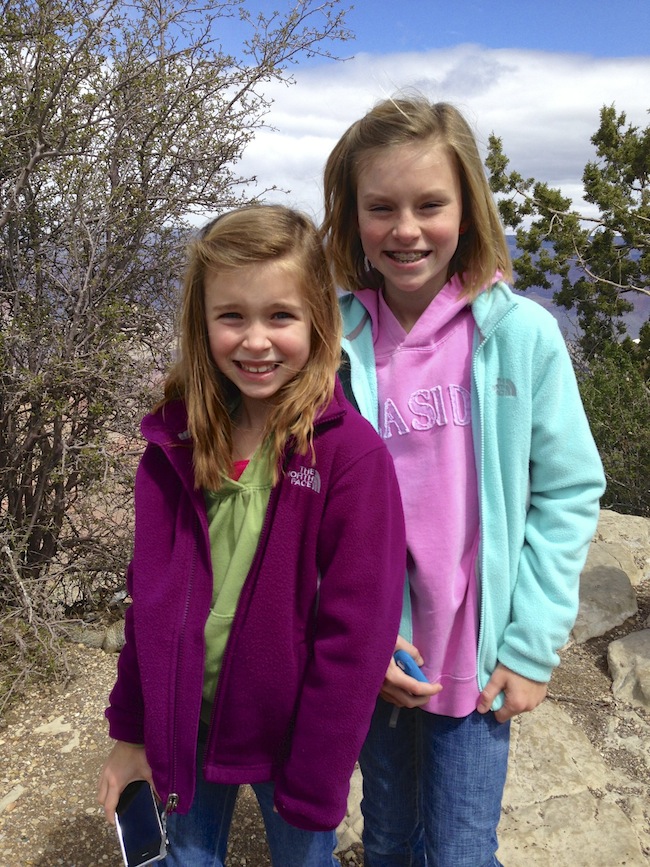 If you follow me on instagram or facebook, this will not be a surprise at all.  Last week was spring break and we took the girls to…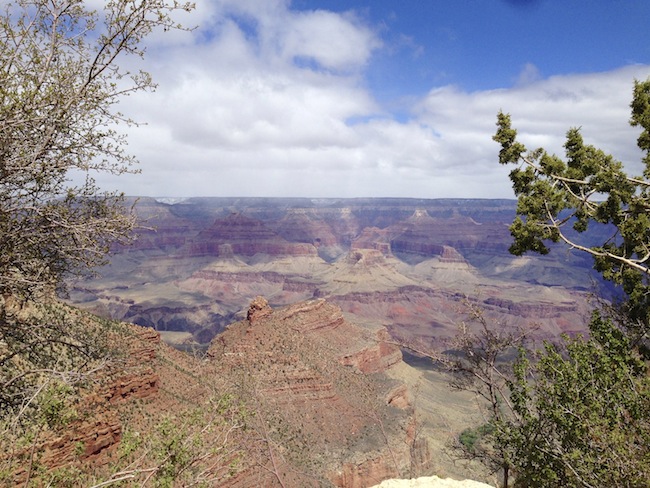 …the Grand Canyon!  What an amazing place.  It is truly awe inspiring to stand there and look over the edge at something that has been there for millions of years.  We joked about the first explorer who came upon it.  Can you imagine?  No cell phones, no mail, no way to share this phenomenal discovery!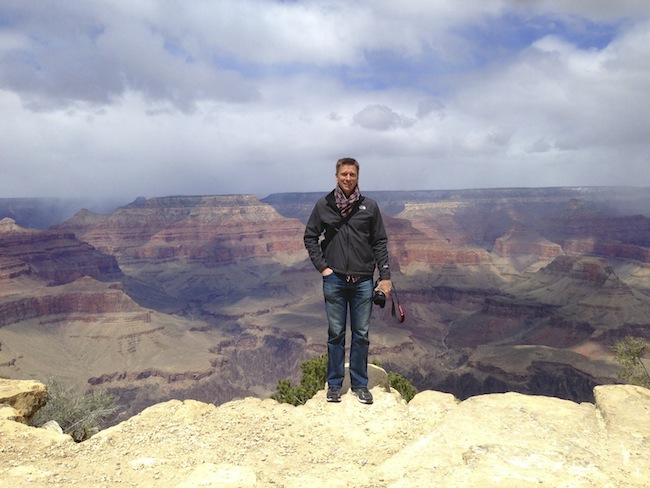 It is so hard to describe the massiveness of what you see there standing at the edge.  I love this picture of Eric.  Not only does it show you how cute my hubby is, but it also helps you see the vastness of the Grand Canyon.  Amazing!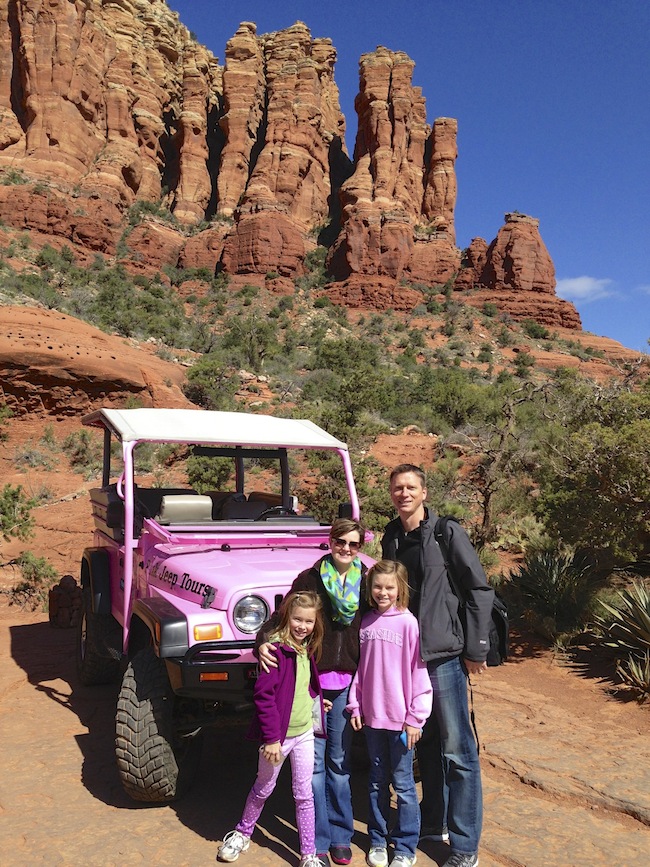 After our visit to the Grand Canyon, we made our way to Sedona.  While I enjoyed the Grand Canyon, Sedona was my favorite.  It was a perfect day and our first stop was a ride on the Pink Jeep Tour.  Eric made these reservations and I'll be honest, I really had no idea what I was getting myself into.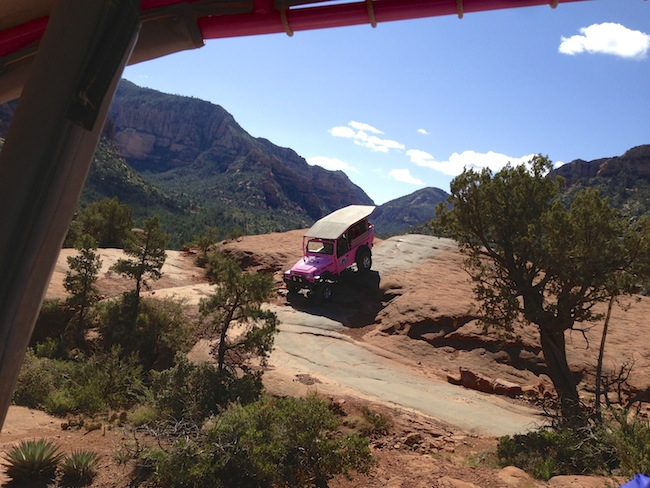 This is the "hill" that we had just driven (slid) down right before the jeep behind us.  We were actually sitting at a 45 degree angle while the driver told us a few interesting facts.  My oldest loved it, my youngest covered her eyes for most of the ride.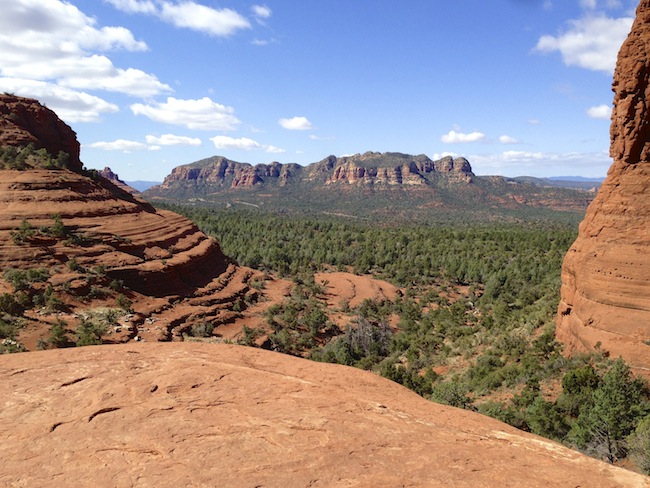 This view at the top was well worth the rough ride, though.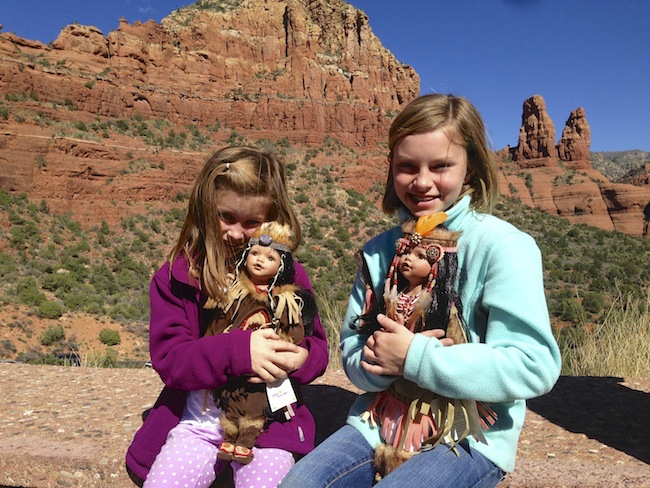 This is right before we left to go home.  We were all tired, but so happy that we came.  If you haven't had the chance to visit the Grand Canyon or Sedona, AZ, be sure to add them to your bucket list.  You will not be disappointed.
I'll be back to the business of design this week, so stay tuned to instagram and facebook at Lori May Interiors for a sneak peek into my week!  I'm thrilled to be the keynote speaker at the Designer's Workroom Council annual meeting this Thursday.  It's sure to be a fun day!  If you're in the Atlanta area, I'd love to see you!