Hello again friends.  When I checked in with you last week, I mentioned that there was a lot going on.  Today I thought I'd share a few pics with you, some work and some personal.  Enjoy!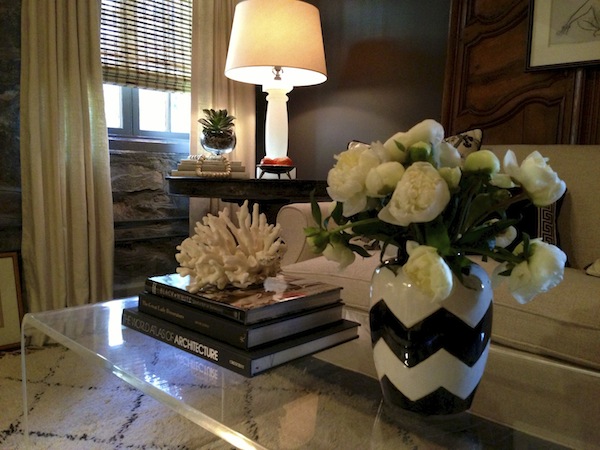 Sherry and I took apart our Inspiration House space on Tuesday.  It was certainly bittersweet.  Hard to believe that what was once this…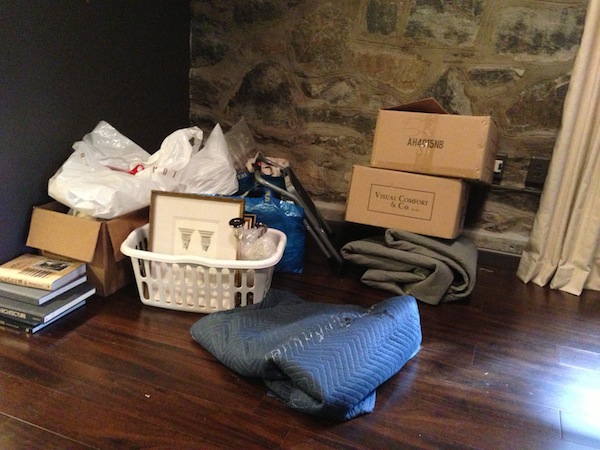 …became this, in an hour.  Such a wonderful experience.  So many wonderful people.  I was honored to be a part.
After work, came play, and we were off to spend some much needed time away.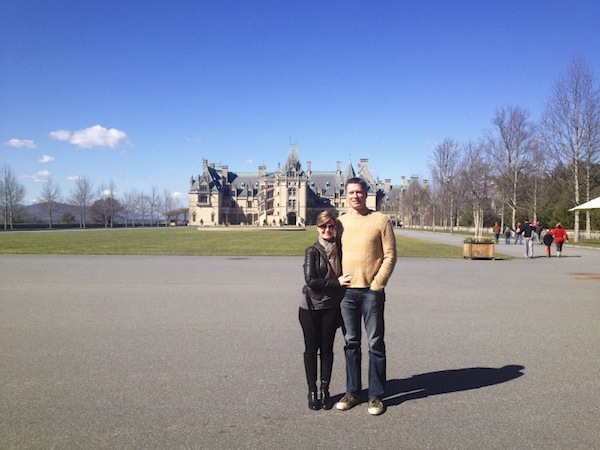 We headed to the NC mountains to stay in Angela's cottage.  The kids stayed back at the cottage with my parents and Eric and I toured the Biltmore.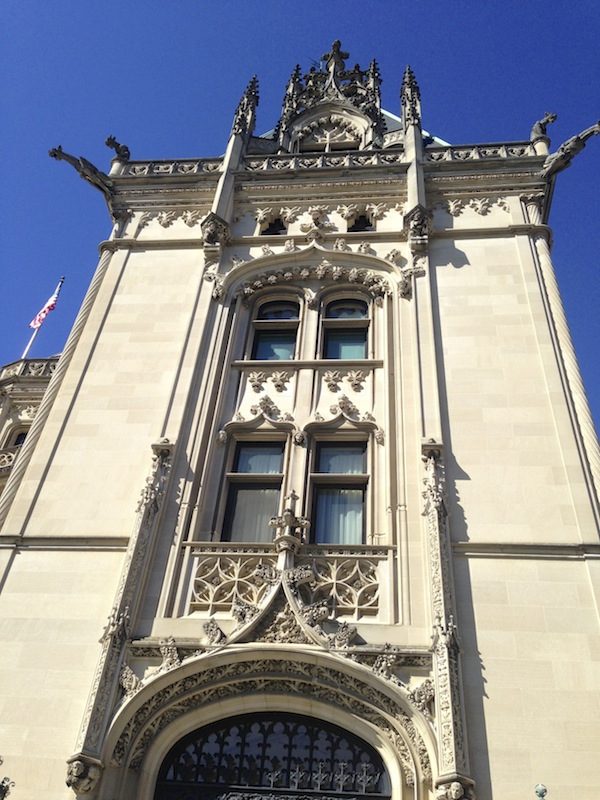 If you have the opportunity to visit this American "castle", please do.  I've been before and each time, I discover something new.  I only wish they let you take pictures inside.  🙁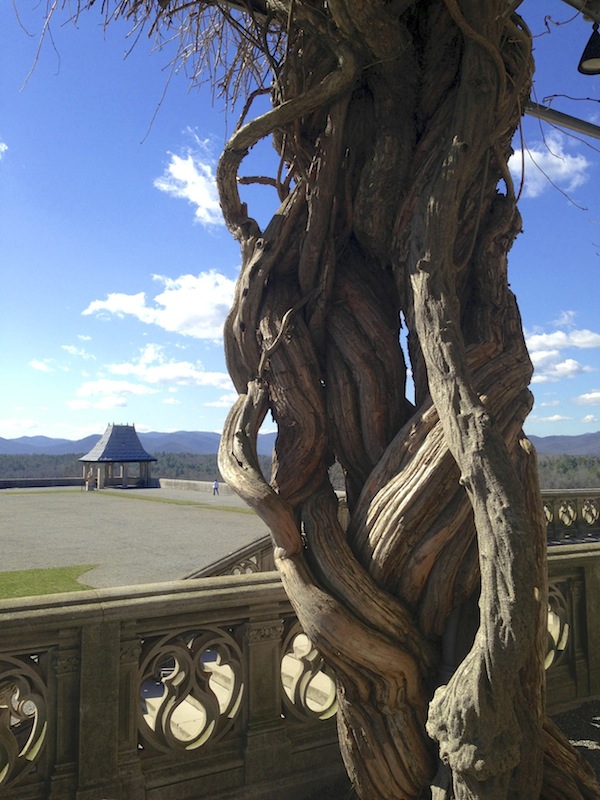 This was my favorite shot.  I have no idea how old this wisteria vine is, but it's a beauty.  If you follow me on Instagram and Vine, you saw many more pics and my first ever videos.  You can find me at Lori May Interiors.  I'd love to hear from you!
We were able to make a quick stop here after our Biltmore tour.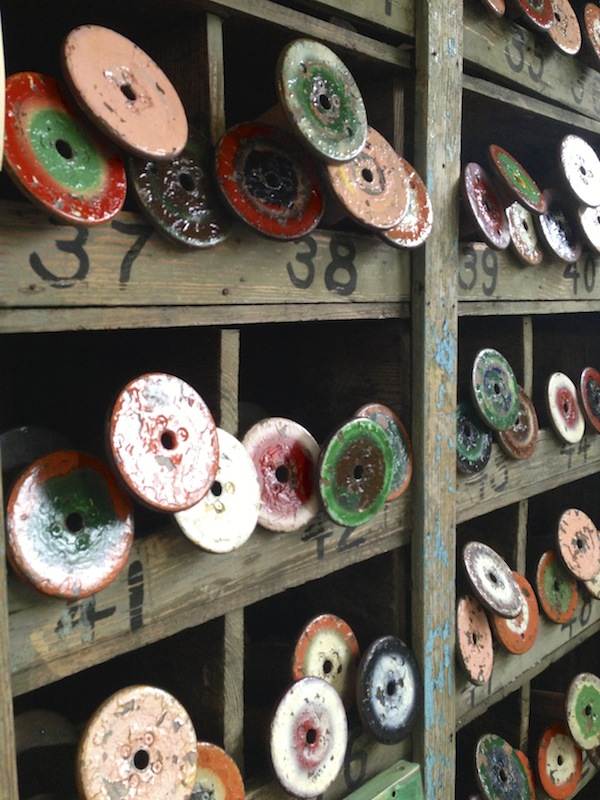 Not real sure what these were used for, but I loved the colors.
I still regret that I didn't get these stars.  I think they would have looked great in Kate's room.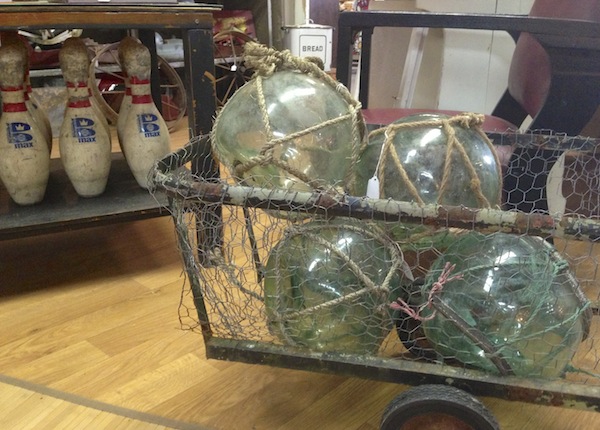 Pins and bouys, anyone?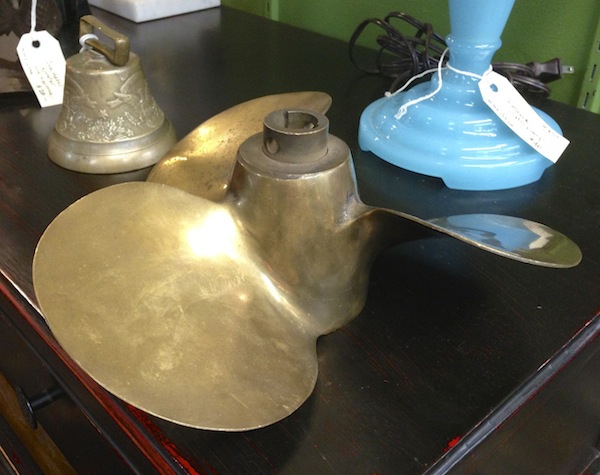 Sherry, I thought of you when I saw this fab brass propeller.  Perfect accessory for a bookshelf.  At $75, it was a bit rich for me.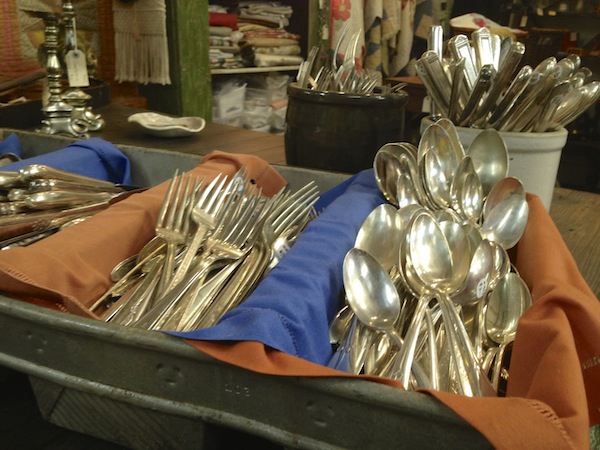 Love the sparkle and shine.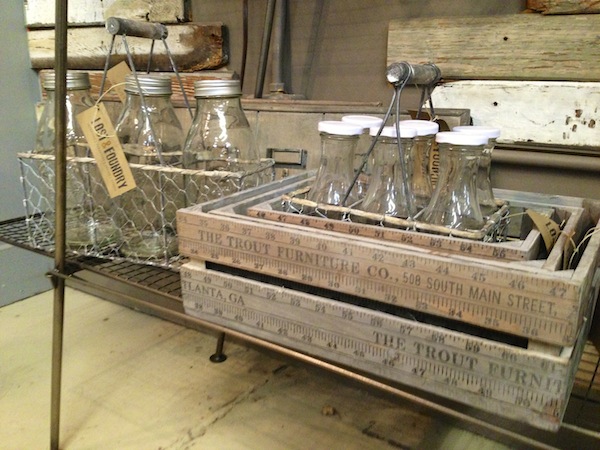 Great use of old yard sticks.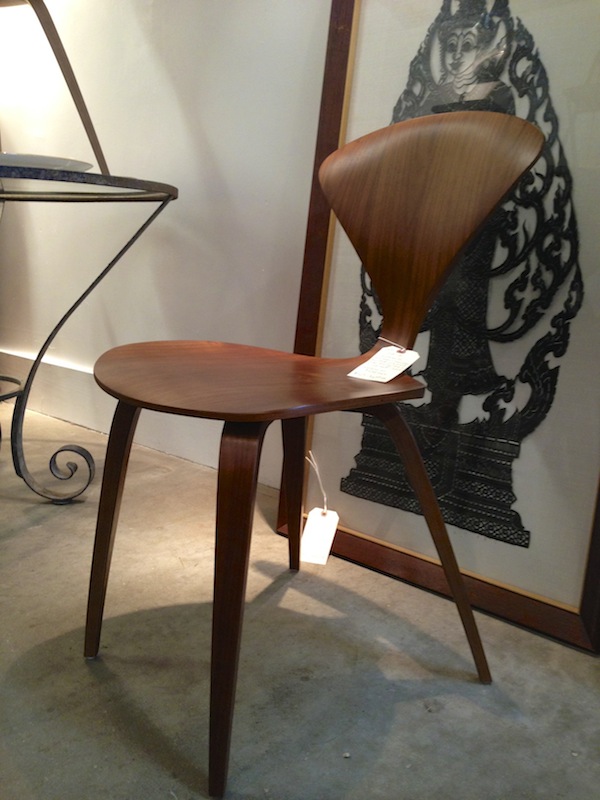 One of my favorite chairs.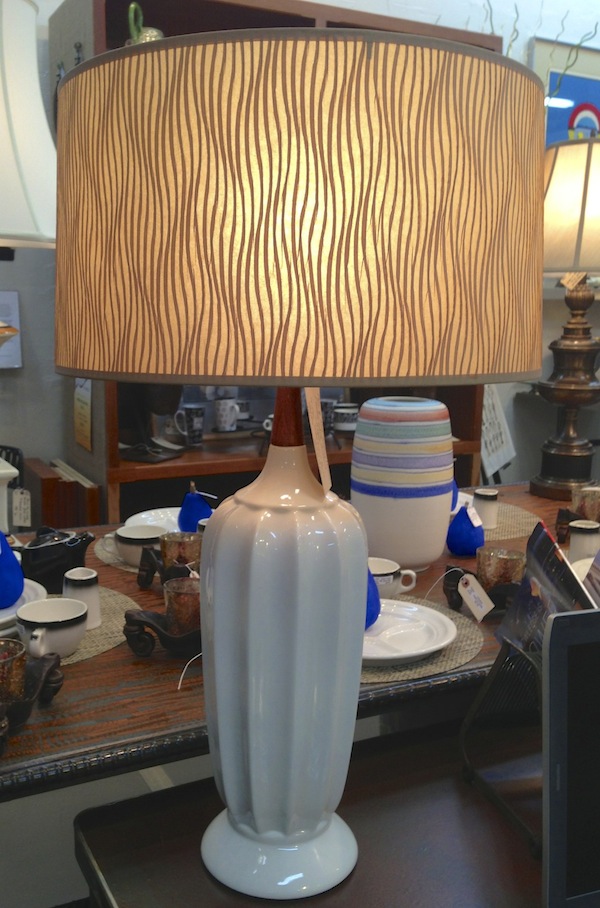 Great lamp.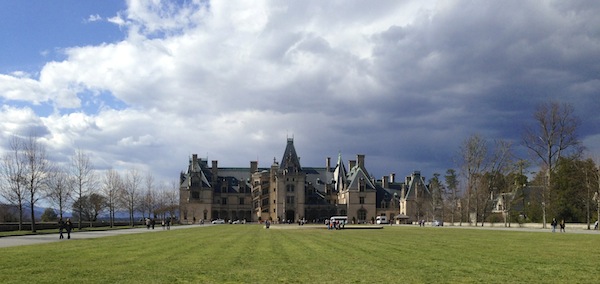 Back to the Biltmore for just a second.  Remember the shot of Eric and I at the beginning of this post.  The bright blue clear sky?  As we were leaving this is what we saw.  I should have known something was about happen.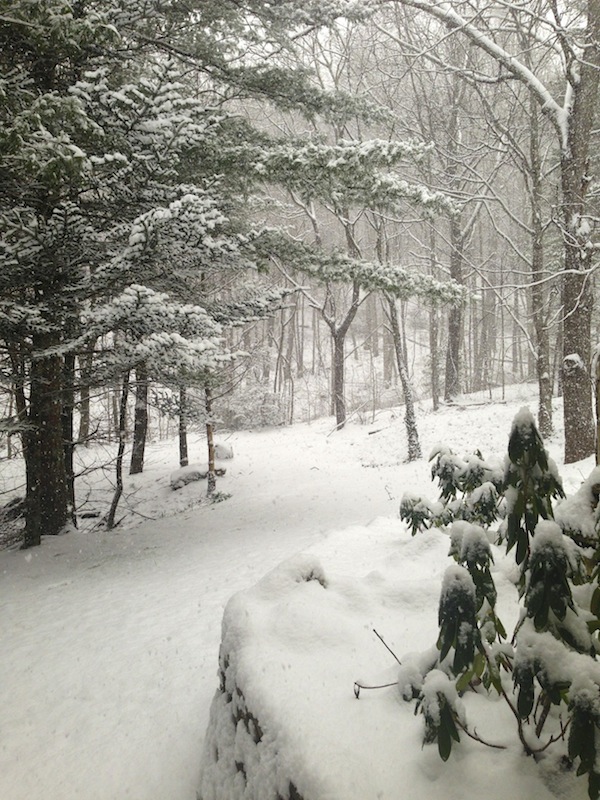 This is what happened.  We woke up Saturday morning to this.  My kids were ecstatic!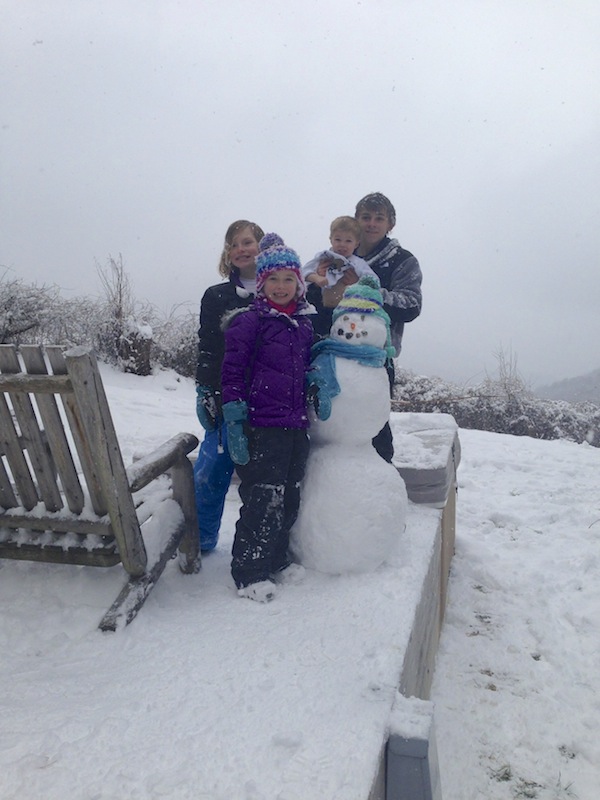 The day was spent doing this.  So happy that my sweet nephews were able to join us too!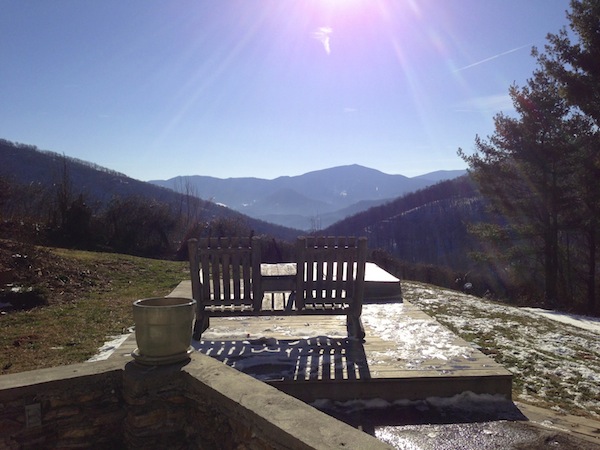 By Monday morning, this was the view as we headed back to Atlanta.  I hope you all had a great week last week.  I'm still getting back into the swing of things.  Four day weeks are always hard for me.  I'll be sharing that master bedroom reveal that I told you about on Friday.
See you then!