The last week has gone by so quickly.  With everything that has happened in Boston, it has been difficult to focus on the blog.  I decided to focus instead on my girls and their mental well being after another tragedy that I can't control, much less explain.  Today felt like we were back on track and my mind was able to get back to normal.  While my thoughts and prayers are with those who are still hurting, today we're going to distract ourselves with absolute beauty.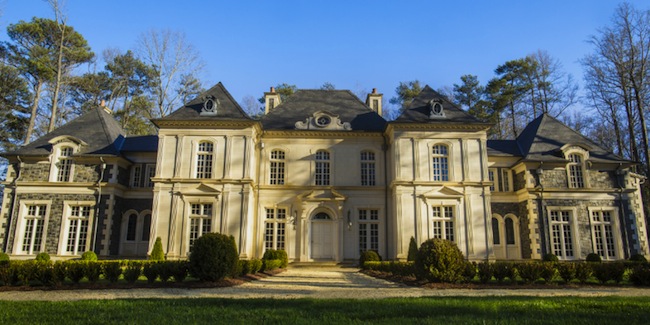 Not too shabby, huh?  This is the 2013 Decorator's Show House.  If you live in the Atlanta area, you know that there are many show houses throughout the year.  The Decorator's Show House which is sponsored by the Atlanta Symphony each year is one of the best.  It is a must see.  For those of you who can't get to Atlanta, I've got a treat for you today.  A sneak peek!  I was lucky enough to be sent professional photos of this beautiful home.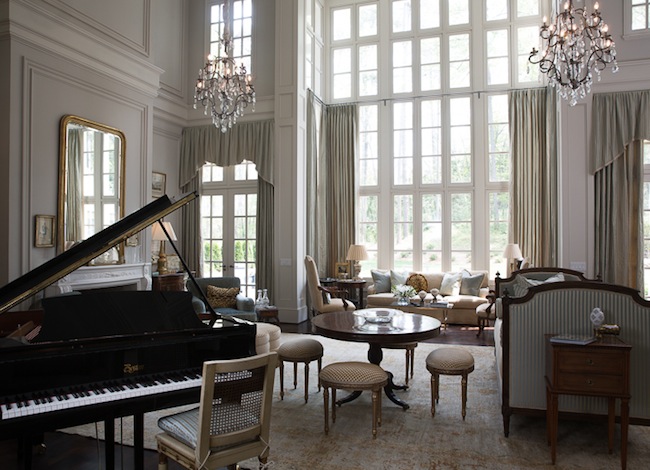 Even empty this room would be amazing.  The subtle, elegant design feels warm and inviting.  But, my favorite thing about this space is all the seating areas.  It reminds me of what Windsor Smith says about bringing the family back to the center of the home.  There is a place for everyone.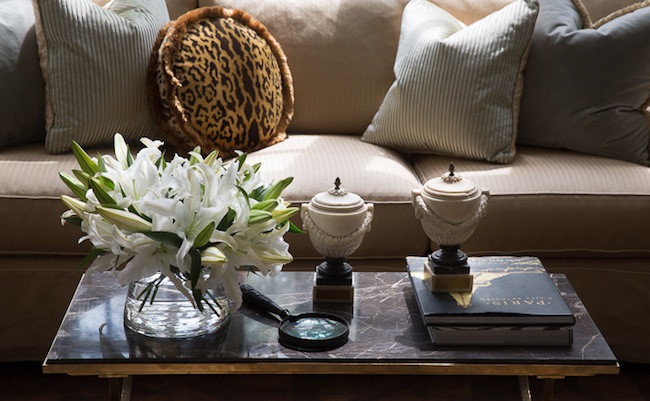 Love the simple styling on the coffee table and that fabulous round pillow.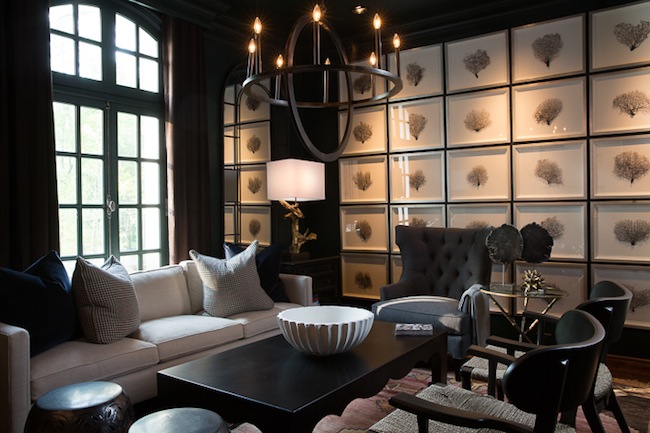 Hate that this photo is so dark, but a room by Jimmy Stanton is always worth seeing.  Neutral and full of texture.  The light fixture and the gorgeous sea fans are so beautiful.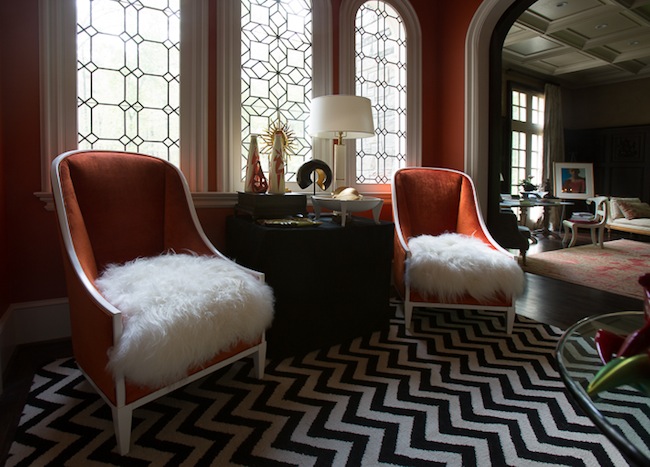 I'm drawn to neutrals, that is no surprise, but this space with the orange walls and chairs really make me smile.  The graphic rug plays nicely with the amazing windows.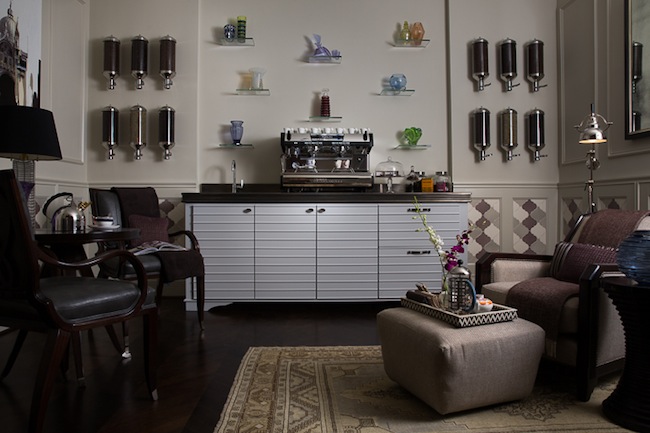 What is this you ask?  Apparently, the man room is giving way to the coffee bar!  Not so sure about this one, but way to think outside the box!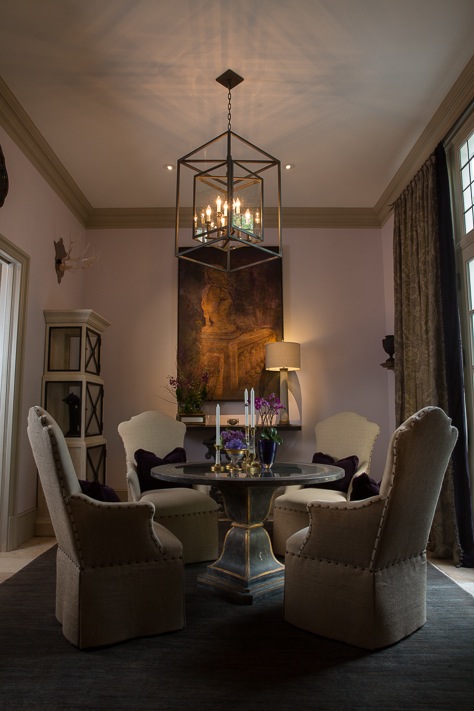 Look familiar?  This room is completely designed from Ikea merchandise.  Ikea is a sponsor of the show house this year.  Would you have known if I hadn't told you?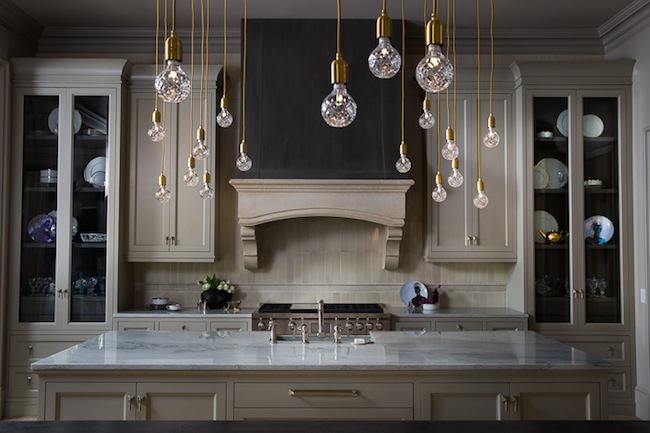 Love this kitchen, but it's the light fixtures that make it amazing.  Yes, they are cut crystal.  Gorgeous!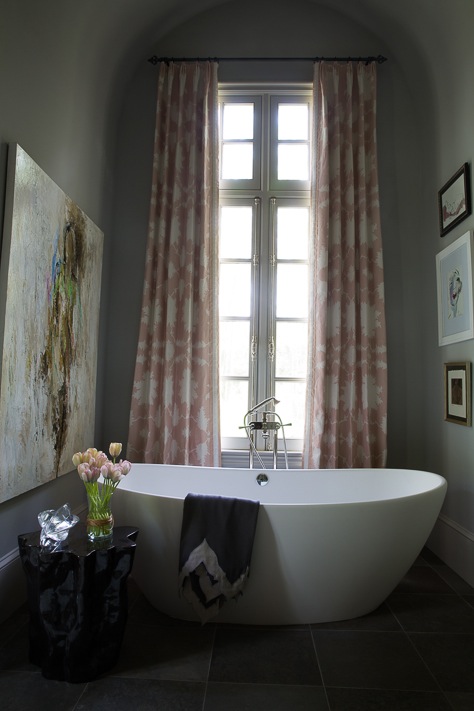 Proof that a room does not have to be huge to be fabulous.  The tub alone is a work of art, but add in an exquisite painting by Holly Irwin of dk Gallery and the bar is raised.  I could spend a good deal of time in this bathroom.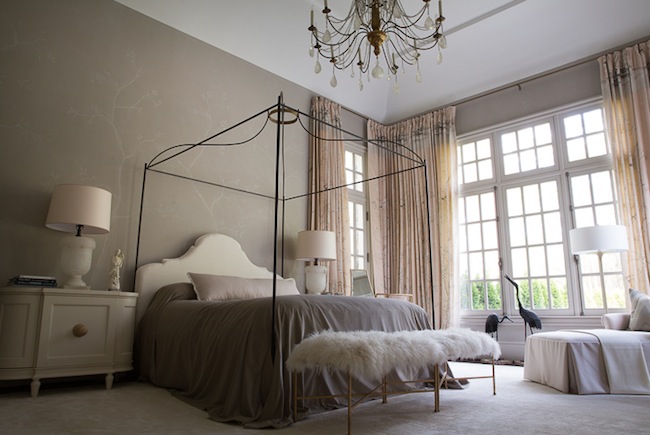 I saved my favorite space for last.  The master bedroom by Melanie Turner is just lovely.  The casual, yet elegant touches are classic Melanie Turner.  It is always so impressive to me that a designer can pull off these kinds of rooms every time.  If you don't believe me, head over to her site and take a look at her portfolio.  It is worth your time.
I hope you've enjoyed the sneak peek.  There's more to see, but I'll save a few for after I see the show house myself!  Can't wait!
Thank you to Jeff Roffman photography.  The show house is open through May 12th.
Be safe friends, and hug your family.  My thoughts are with you all.