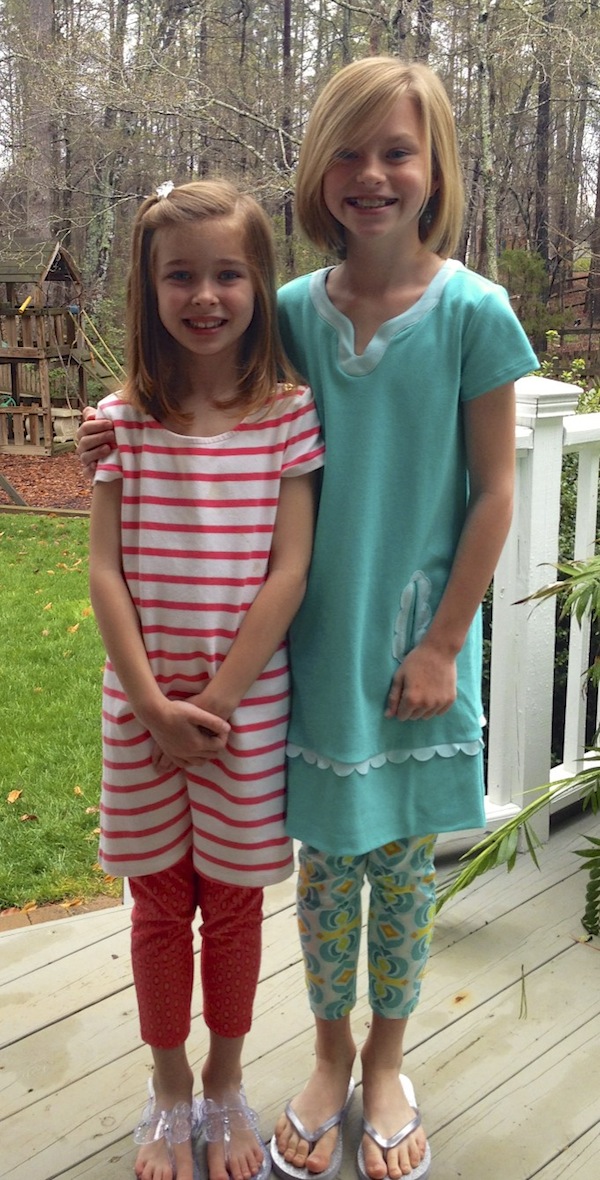 Hi everyone, I hope you had a wonderful weekend.  It was a wet Easter for us, but warmer than it has been, so we were thankful.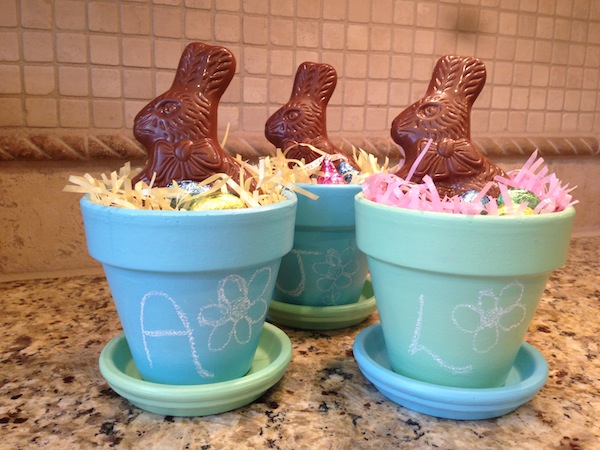 My sweet girls and I put together this quick DIY project to take to our Easter brunch with friends.  I realize that Easter is over, but wouldn't this make a great end of the year teacher gift?  Just switch out the bunny for a pretty flower and you've got it.  Here's what we did.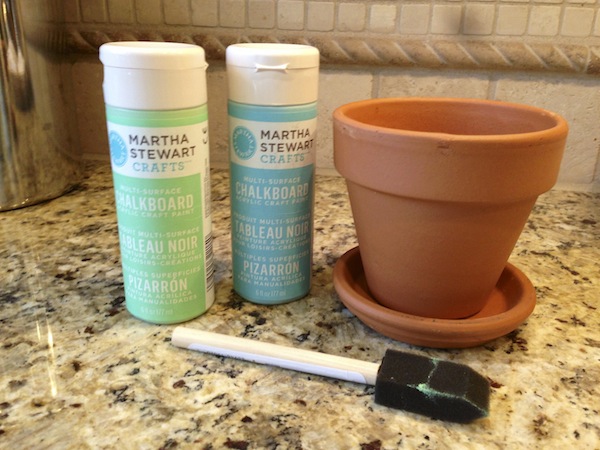 We started with chalkboard paint, a foam brush and a plain terra cotta pot.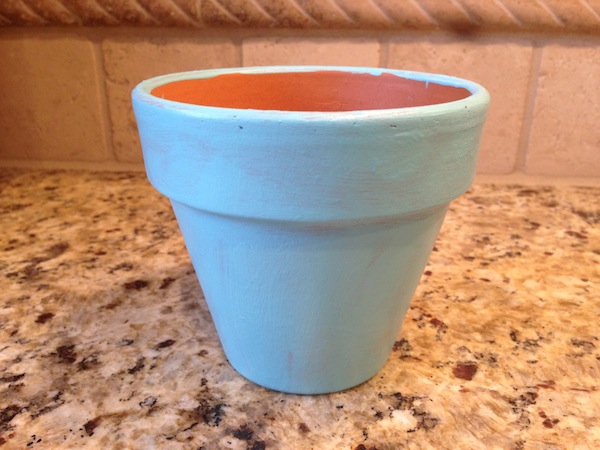 This is the first pot after 1 coat.  A word of warning, this does take multiple coats of chalk paint.  It took 3 coats to cover ours completely.  Don't forget to wait 24 hours to use the chalk or you'll scratch off the paint! (Lesson learned the hard way, unfortunately.)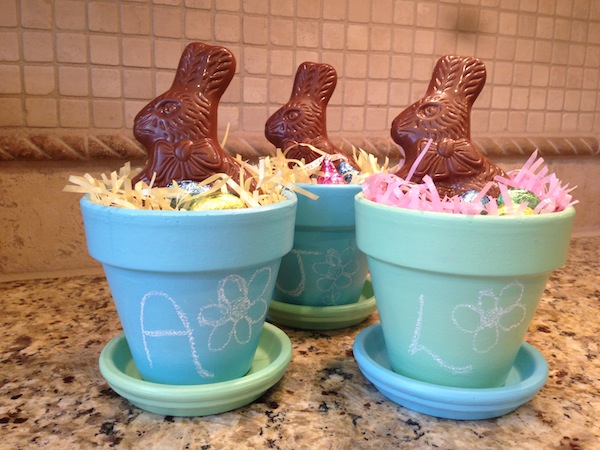 Here is the finished product.  Easy and inexpensive.  The girls loved it and so did I!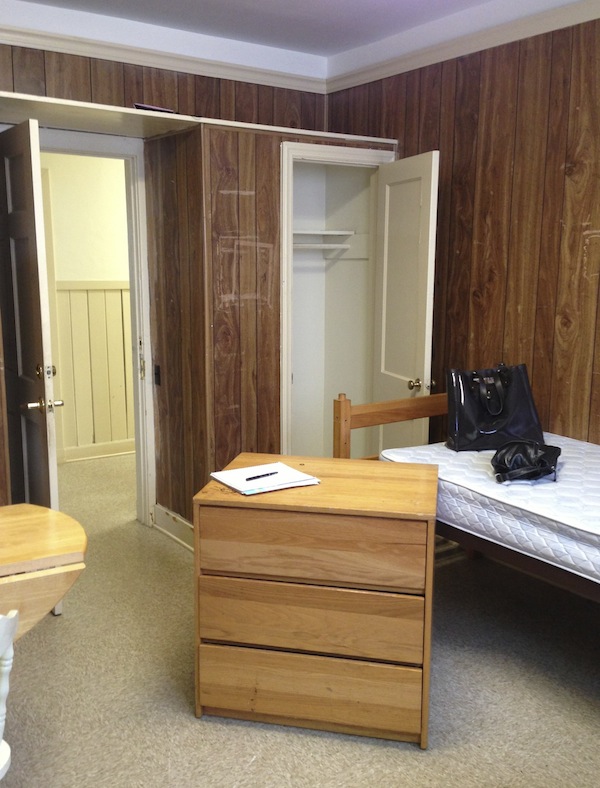 Now, for an update on our Room Service Atlanta project.  Angela, Rhoda and I met last week and primed the entire space.  This is where we started.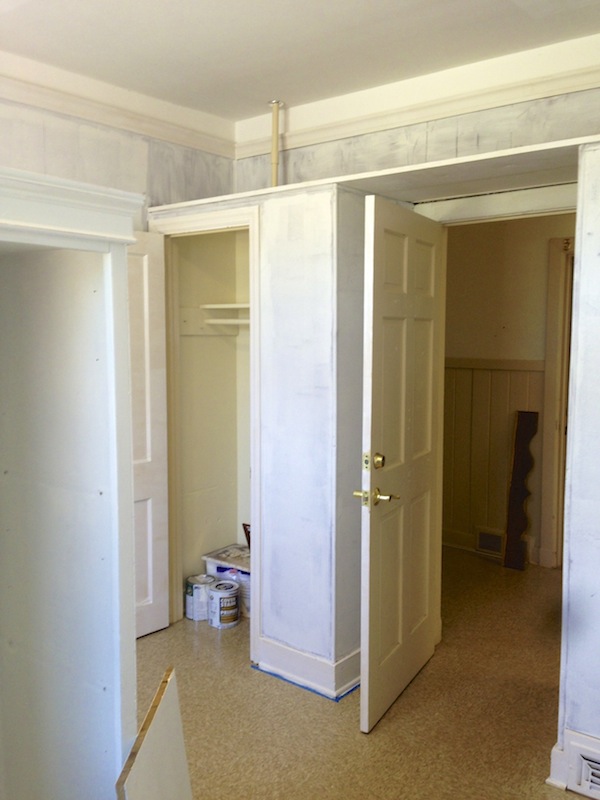 After a day of priming.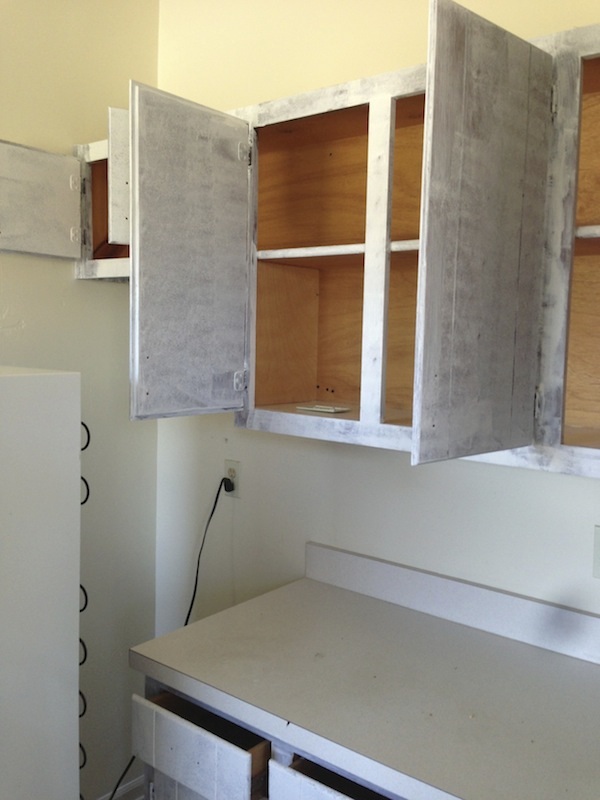 Priming in the kitchen.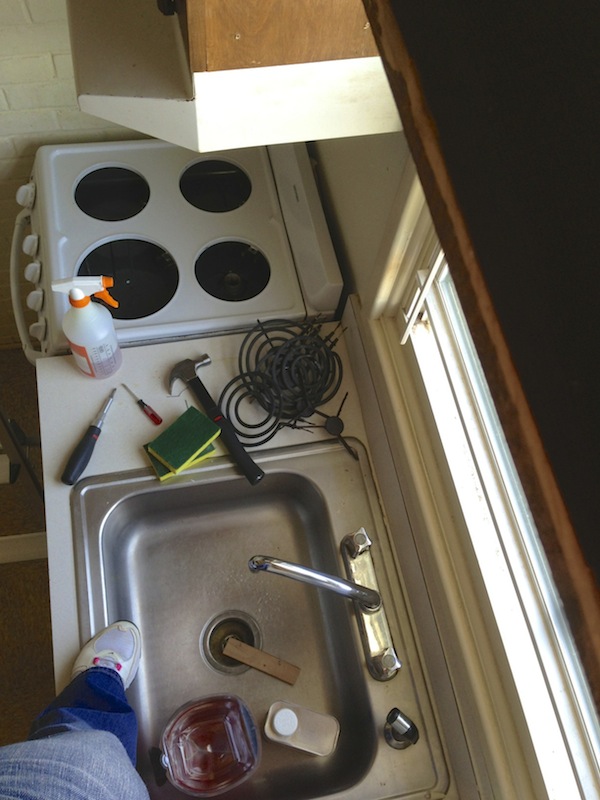 This is me standing on the counter trying to remove two of the cabinets.  It was not going well.  It's amazing what you find yourself doing in these projects.
A few fabrics we picked up from Award Fabrics, one of our fabulous sponsors.  I'm so loving that navy stripe.  We have some wonderful things up our sleeves for this makeover!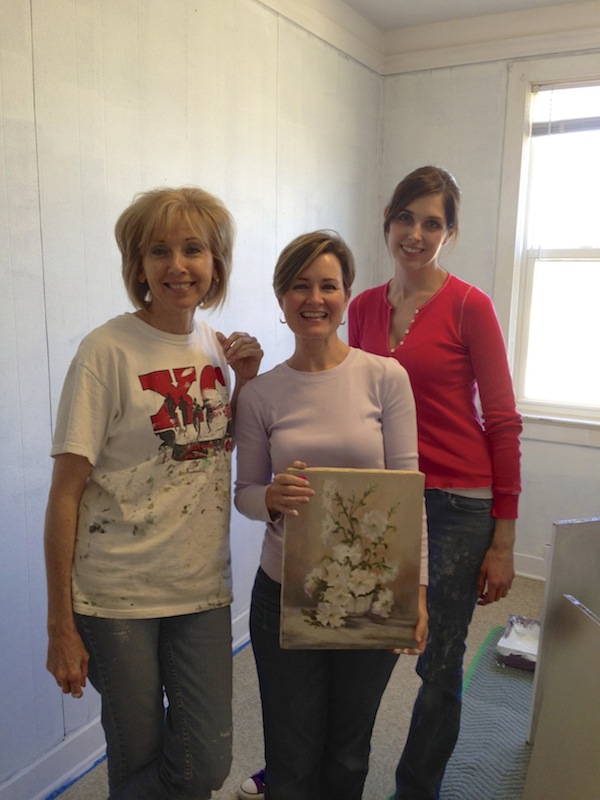 Last, but certainly not least, here is Rhoda, me and Angela at the end of the day.  I'm not quite sure why I chose to pose with that artwork, but it is an original piece that we found.  It will be hung on a gorgeous gallery wall that we have planned.
Stay tuned.  Be sure to follow me on Instagram at LoriMayInteriors to see the updates on our Room Service project.  More awesome things to come.