Last month we toured the heart of this lovely Roswell Ranch home where the open layout of the living room, kitchen and hearth room blends traditional design with modern sophistication. Now we move down the hall to the guest bathroom, guest room, and office that can cleverly convert to a second guest room. Adding touches of orange throughout pulls the entire home together. We had some fun with patterns as well!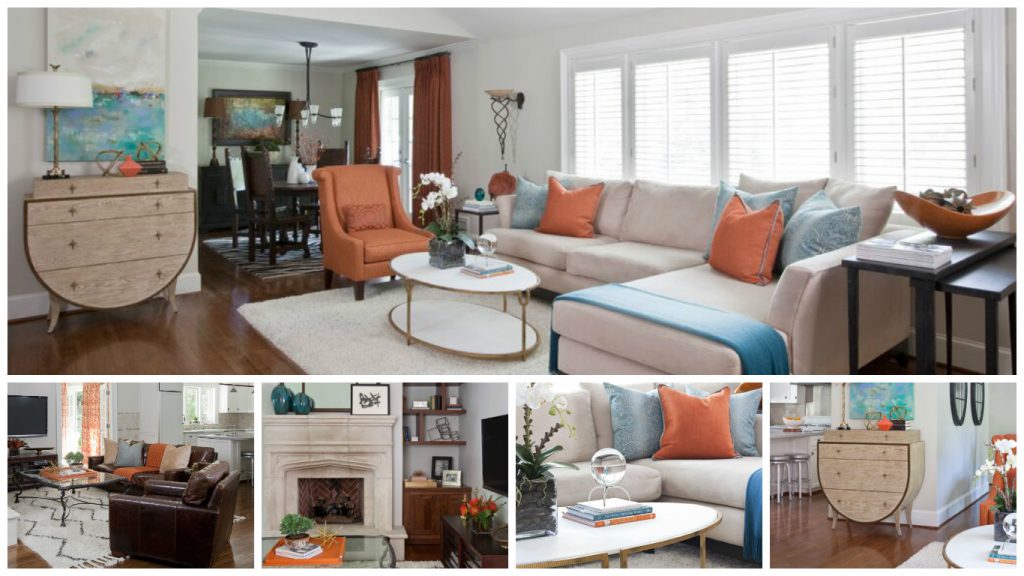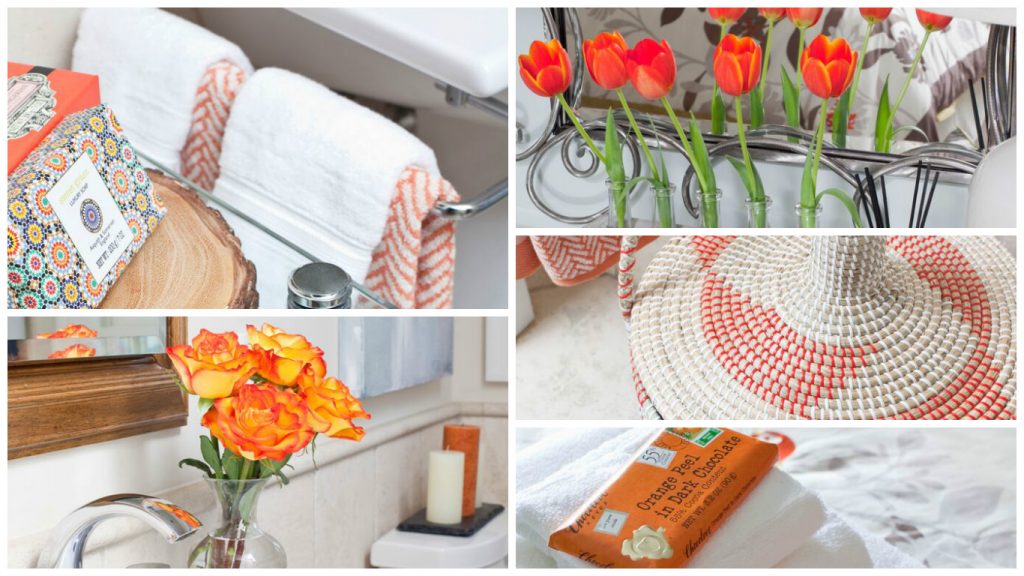 Summer is almost here which means the season for family visiting from out of town is upon us. It's always tricky trying to think of everything your guests may need. To make your guests feel at home, think of the little things that make a big difference, like this personalized TV guide. If you know your guests love traveling and history be sure to include picks such as the Travel Channel, National Geographic, and the History Channel to their personalized TV guide. They will notice your hospitality and thoughtfulness!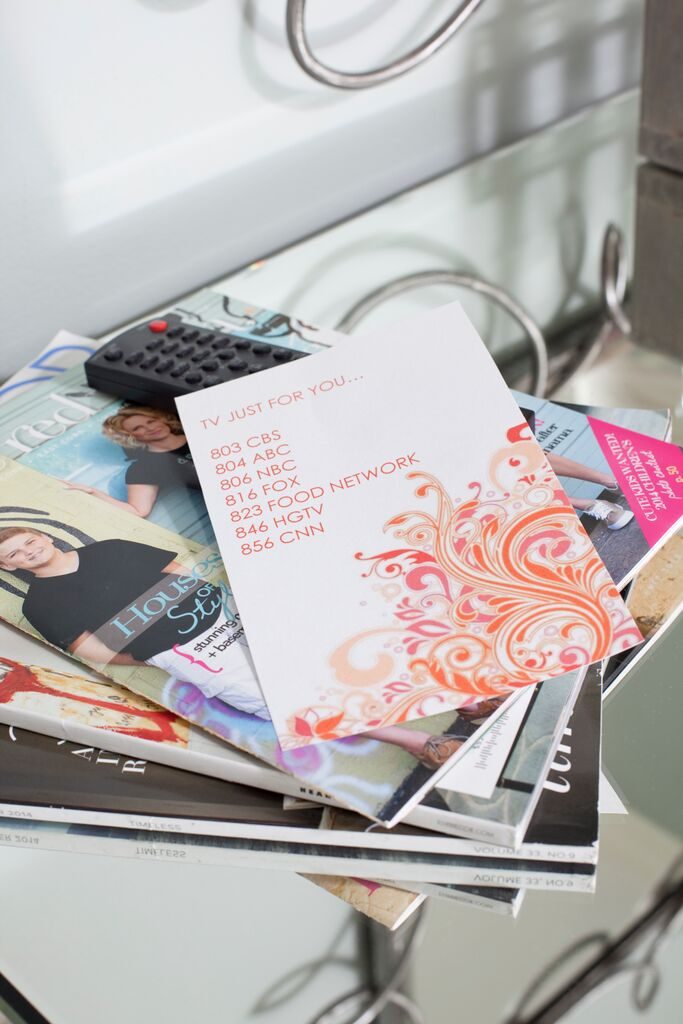 Fresh flowers and note cards placed on the desk completes this "hotel suite" feel and the mirror adds versatility, as this writing desk can now be used as a vanity for the guest while they are getting ready for the day. We love having one furniture piece that can be used in different ways.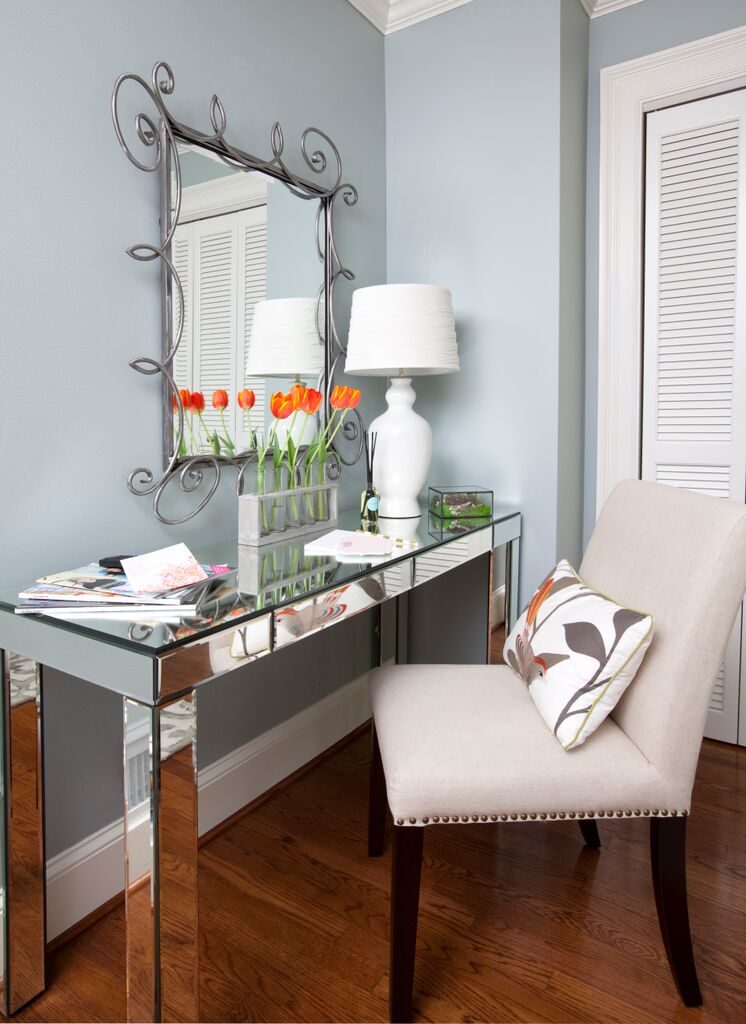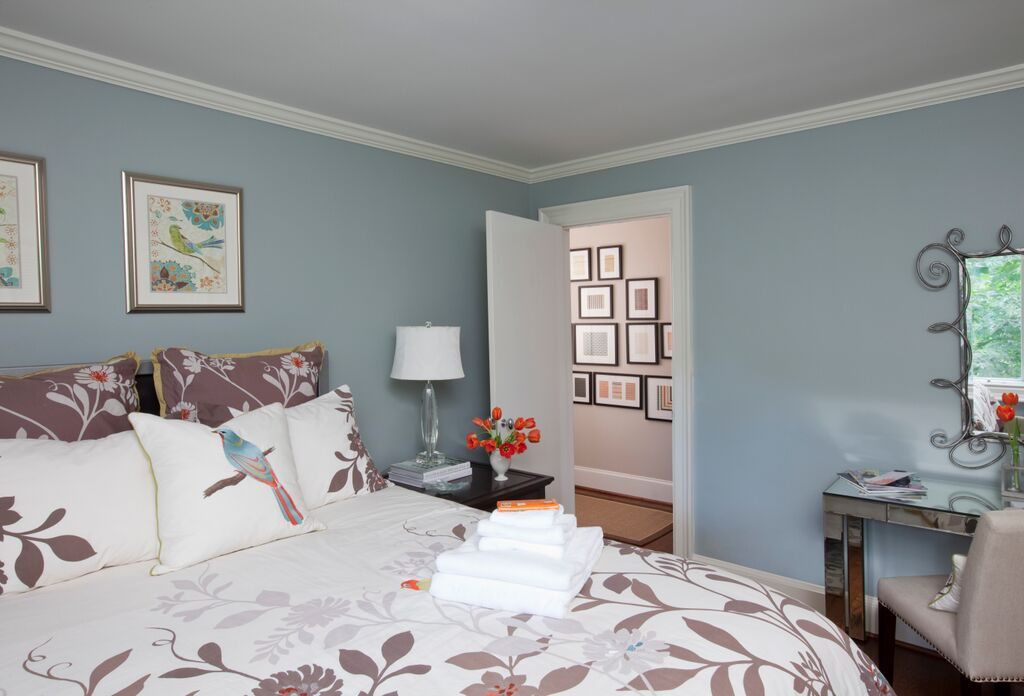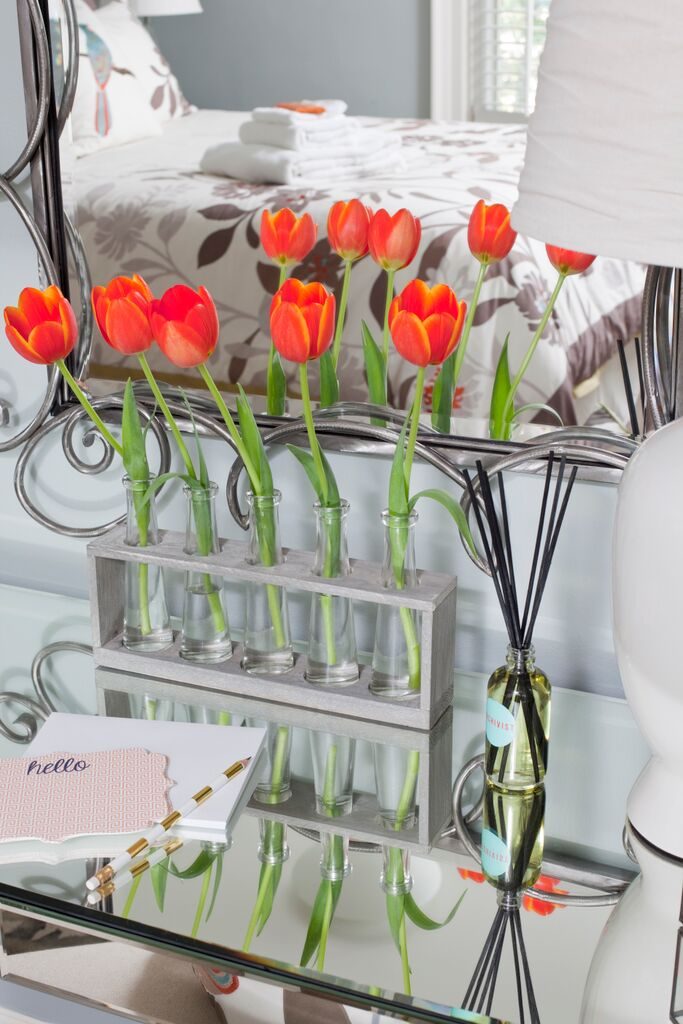 To maximize space in the guest bathroom a pedestal sink was the perfect choice while glass shelves hold fluffy white towels. Who doesn't love fluffy white towels?! Anything reminiscent of a luxury hotel is key in making your guests feel at home.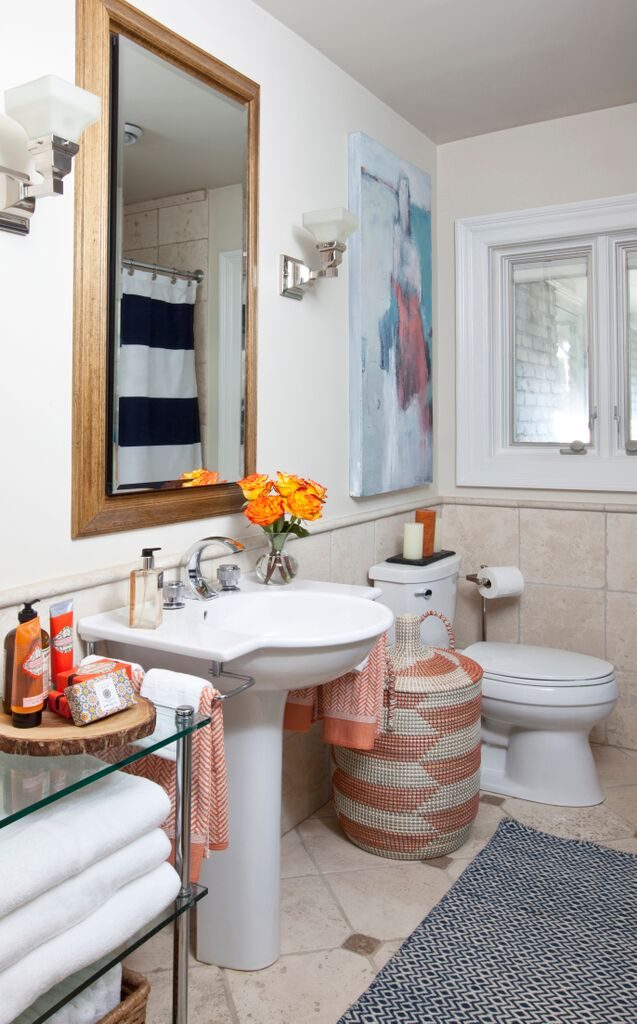 original art by Catie Radney at dk Gallery in Dowtown Marietta, Georgia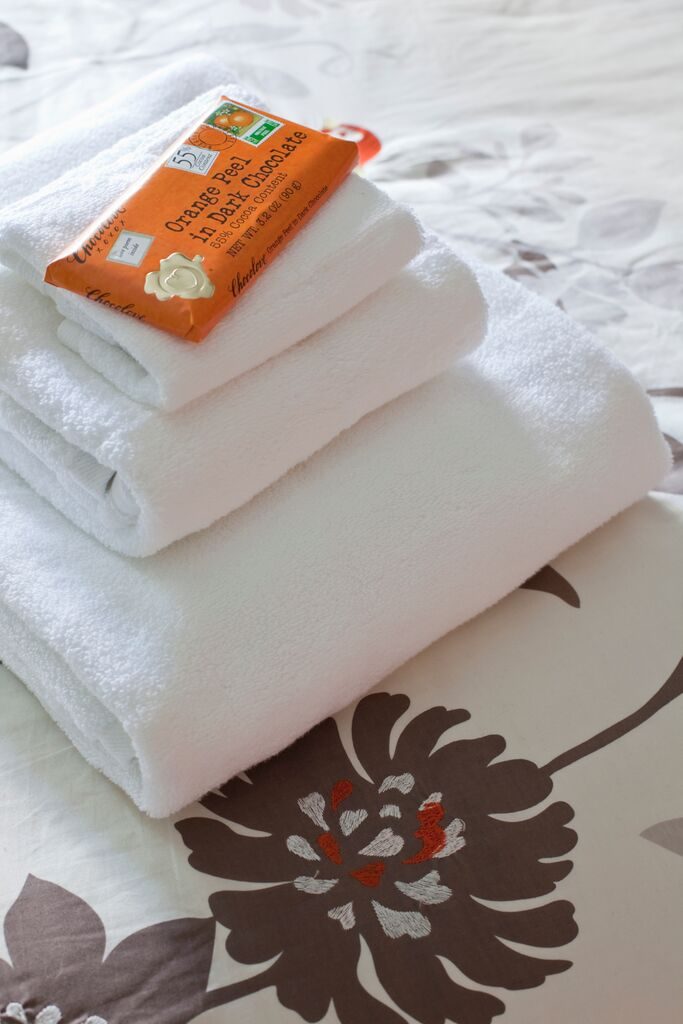 Beautiful soaps, lotions and luxurious toiletries are always a plus. We opted for a graphic navy and white striped shower curtain, which widens the feel of this smaller bathroom and creates a bold statement in an otherwise neutral space. A soft, cozy bath mat completes the luxury hotel feel.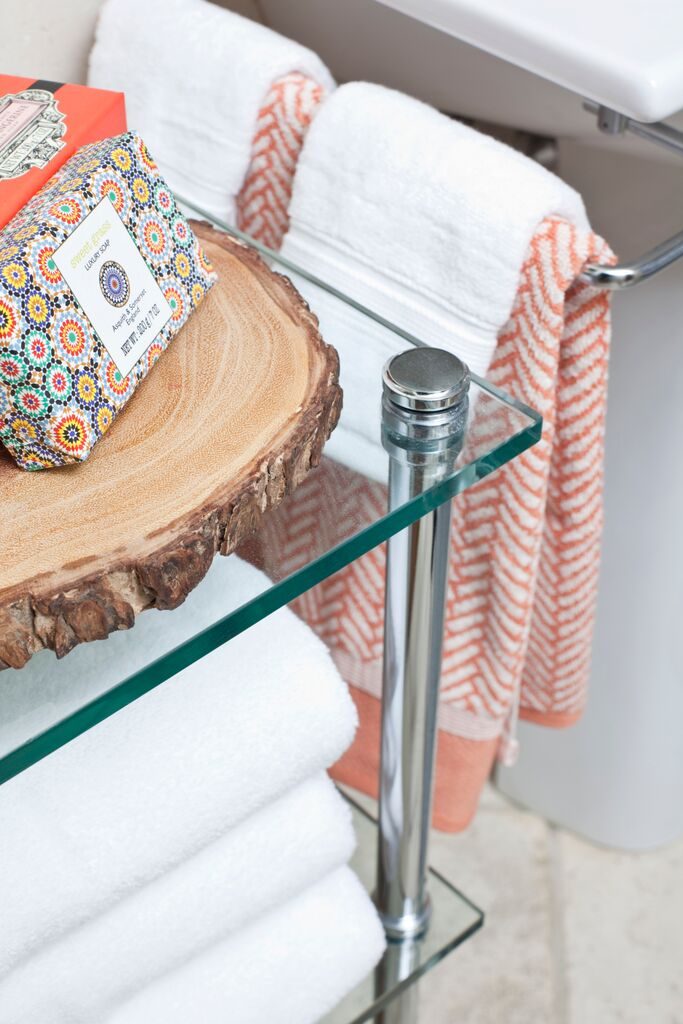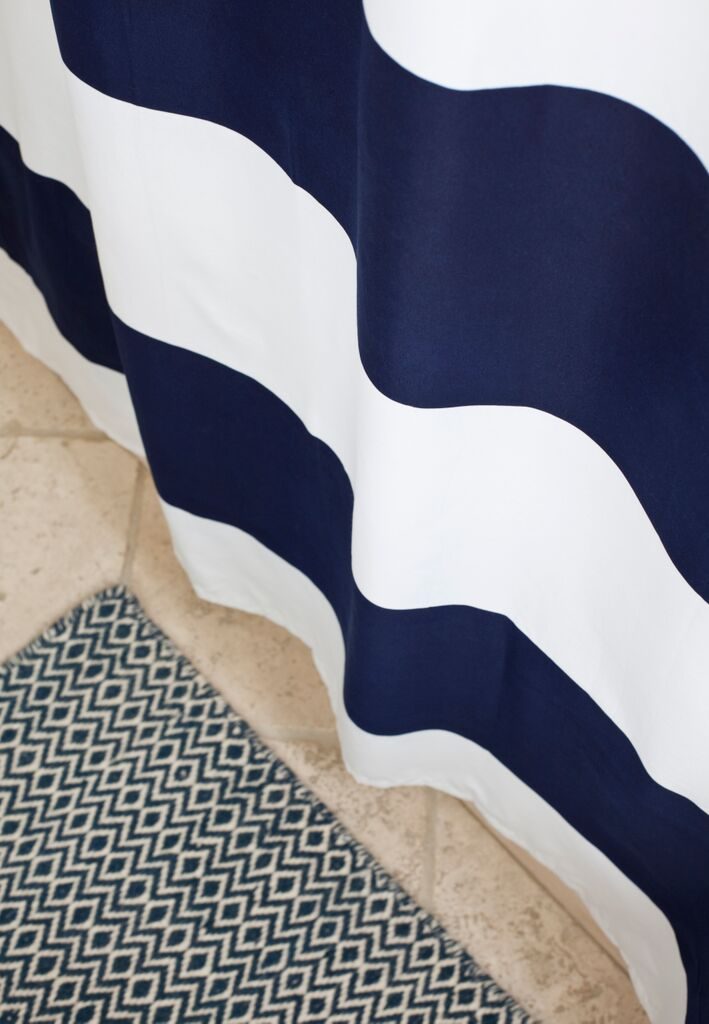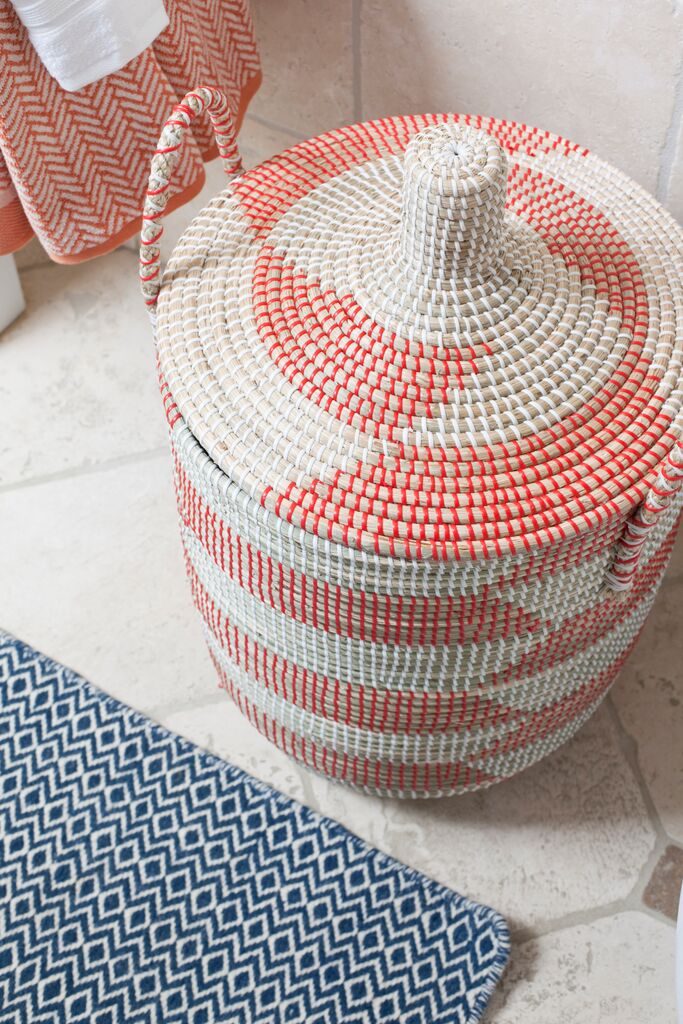 The home office cleverly converts to a second guest room with this fold-out sofa. We brought in both navy and orange to flow with the guest bath and the rest of the home. Our two favorite things in this room would be the wall art and the lucite base desk lamp. Both the art and the lamp bring that touch of modern style that pairs well with the mid century modern wood desk and chair. Don't be afraid to mix patterns, textures, and styles. Have fun with it!