This Marietta home boasts a comfortably casual basement that makes you feel right at home. Everything in this room is meant to be enjoyed and capable of handling real life…spills and all! We chose wood-tone plank tile flooring as it is just as beautiful as it is durable. It can withstand pretty much anything, which we love!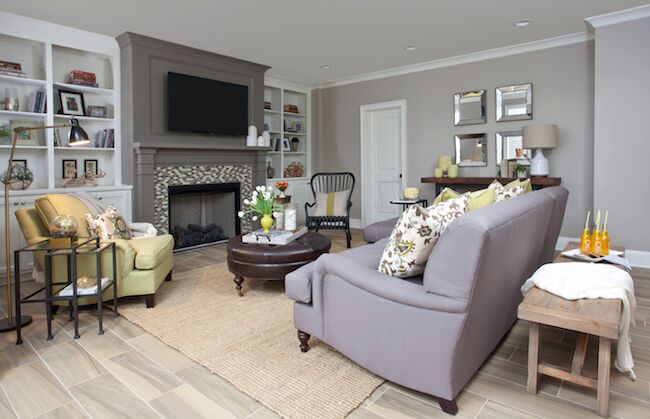 You'll notice that we have added trays and moveable tables so that there's a place for everything. The ottoman, footed with wheels, doubles as a footrest for movie-watching and as a coffee table with a tray on top.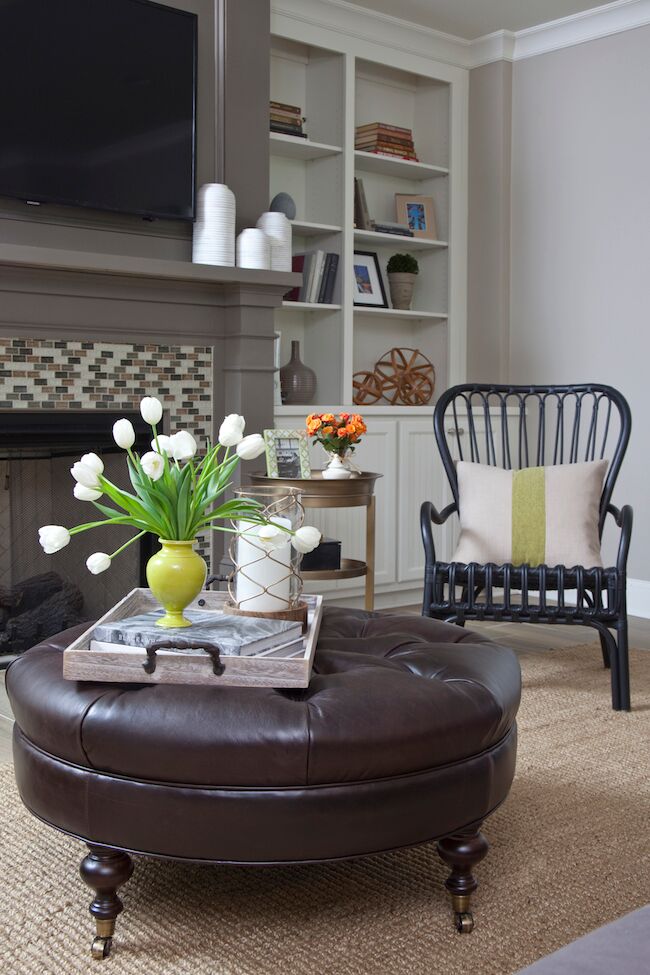 This table is perfect for reading your favorite book while not taking up too much floor space with the base sliding under the sofa. Adding a sisal area rug brings in texture and warmth while the mirrors on the wall reflect natural light brightening everything up.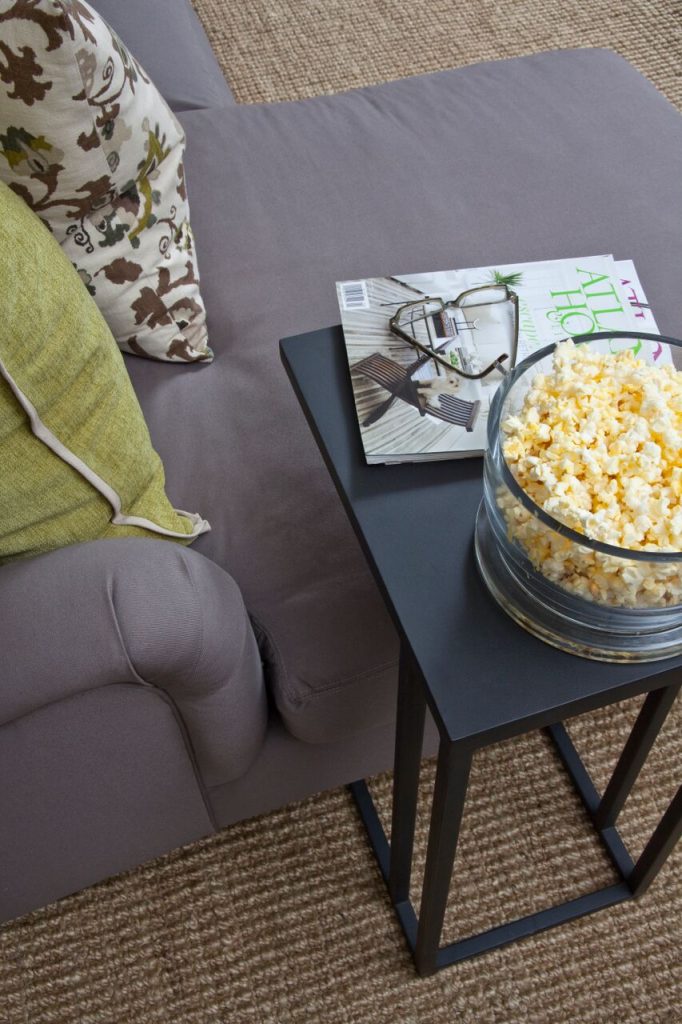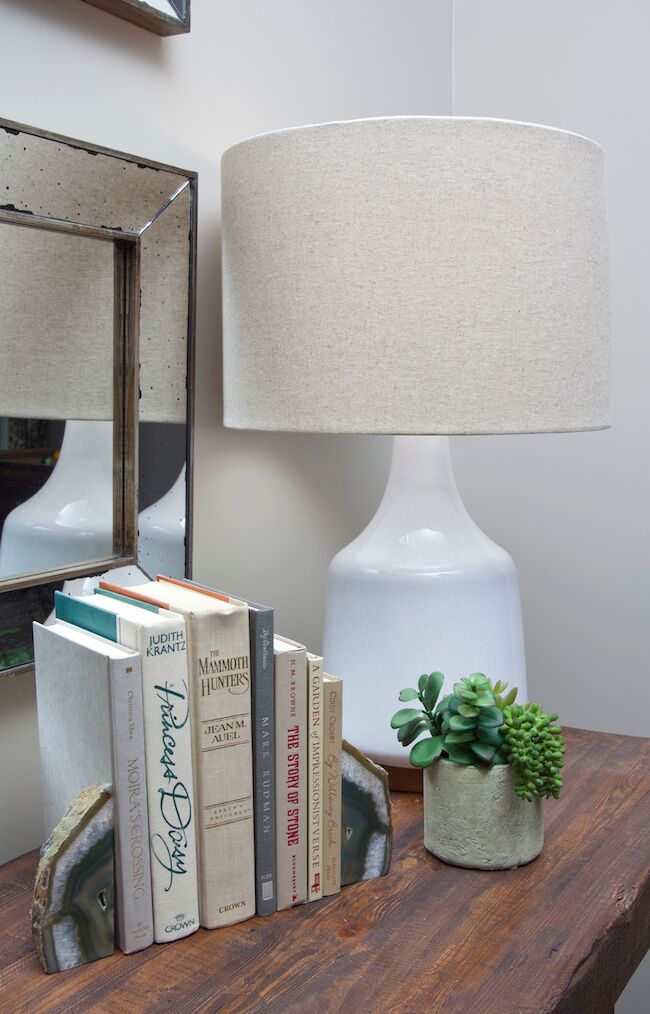 We placed a rustic wood bench behind the sofa to allow for extra seating and as a place to put a throw blanket, drinks and snacks. The most important part about a comfortable living room is having a place for everything you need within arms reach so you can put your feet up and enjoy.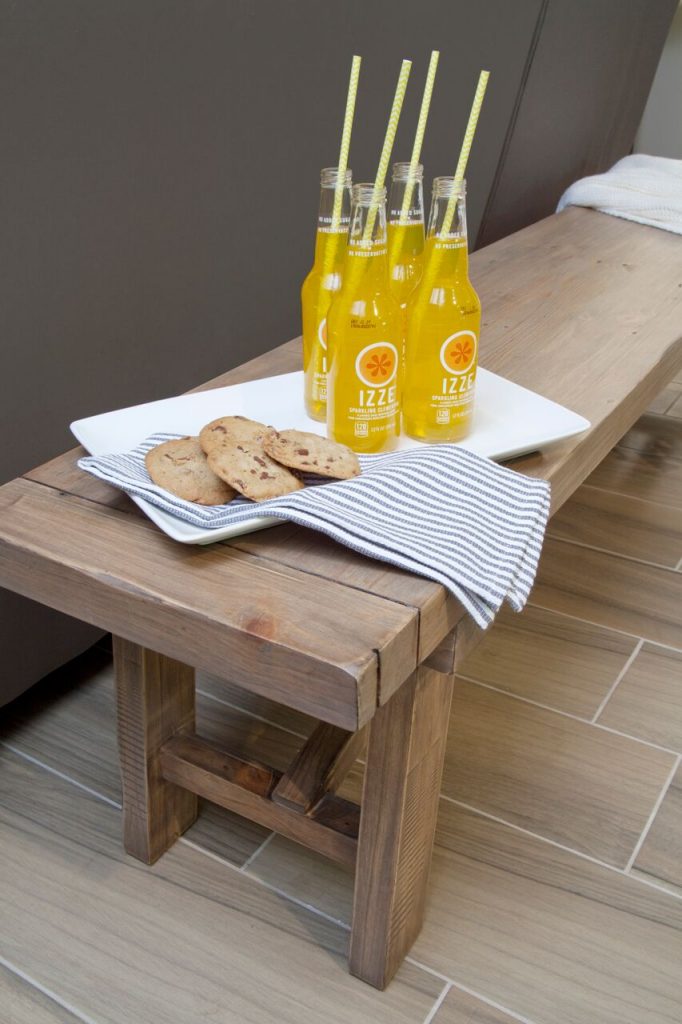 Like the ottoman, this wheeled table is quite versatile. You can move it anywhere you need with ease. We especially love that it's 3-tiered and metal, you really can't ruin metal with an accidental spill. This is comfortable basement lounging. Inviting and warm, with everything you need within arms reach. It just doesn't get any better that that!