There are so many amazing things about this basement that we have to split it into two posts! From hidden doors to peek-a-boo beds, there are surprises around every corner. First, let's take a look at the basement guest room, which makes for THE perfect tween or teen crash pad complete with hidden trundles.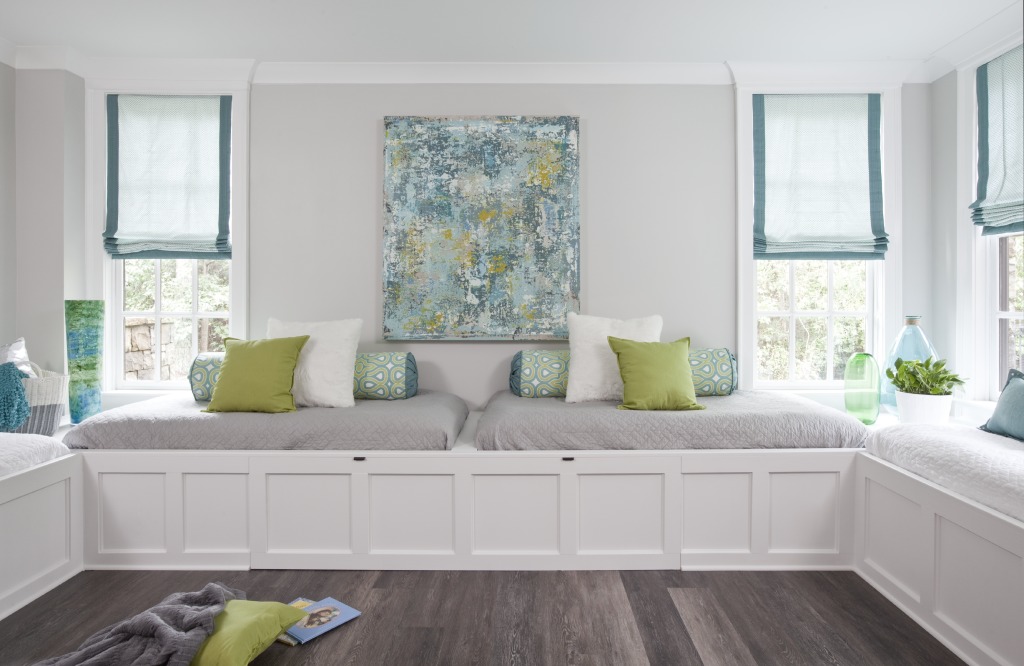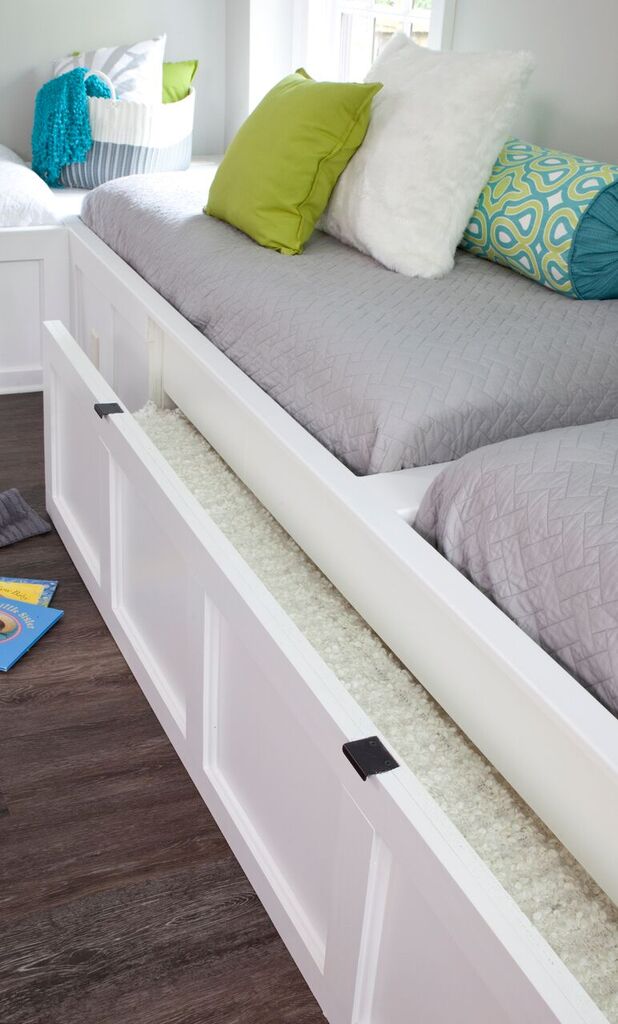 Original art brings both sophistication and sweetness to the space allowing for both children and adults alike to enjoy the touch of whimsy and absolute beauty of this room.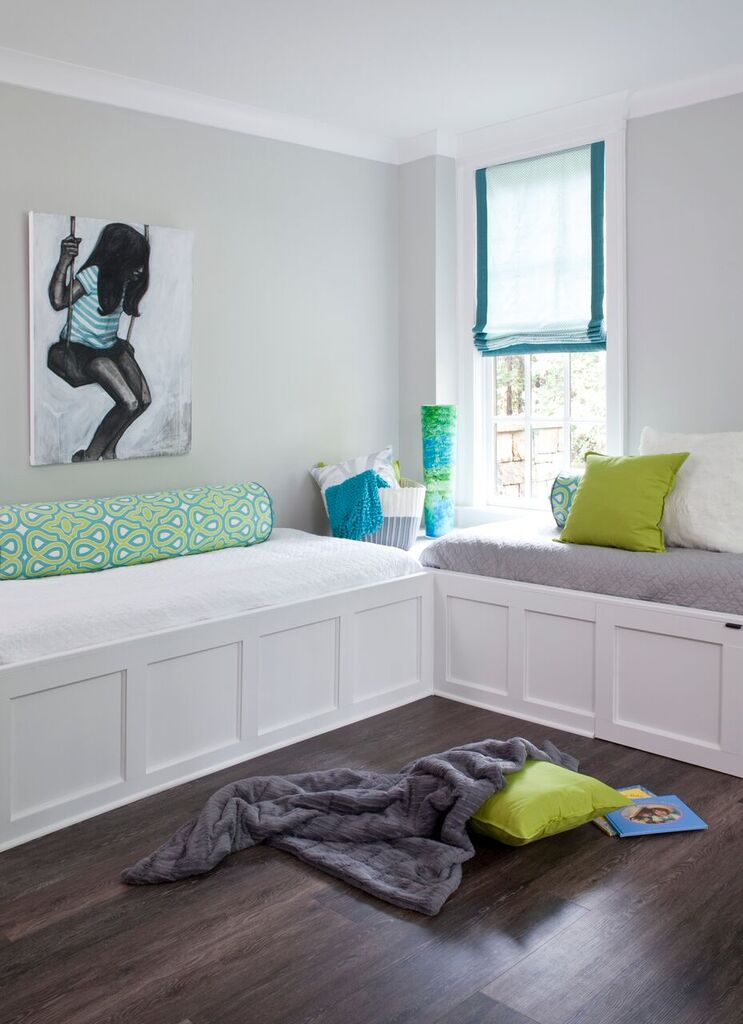 Notice in the picture below how the barn door is between the main bedroom door and the hallway space, which opens up to a full bathroom. When closed, the barn door converts the guest room into an ensuite complete with a full bath. When open, the full bath is accessible to the rest of this incredible basement.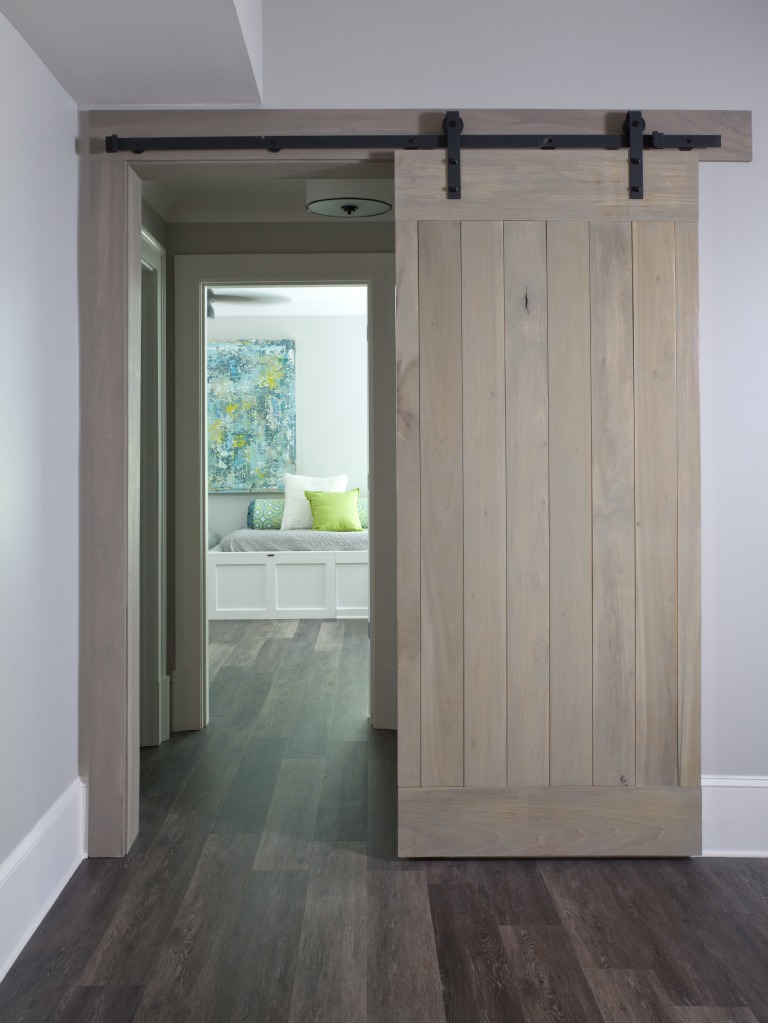 From guest room you enter a living space which opens to a full kitchen. It's hard to believe this is a basement. The same color palette is echoed throughout all rooms which brings a cohesive feel to every area. With a neutral base, colorful accessories in both the living room and kitchen make this a fun and eclectic "chill out" space. There's more to see in next month's post, "Beneath the Surface II." Stay tuned!