Seeing plywood and studs can be challenging to overcome when envisioning the finished space of a new construction project. It is beyond helpful to have renderings of the design plan so you can really get a feel for what the end result will be. After we met with the contractor and engineer we were able to craft this gorgeous design plan.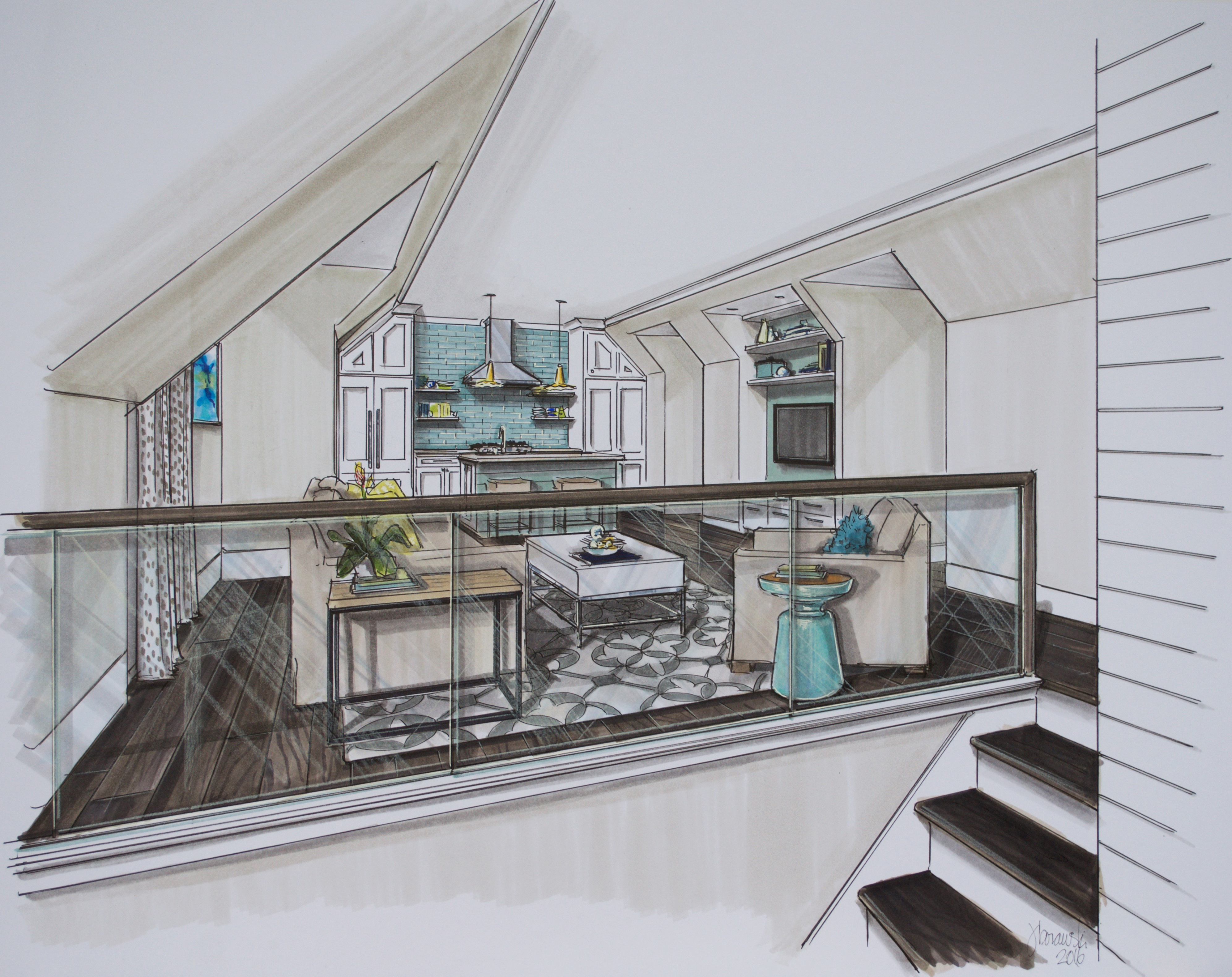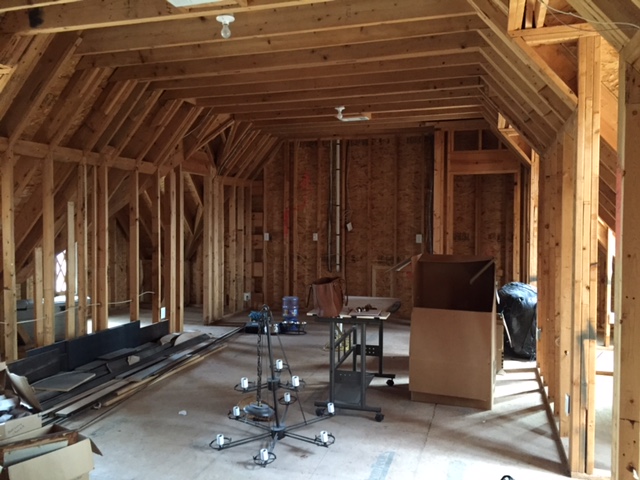 Our client needed a guest home for her mother to enjoy complete with a full kitchen and an elevator. Notice the white ship lap wall. This is the elevator shaft. The horizontal lines of the ship lap adds architectural interest and a focal point on the other end of the room, opposite the kitchen.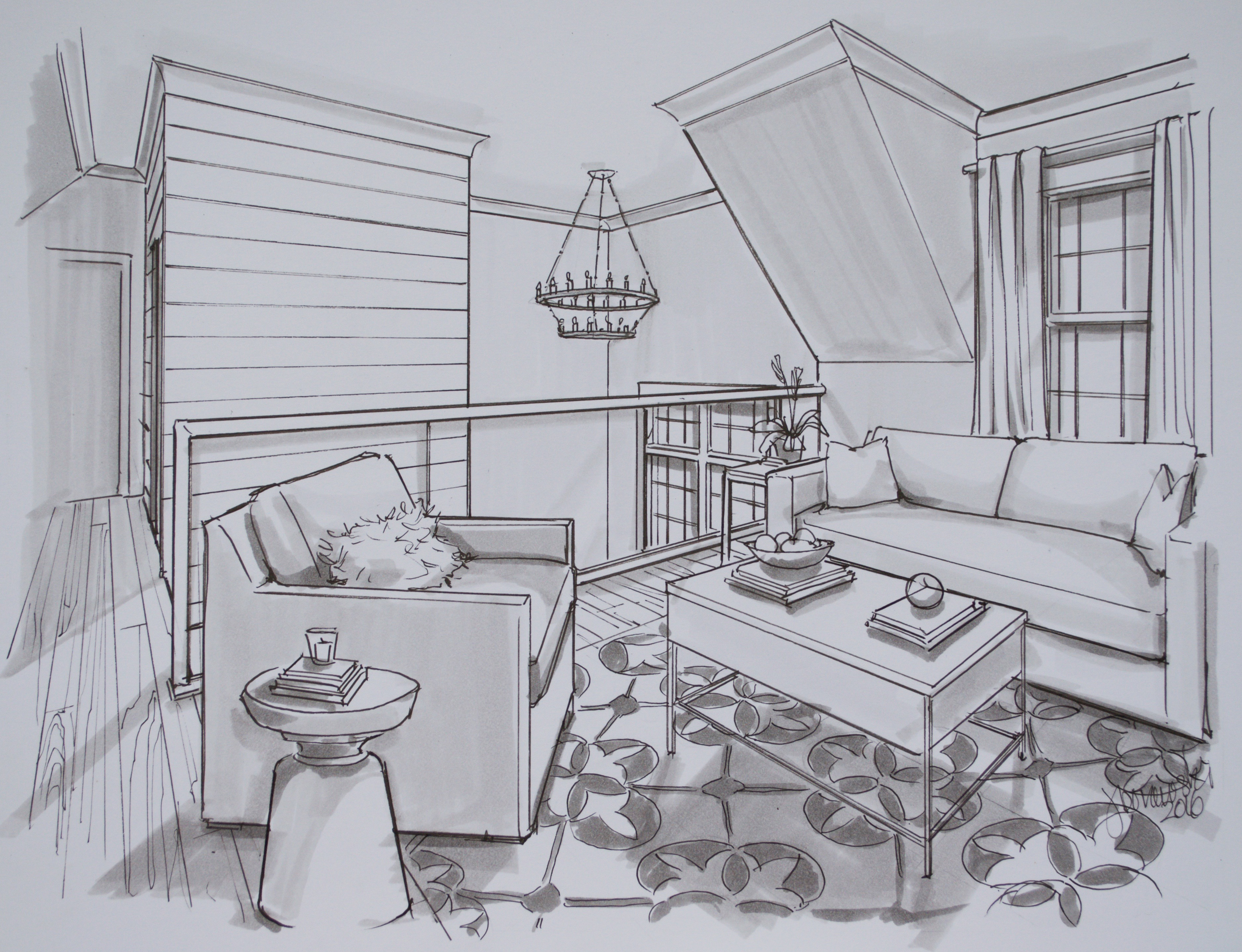 Light is important in every space, but especially when it's a smaller area. We brought in natural light with tall windows and kept the space open by utilizing
a glass staircase landing, both for light and to create a more open feel. The front door to the guest house is within a wall of windows bringing light in from the lower level up to the main living area.
The furnishings are both beautiful and comfortable. Using a neutral color palate with turquoise throughout, this room has a modern yet classic feel. Glass, metal, and wood elements echo this feel.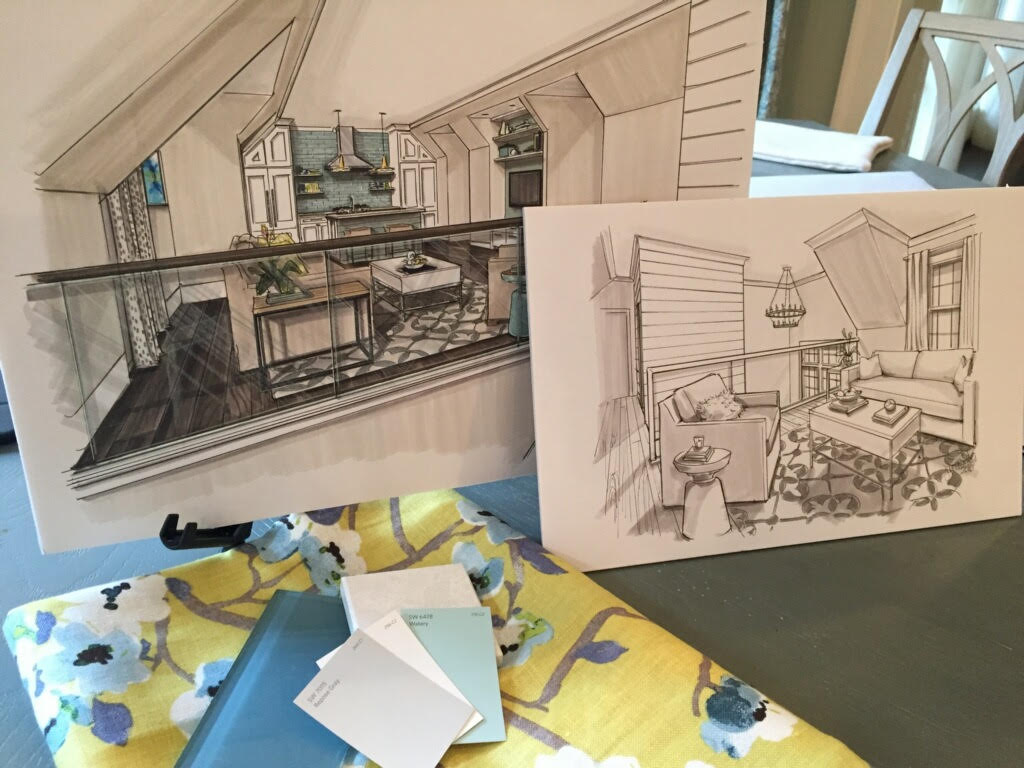 From studs to stunning this new construction project is well on its way to completion. Stay tuned for the official after pictures soon.