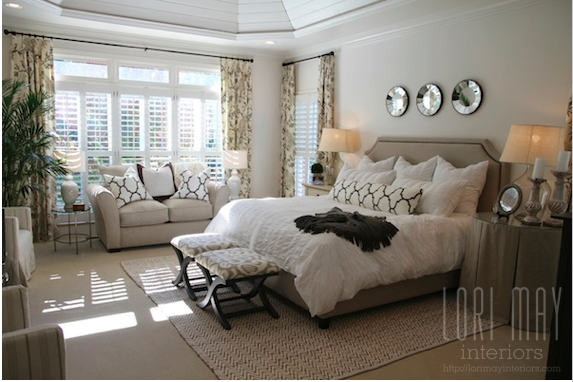 Hi all, thank you so much for your sweet comments about my master bedroom reveal from earlier this week.  A couple of you guessed the DIY project in the room.  It was the benches at the end of the bed.
My clients and I agreed from the beginning that we wanted to use benches at the end of the bed.  They are both functional and pretty at the same time.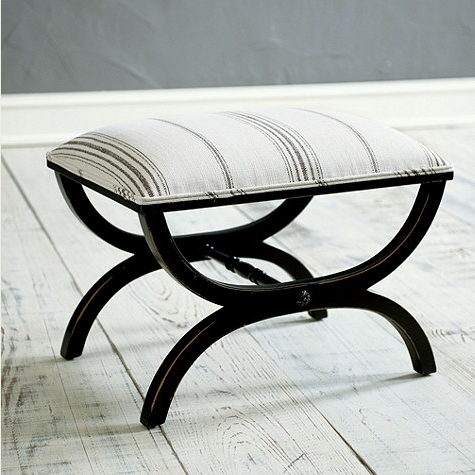 This lovely from Ballard Designs was the look we wanted, but $1000 for 2 was not going to work for our budget.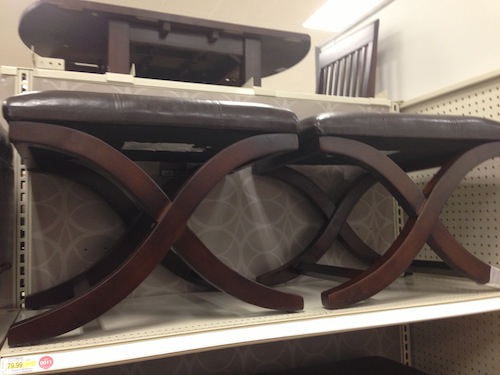 We came across these at Target and a light bulb went off.  Although, DIY is not my specialty, I really thought I could pull this off.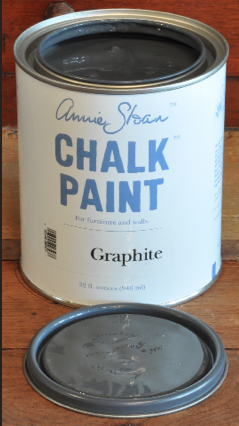 With the help of Annie Sloan's chalk paint in graphite, both the clear and dark wax and my fabulous upholsterer, we were ready to go!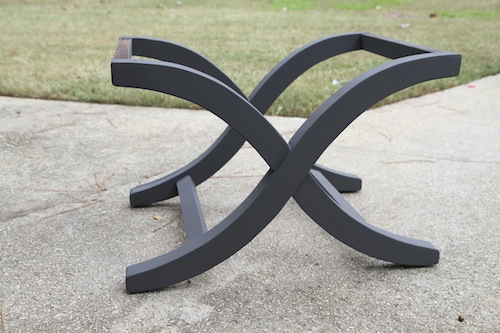 This was the bench after 2 coats of paint.  Remember chalk paint requires no primer.  I literally just painted directly over the shiny faux cherry finish.  While it did look 10 times better, I decided to take sandpaper to the edges to give the benches a bit more rustic, vintage look.  Once the sanding was done, I added a coat of clear wax and then a bit of dark wax to accentuate the sanded areas.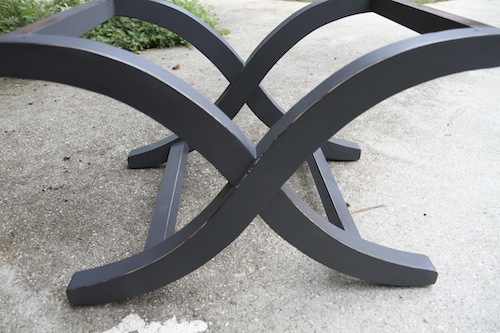 This was the result.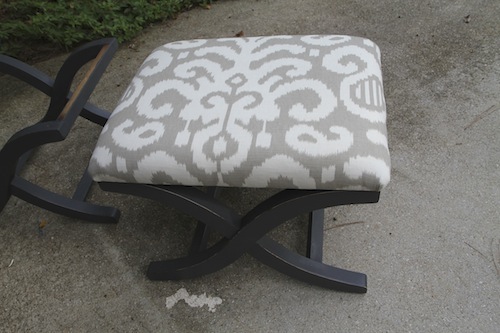 Add the reupholstered seats.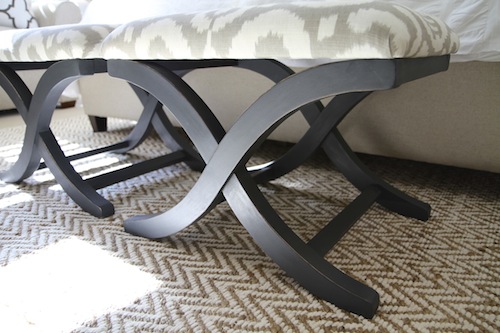 Here they are in the room.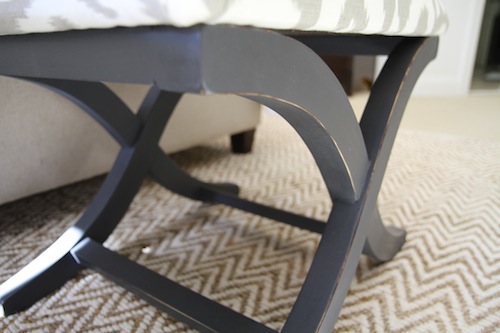 And a closeup of the finish.  To say we were all pleased was truly an understatement.  This was an incredibly easy project that ended up costing just over $200.  Remember the Ballard benches were $1000.  I'll take an $800 savings any day.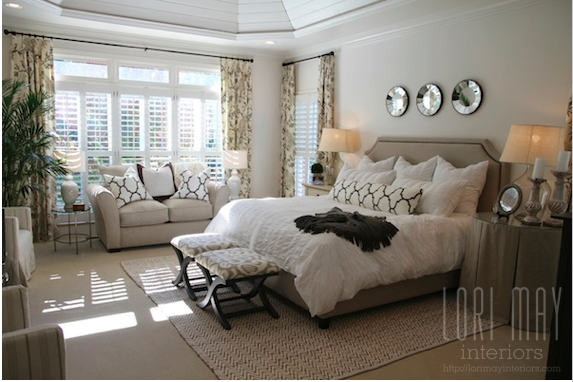 One last room shot, with the finished benches.  What DIY project have you tackled lately?
Tomorrow, I'm headed to Design Blogger's Conference in Los Angeles.  I am so excited about it and I can't wait to share it all with you.  I'll be instagramming and tweeting, so be sure to follow me @Lmayinteriors on twitter and LoriMayInteriors on instagram!  See you next week!