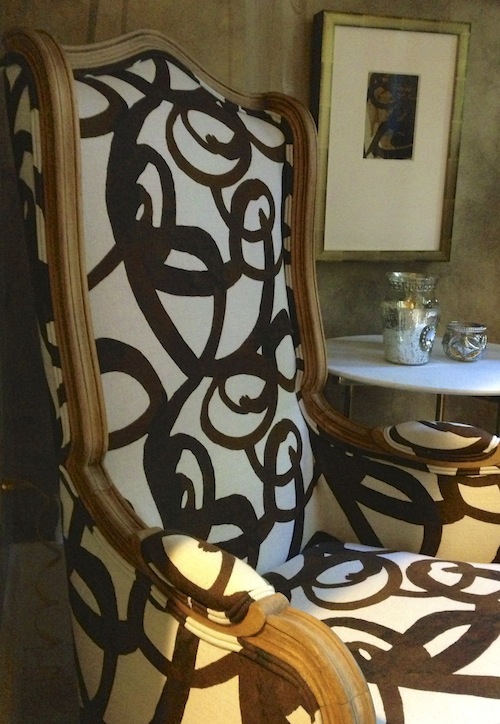 After seeing this fabulous chair in Rhonda's space at the Inspiration House, I had to visit it's creator, Steve McKenzie.  Steve and his wife Jill, have recently opened up shop in the Westside district of Atlanta.  Sherry and I stopped by to check it out last week.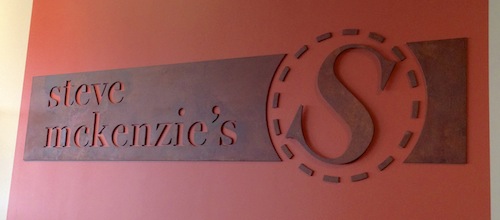 Once I saw Steve's bright orange logo, I knew we were cut from the same cloth.  Steve's background is in the corporate world.  He has spent most of his career traveling the globe, but his dream was to open this shop.  When the opportunity presented itself, he and Jill jumped at the chance.
The shop features furniture from Grange, The Old Wood Company and 2nd Story Wood Co., as well as accessories and tabletop pieces from Blenko, r. wood studio and several fabulous vintage finds.
My favorite part, of course, is the artwork.  Many of the pieces painted by Steve himself.  Steve's artwork inspired a line of fabrics that is represented in the shop and also on many of the furniture pieces and pillows.
Let's take a look…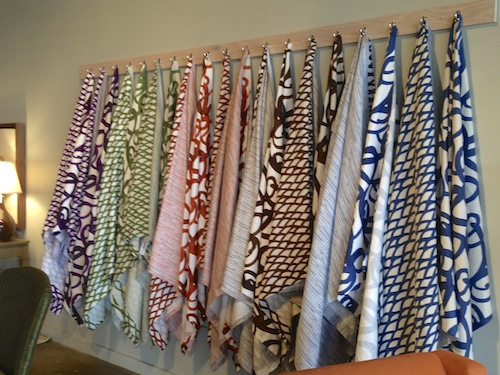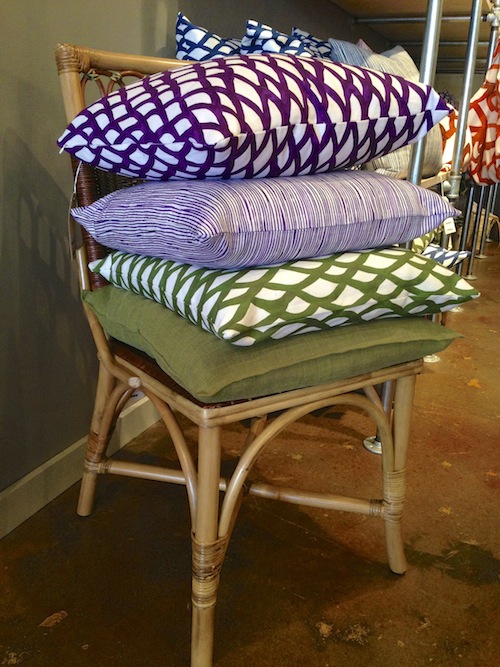 I so love these fabrics.  I plan to use them in a project or in my own home as soon as possible!
The doors were leaning against the wall when Steve first visited this space.  He asked if he could use them in the shop.  Aren't they gorgeous?
A fabulous bookcase from Grange.  Love the turquoise color on the back.  It comes in many color combos, but this one is gorgeous!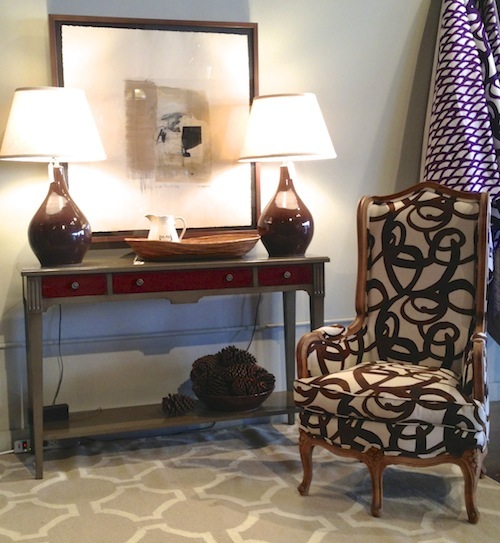 The chair that started it all…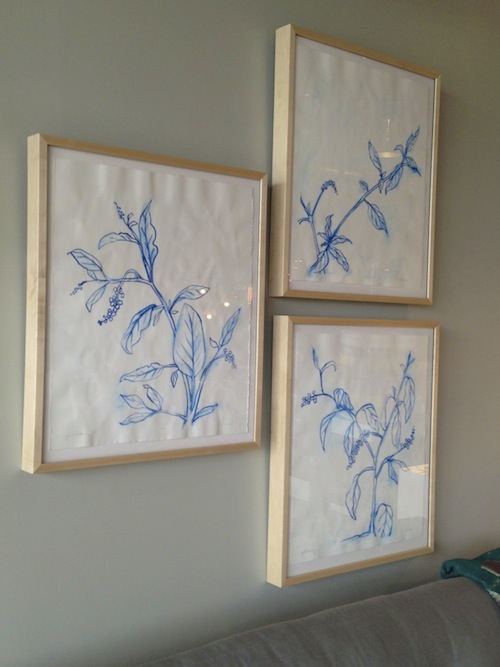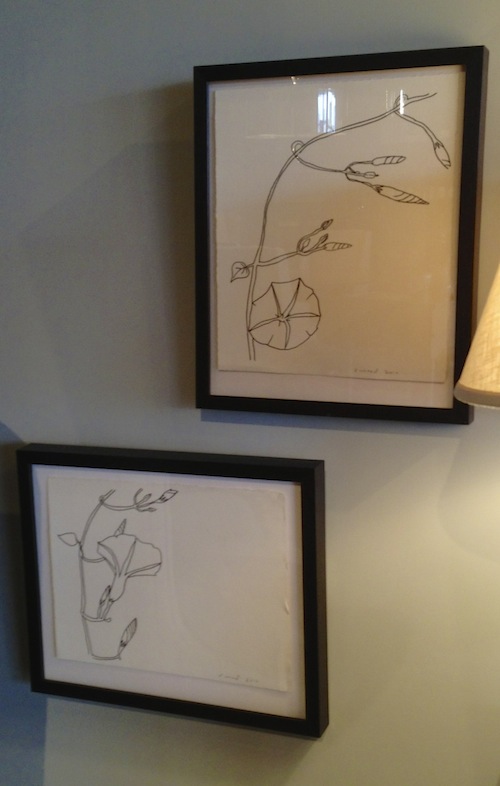 These pieces were all drawn by Rebecca Wood of  r. wood studios in Athens, GA.  She makes beautiful pottery, which Steve also carries in his shop.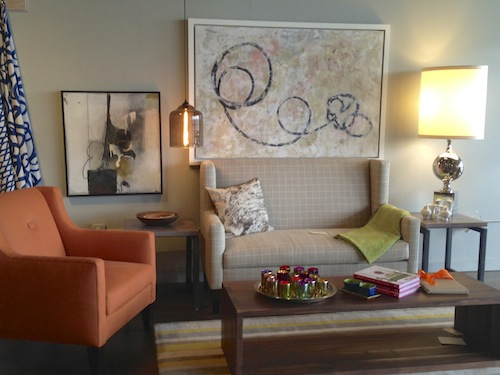 An example of Steve's striking artwork.
I hope you've enjoyed the tour.  This was not a sponsored post.  I wrote it because I love to support local shops and especially local artists.  If your in the area, please stop by.  It will be well worth your time.
steve mckenzie's   996 Huff Rd. Atlanta, GA 30324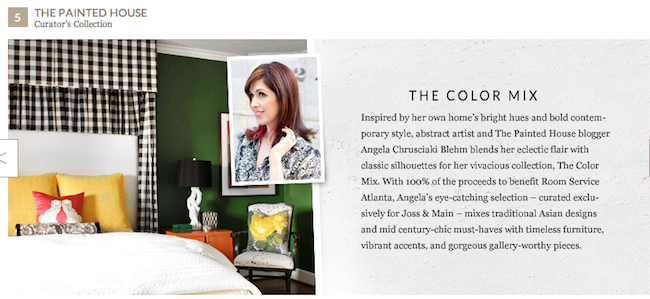 One more exciting bit of news today.  My friend, Angela, from The Painted House is being featured on Joss and Main tonight at 9pm est!  Please head over and check out her shop.  She is one of the most talented people I know and I'm so proud to call her a friend.
You might remember that Rhoda, Angela and I worked on the most recent Room Service Atlanta project together.  All proceeds from Angela's Joss and Main sale will go toward the spring Room Service Atlanta project, so be sure to check it out!