Hello all, after all the excitement of the Inspiration House and last fall's Room Service project, I have gotten very behind on my project reveals.  Today, I'm going to share with you one of my favorites.  These clients are like many of us.  They have done an amazing job on many spaces in their home, but had done nothing with their master bedroom.  This is what I saw at our first meeting.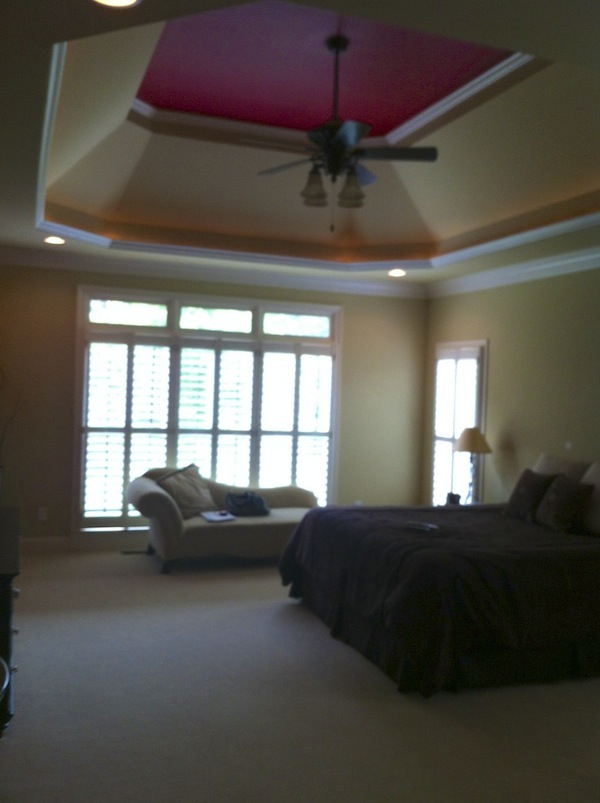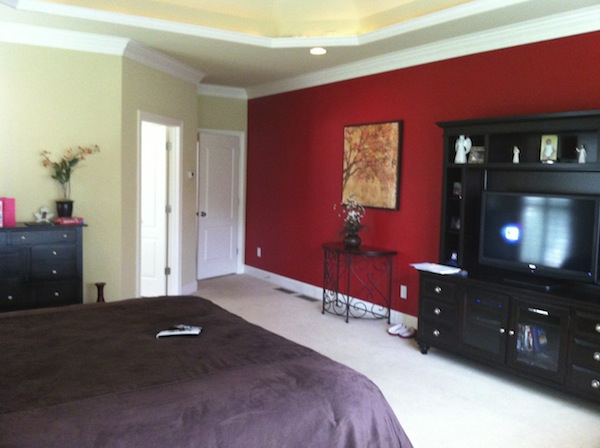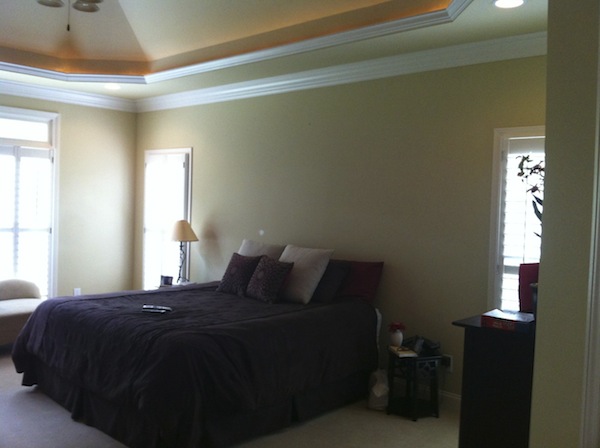 You can see I had a blank canvas to work with.  My first priority was to remove the red accent wall and design something interesting for the ceiling.  I find tray ceilings very bland most of the time.  It's the perfect place to add texture.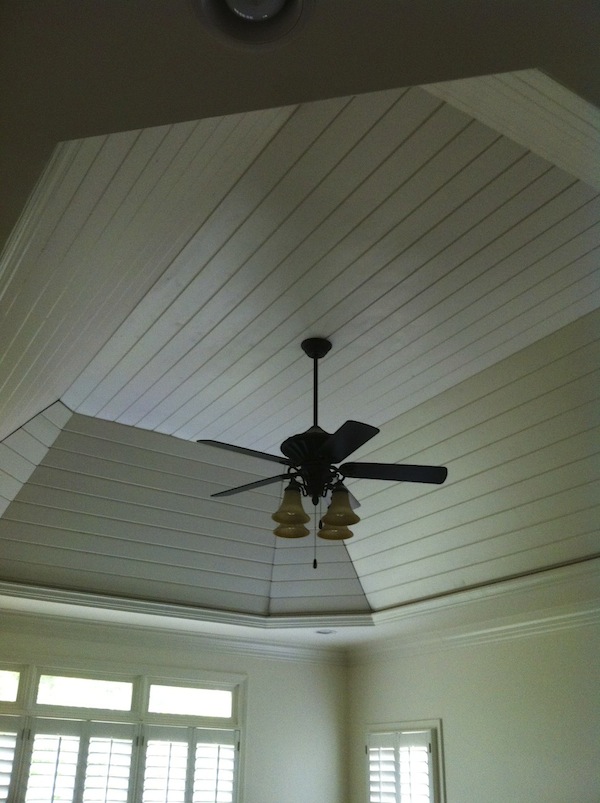 So, this is what I did.  The existing ceiling fan, which my clients wanted to keep, doesn't even look that bad on the new ship lap siding ceiling.  I love the added texture.  Once the ceiling was finished, the entire space was painted out in a warm white.  Ready for the after shot?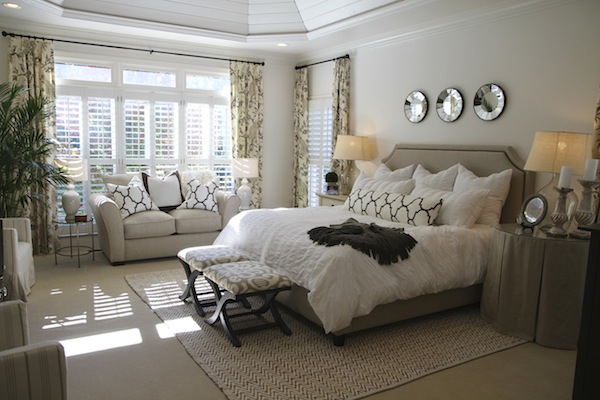 Here's the after.  Big difference, huh?  I love how it turned out and so did my clients!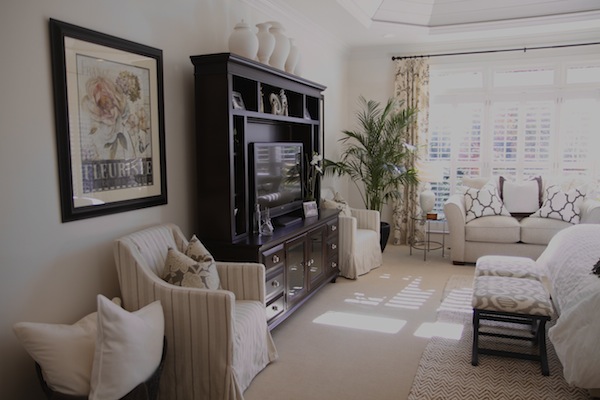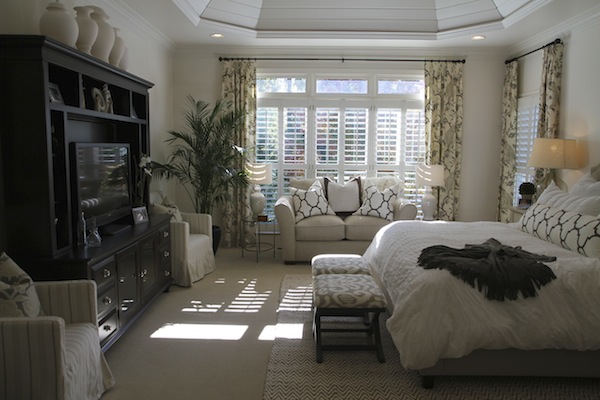 My clients wanted to keep several pieces of their dark furniture.  Even though I used a very neutral palette, the dark furniture worked because several of the fabrics had dark graphic patterns.  This balanced out the heavy feel of the dark furniture.  I also added an upholstered bed and slipcovered chairs to soften the hard lines in the space.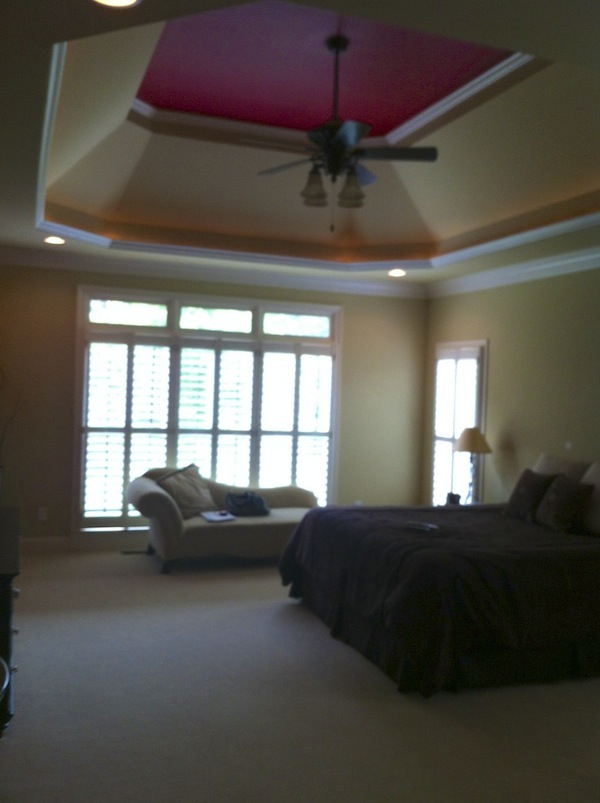 Here's another look at where we started.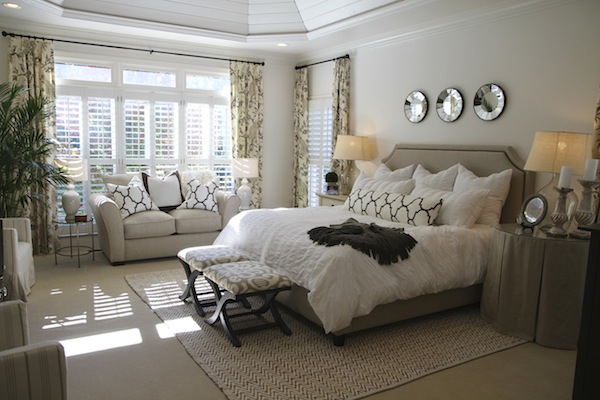 And after.  Next week, I'll share a DIY project from this space (Can you guess what it is?) and a few tips that you can use in your own home.
Have a great day!