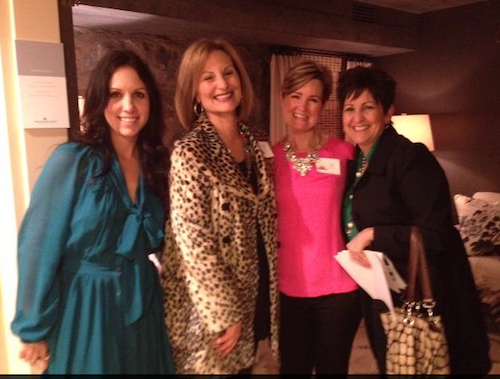 Jennifer from Vreeland Road, Sherry, me and Joann from Kandrac and Cole
Thank you to our wonderful friends who came out to support Sherry and I on Thursday night.  It was a thrill to have everyone finally see our space in person.  For those of you that I did not get to say hello to, please forgive me and thank you so much for coming.  For those of you who live out of town, but have been so over the top supportive, thank you!  To all of you, I cannot express how much your support means to me.  This was definitely a labor of love and your kind words got us through.
Tonight is the premiere party and tomorrow we open to the public!  If you're in Atlanta, be sure to stop by!  You can click here for details.
Today, I thought I'd share with you a few more sneak peeks of the some of the other designers' spaces.  Let me tell you, everyone knocked it out of the park!
Hope you enjoyed the sneak!  Have a great weekend!