I hope you all had a wonderful Thanksgiving.  We had tons of food, family and fun.  I feel like I'm still in recovery mode today.  Before I left town for TN, I visited one of my favorite local shops.  I can't think of a better way to kick off the holiday season than with a tour of the White Rabbit Cottage.  Enjoy!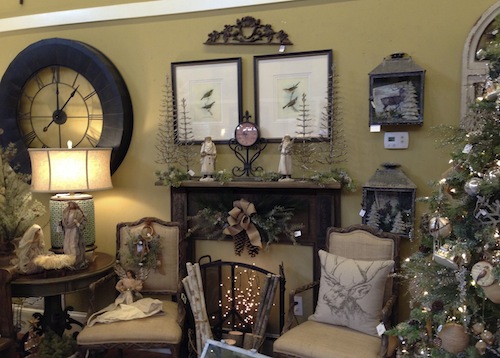 White Rabbit does a a wonderful job of styling their shop.  It's easy for anyone to take what they have done and replicate it in their own home.  Do you do that?  It's a great designer secret.  I love to study shops, magazine photos and other designer's work.  I'm not trying to copy them exactly, but take inspiration from what they have done and see things in a new way.  For example, look at the lanterns to the right of the mantle in this photo.  The talented ladies at WRC have placed sparkly trees and vintage artwork inside the lanterns to create a special look just for the holidays.  This would be an easy project to do at home.  You could use old Christmas cards or download free vintage artwork and print.  Add holiday ornaments, trees, or whatever you have to finish the project.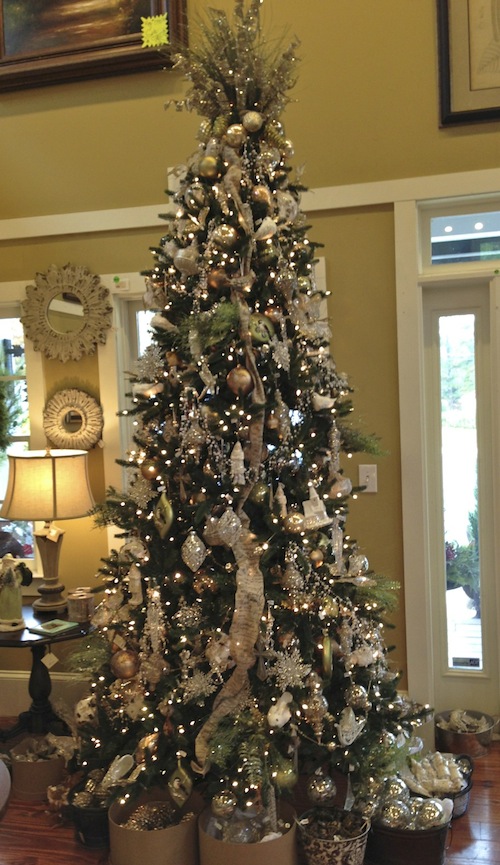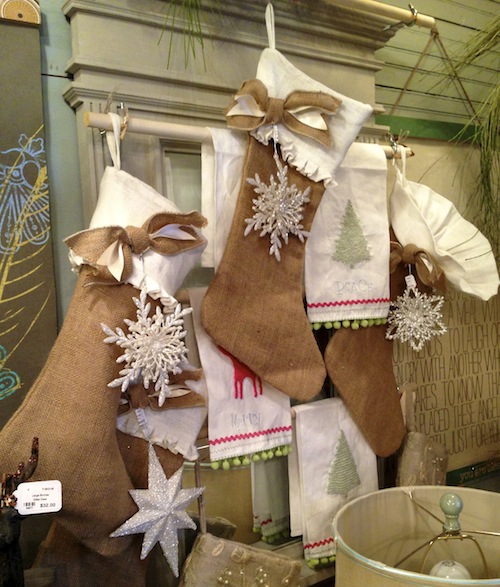 Aren't these stockings beautiful?  They are sold with the ornament attached.  What a great way to add some sparkle to a burlap stocking.  I've been thinking about going back to get these to put on our kitchen mantle.   Hope they're still there!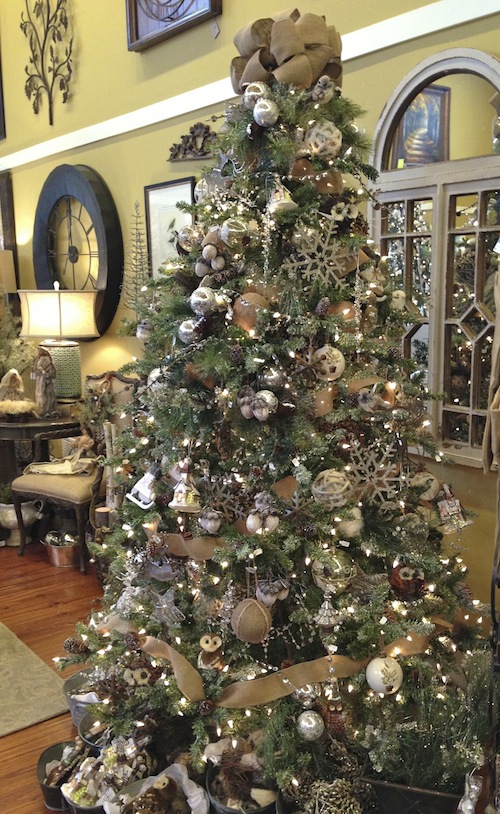 I love the mix of the natural and white on this tree.  This is the look I'm trying to go for in our dining room this year.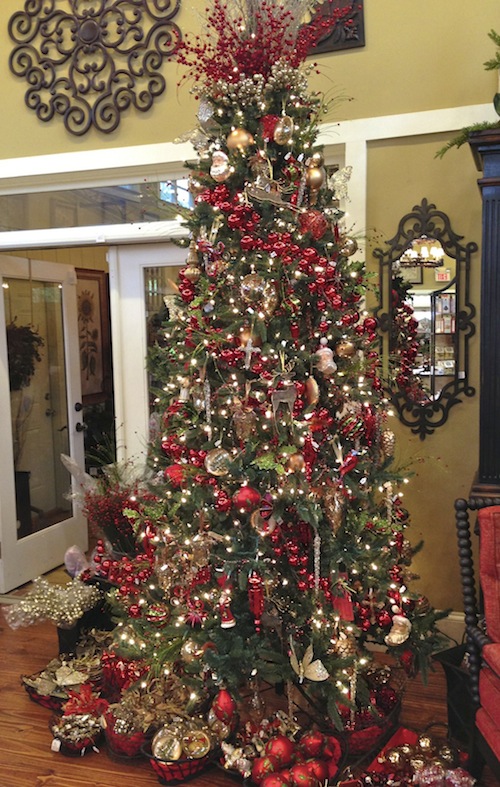 Of course, you can't go wrong with a traditional red and green theme.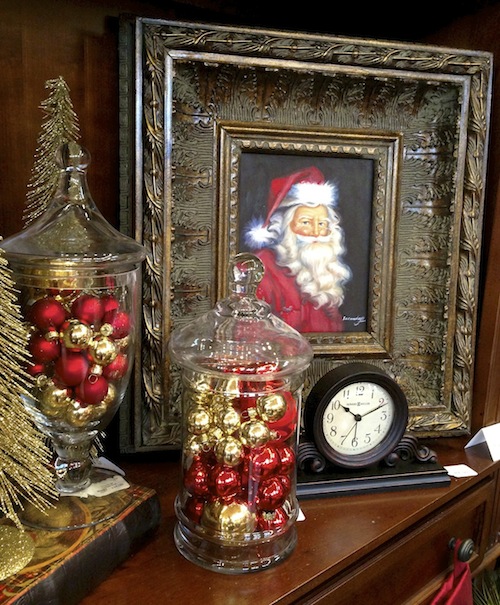 Remember that you can add inexpensive ornaments or candy to give everyday containers holiday flair.   This is also a great example of how you can style your bookcases with a few holiday elements and change the look for the season.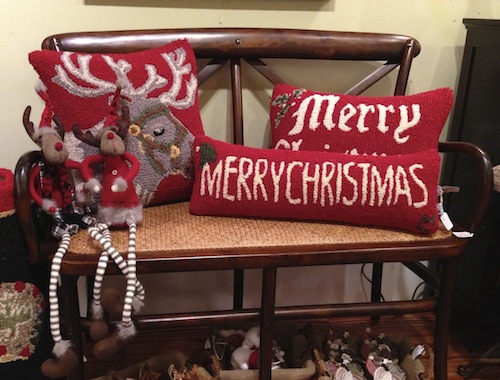 Love these festive pillows!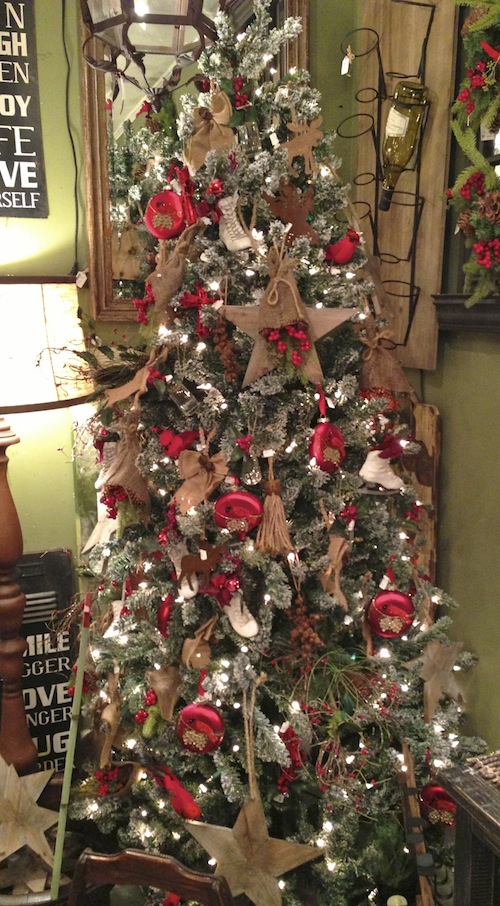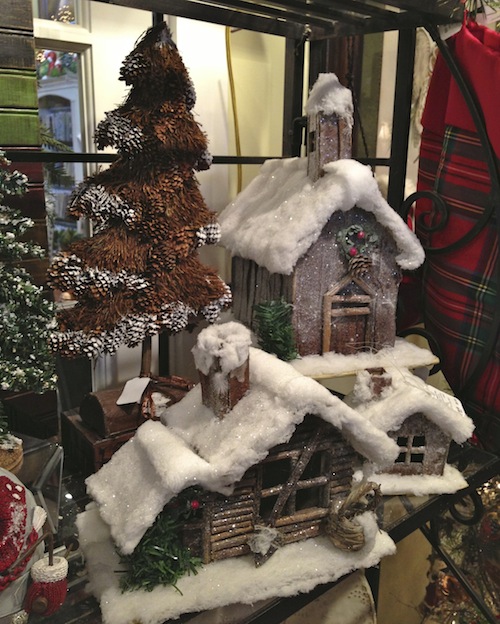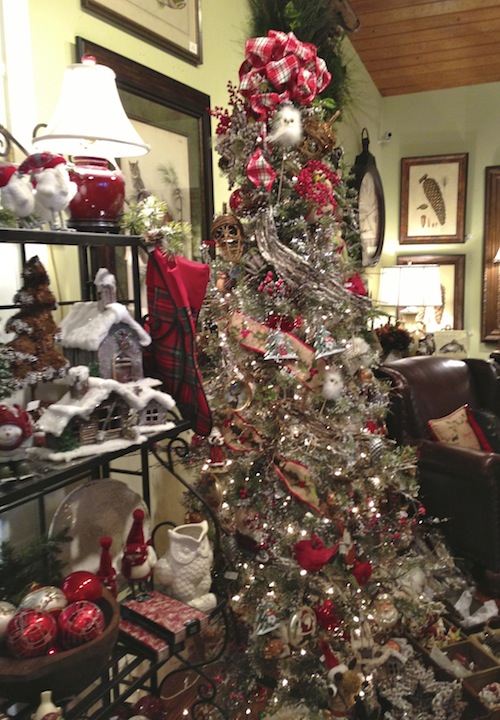 The WRC also offers a selection of lake house/cabin inspired merchandise.  The three photos above are from that area.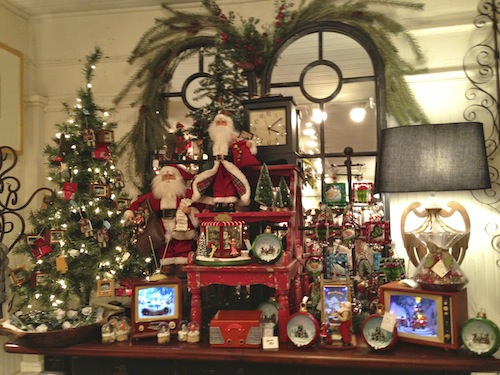 My mom has collected music boxes since I was a little girl, so I'm always drawn to this section.  This year, the music boxes all have a vintage feel.  My girls didn't even know what the old televisions were!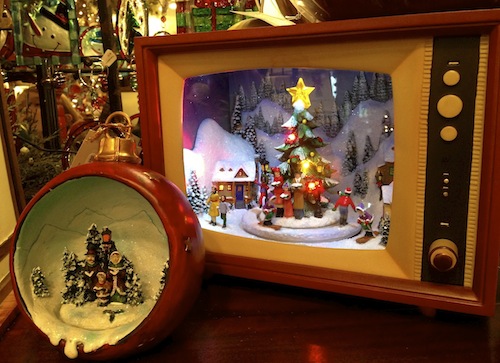 A closeup.  You turn the dial and the tv "comes on".  The figures spin and the music plays.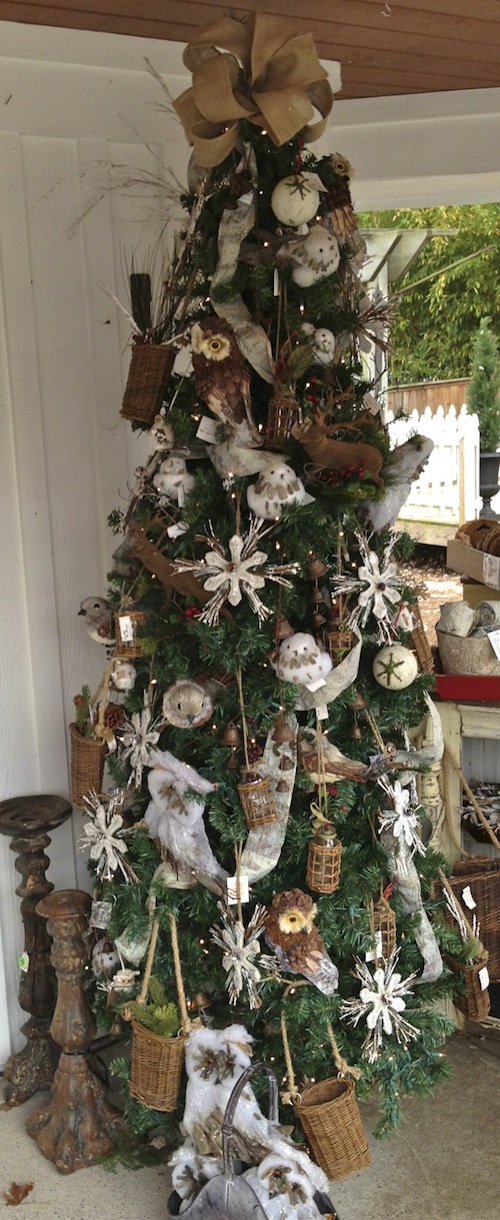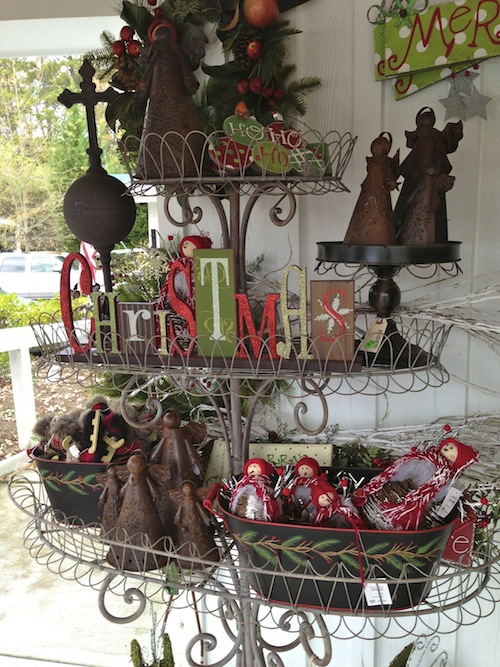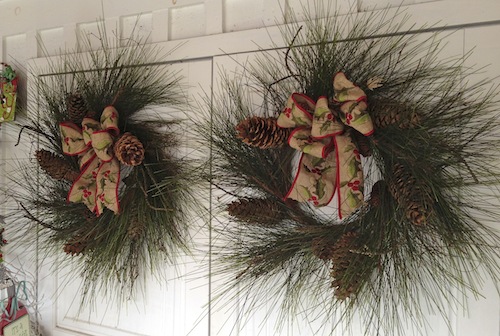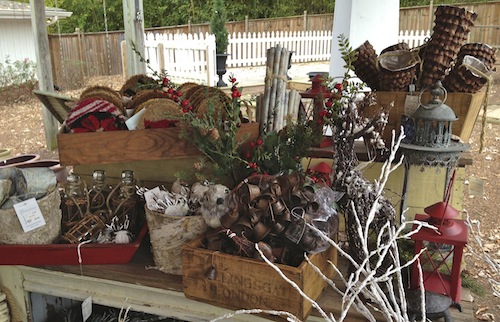 There are actually 2 different buildings that make up the "White Rabbit" as we locals call it.  These outdoor shots are from the outdoor part in between the big cottage and the smaller original cottage.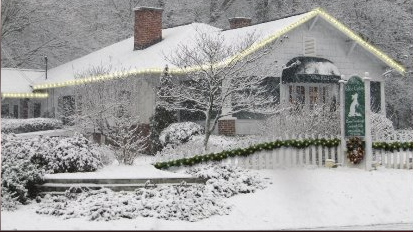 I'll leave you today with one of my favorite images of the White Rabbit Cottage.  This was an actual shot from a couple of years back when we had a very rare white Christmas in Georgia.  I love this shot.  If you're in the area and you've always driven by and meant to stop but haven't, please take the time.  I'm all about supporting my local businesses and these ladies will bend over backwards to make your shopping experience a special one.  It will definitely be worth your time.  If you live to far away to stop by, I hope you've enjoyed the photos and inspiration.
Enjoy the rest of your weekend and the leftovers!  See you back here next week!