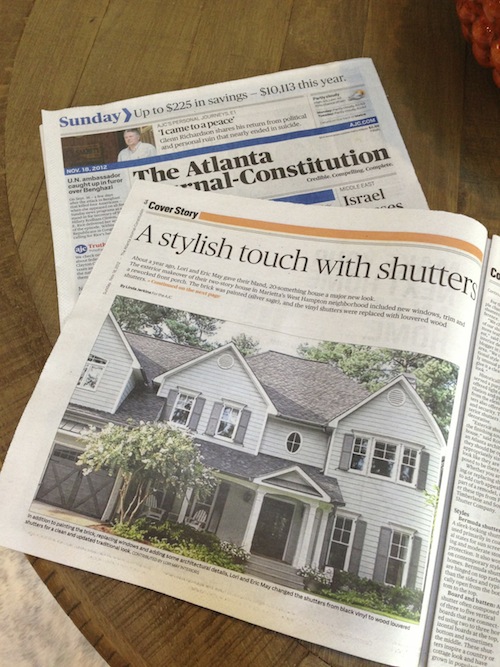 A few weeks ago, I was thrilled to be interviewed by Linda Jerkins of the Atlanta Journal Constitution about our home remodel.  The story was in the paper today and to say I was honored was really an understatement.
What a wonderful way to start the holiday week.  I'm incredibly thankful for the past year, for my work and for my beautiful family.  I'll be spending Thanksgiving with my extended family and I can't wait.  It seems that the older I get the more I treasure these moments.  We'll all be together, the cousins will play, the parents will reminisce and I'll try to take in each moment with a thankful heart.
I would be remiss if I didn't thank all of you who read this blog faithfully.  You're continued support and enthusiasm means the world to me.
Thank you.