It's time for more UMCH photos!  I've shown you the lounge that Rhoda, Angela and I created for the young men at UMCH.  Today, let's look at the bedroom and entry.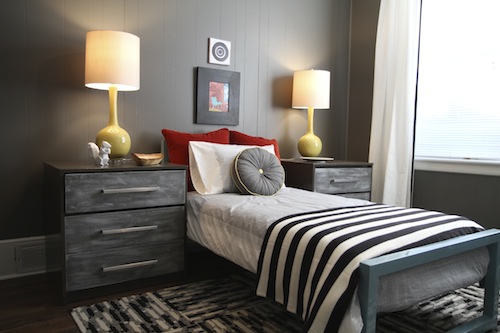 We wanted to keep the space simple.  The dressers were existing.  A fresh coat of paint gave them a new life.  The bed was donated by Room and Board and was a jumping off point for our color palette.  The fabulous lamps were donated by Kirklands.  Yes, Kirklands!  Be sure to check out their online assortment.  Of course, the artwork was all created by Angela.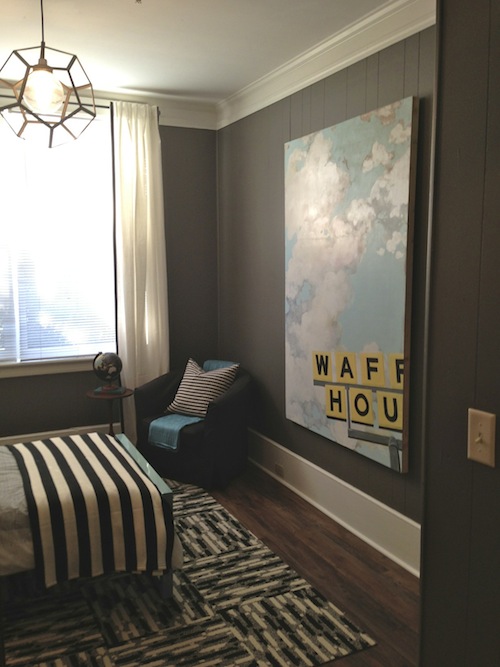 The Waffle House painting is my favorite piece of Angela's.  I love how she worked with the color palette.  The paining pulls the entire space together.  The curtain panels are from Ikea.  I added black ribbon to the edge of the panels.  I'll give you more information on that soon.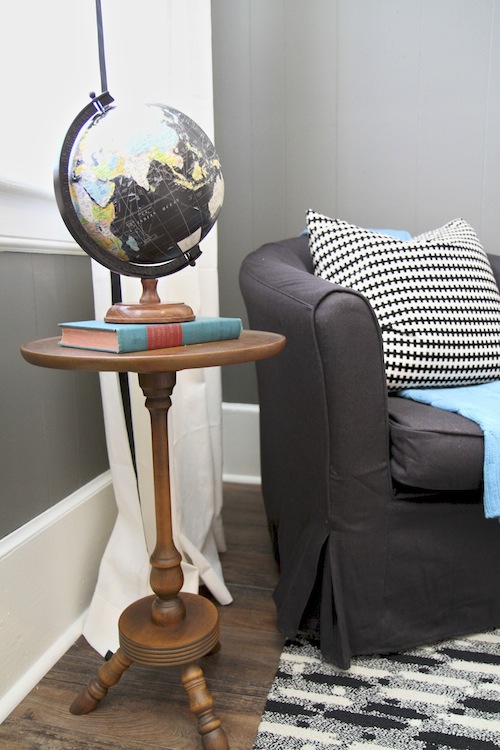 This little table has got to be our best thrift store find.  It was $21.  We did nothing to it.  It was so perfect for the space.  This is also a good shot of the great vinyl flooring donated by Lowes.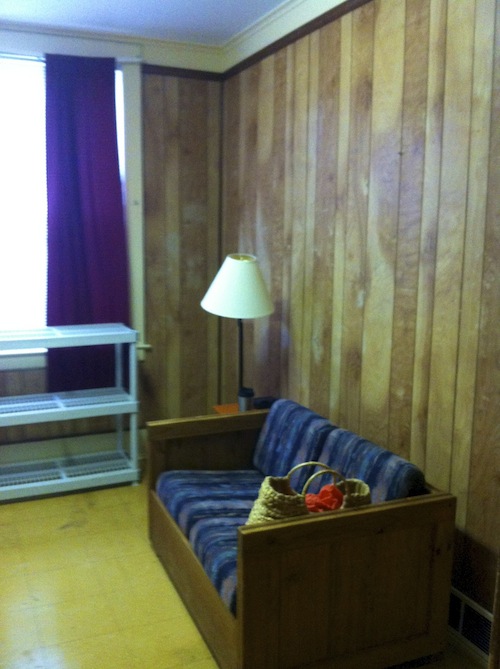 Here's a quick reminder of the bedroom before.  I'm so happy with the final result.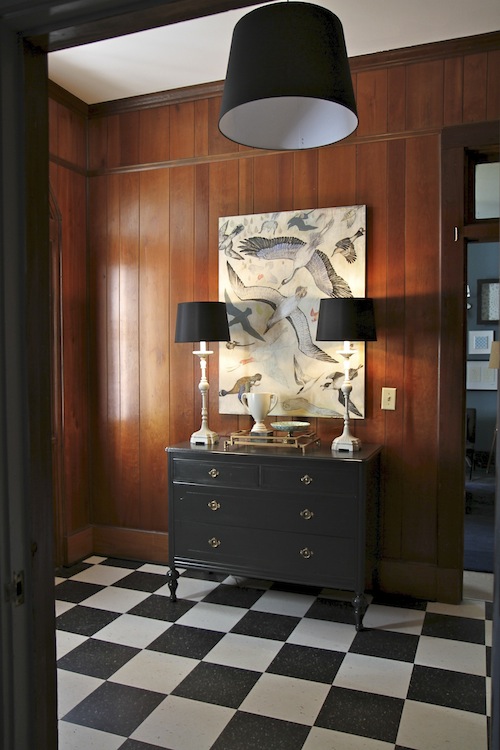 Let's move on to the entry.  We chose not to paint the paneling in this area.  Angela found this wonderful dresser and had it painted.  She then painted the beautiful bird painting.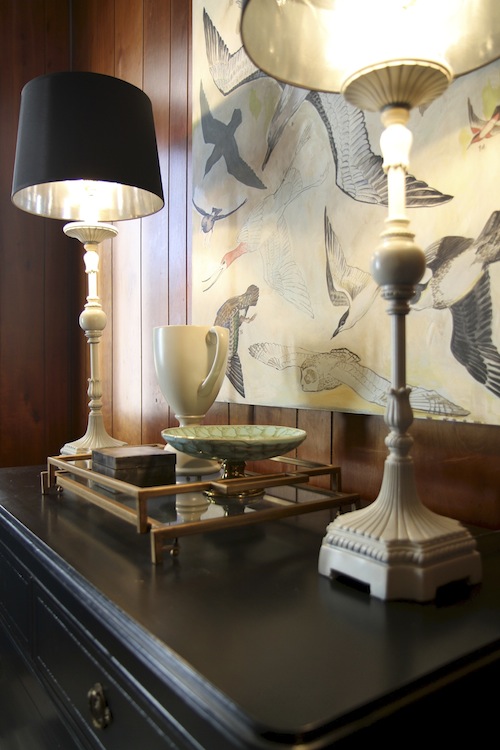 The lamps were mine.  When my husband saw them repainted with new shades, he couldn't believe it.  It is amazing what a can of spray paint can do.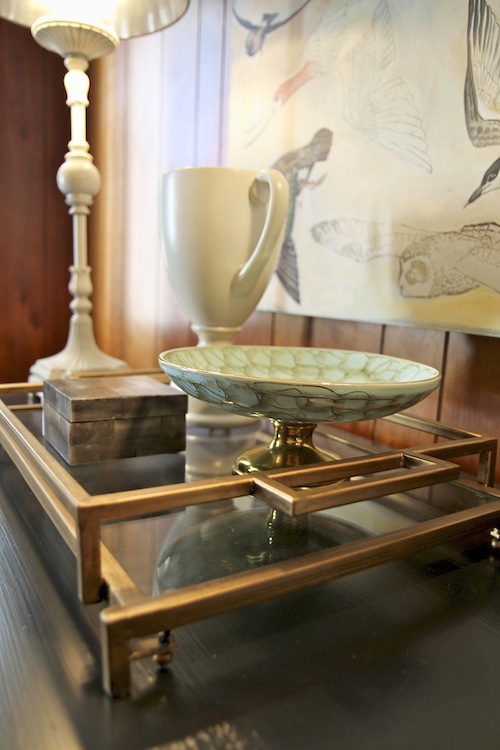 This small blue pedestal bowl was another thrift store find.  Don't think that you need to spend hours thrifting to make great finds.  I'll be honest, I don't enjoy hours and hours of thrifting.  It's overwhelming for me to go in and see all of that merchandise stacked everywhere.  Thrift/antique store finds, however, can really make a huge difference in the final styling of your space, so I've developed a method that works for me.  I give myself a time limit and go thru the store quickly.  I realize that I may miss a few finds, but moving quickly keeps me focused.  Do I sometimes go through more than once?  Of course.  But generally, I can be in and out of a pretty large thrift store in a under 30 minutes.  I found all of the items for this project at one large thrift store near the UMCH cottage.  I was in and out in less than 30 minutes.
Don't be afraid or let thrifting be overwhelming.  Find what method works for you.  It can save you a great deal of money and give you unique pieces for your home.
More photos of the other spaces to come next week!