It's been a crazy few weeks and I thought I'd share a few pics of the who, where and why of my past couple of weeks.  My blog posts have been few and far between, but there have been big goings on here at Lori May Interiors and I can't wait to tell you all about it.  Soon, I promise.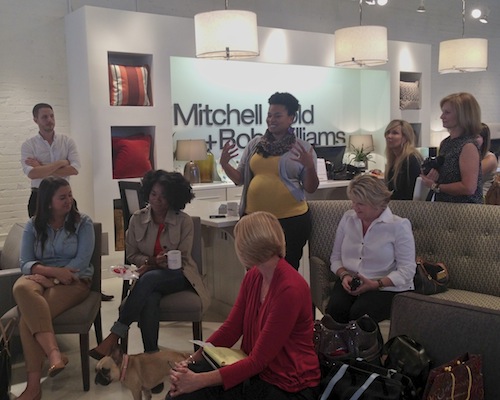 Room Service Atlanta meeting at premier sponsor Mitchell Gold Bob Williams.  If you haven't checked out MGBW's new fall collection, you should head over now (0r as soon as you finish this post!).  Erika and Dayka have worked tirelessly to find partners to donate time, goods and services to this inspiring project.  I'm amazed at all they do.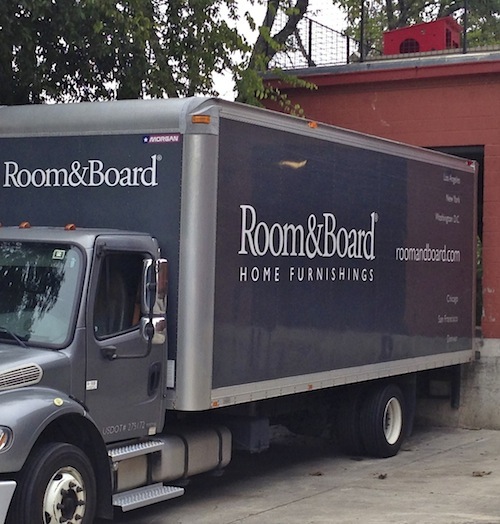 Speaking of donations, I started the week here at Room and Board picking up the fabulous bed that they donated for our space.  More to come next week on this project.  Thank you again to those of you who have made donations.  Please contact me at Lori@LoriMayInteriors.com if you would like to make a donation to a great cause.  Any amount is welcomed.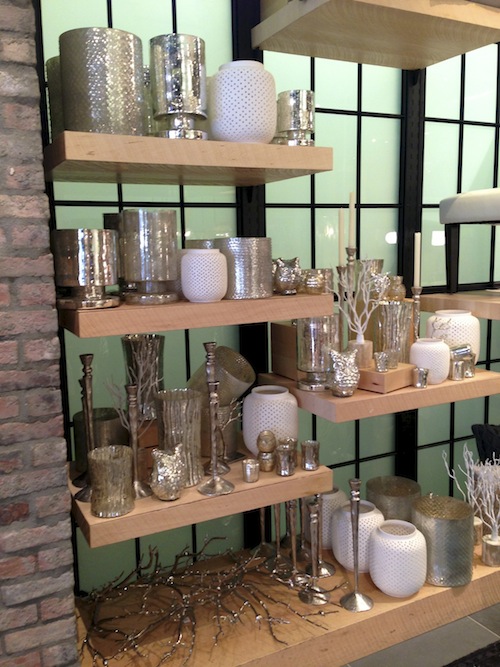 Tuesday was spent shopping for accessories for next week's master bedroom install.  West Elm is always one of my favorite places to shop for interesting pieces.  Loving their sparkly holiday line.  These pieces can work for every day or used to create a fabulous holiday table scape.  Your choice.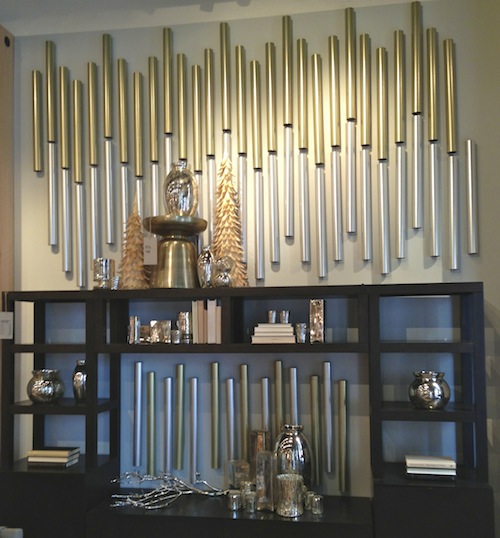 How's this for easy modern wall decor?  Can you guess what they are?  Think left over wrapping paper tubes.  I see a DIY project in my future.  You could fill a large space behind a sofa, bed or in an entry.  You could also make a classic sunburst.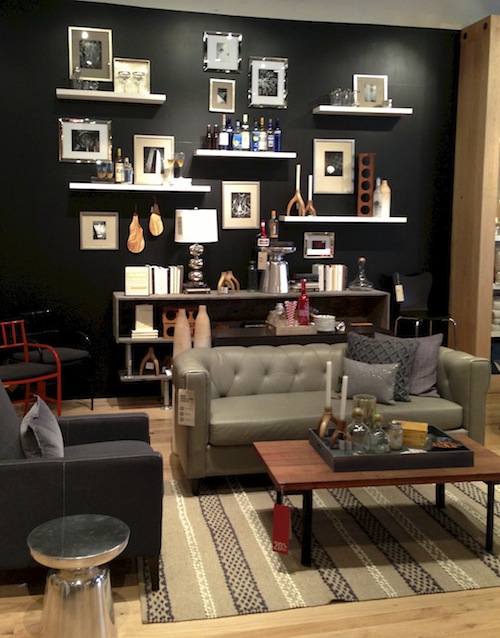 This black wall really wowed me.  The mirrored frames, white shelves and wood tones add great texture and create interest and depth.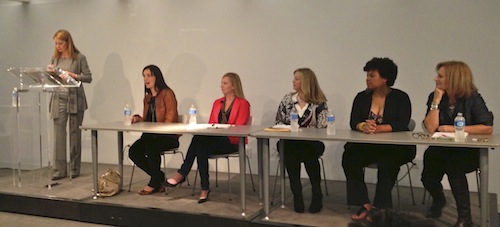 Mid-week, I found myself at ADAC's latest blogger event.  These lovely ladies spoke for over an hour on blogging, design, business and trends.  Great speakers, great info!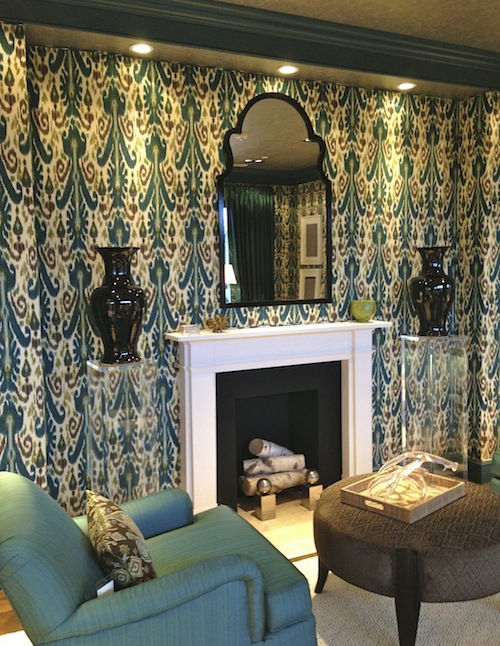 After leaving the panel discussion, Lee Jofa's showroom stopped me in my tracks.  What a way to end the day!  That wall!  Don't you love it?
Today, I'll be wrapping up the last details for my master bedroom install next week.  Follow me on instagram at @LoriMayInteriors and stay up to date on my daily finds!