Fall.  It's officially here.  In Georgia, the temps still say it's still summer, but the leaves are beginning to turn and the air is beginning to feel different.  I love all of the seasons, but fall is my favorite.  It's the expectation of holidays to come,  the smell of the crisp air and cinnamon, football and comfort food.
This fall, there's also a change coming to my home.  It's time to update a few things.  My design work has taken priority over everything in our house for the past year.  There are unfinished projects and rooms that need to be reworked.  Here is the list of things that I'll be working this fall.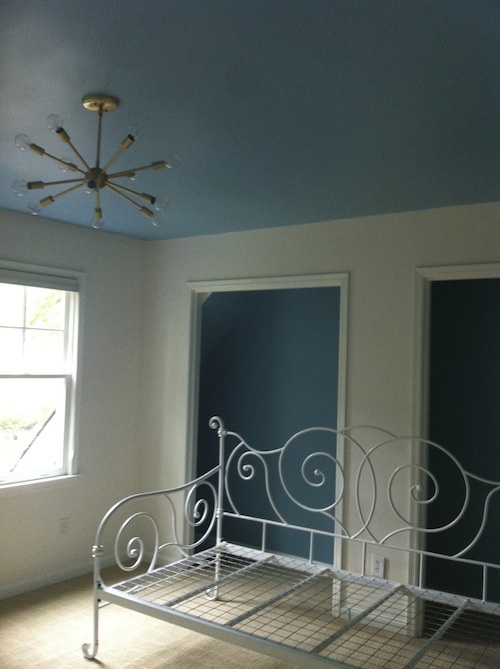 1)  Kate's room-It's time for her to have the room of her dreams.  She's helping with the design and it's so fun to work with her.  She even sketched out her own plan.  The photo above is an instagram sneak peak after the painting was completed.
2)  Charlotte's room-No big changes here, but how can big sis get a complete makeover and little sis not get a small update?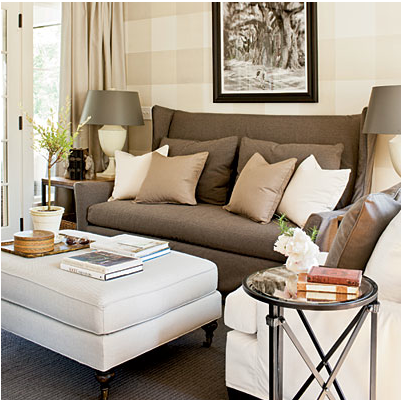 3)  My office-This is a big one.  A few weeks ago, Eric and I dismantled our guest room and moved my office downstairs.  After working in our loft for the past year with the exercise equipment and toys, I want to create a calm, creative space just for me.  I love the image above from this year's Southern Living Idea House.  I'm using this as my inspiration, with perhaps a touch more color.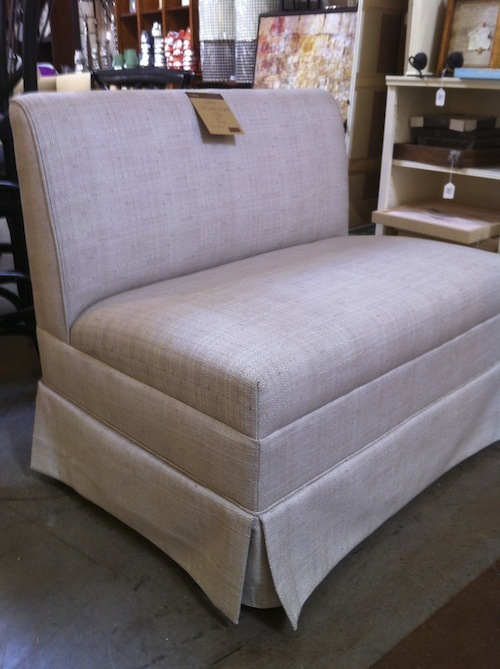 My first purchase for my office was this bench that I found at the Ballard outlet last week.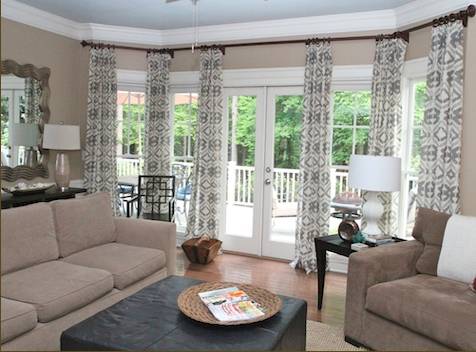 4)  Pillows for the family room.  Remember this?  I still love the changes that I made to our family room.  Out with the red and in with the white.  It's such a welcomed update.  You can see the before here.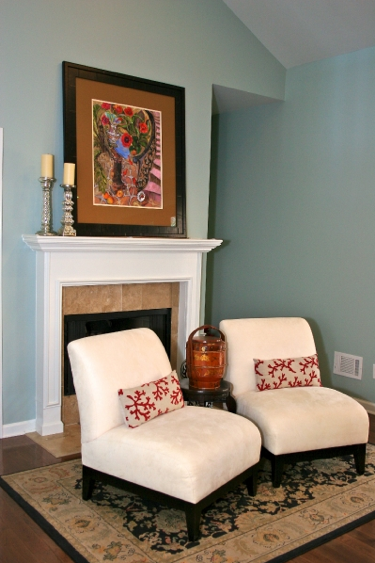 5)  New slipcovers for kitchen slipper chairs.  This is the before picture, but this space has experienced a makeover as well.  New artwork, new mantle accessories, new rug.  The last step is new slipcovers to add that final layer of texture.  More pics to come…
6)  New Christmas decor-I really like to keep my holiday decorating to a minimum.  It's not that I don't enjoy decorating, it's just that I really hate the takedown and put away process.  I liked my minimalist look last year, but this year, I'd like to be more thoughtful about our decorations.  Not sure exactly what that means yet, but it will require some time and planning.
Wow, that's only 6 things, but it feels like a lot, doesn't it?  How am I going to get it all done, you ask?  I plan to handle this the same way I handle my client's projects.  This is my first step.  Write it down.  Second, make a list of things to do to make all this happen.  Third, make a time line and stick to it.
That's my plan.  What's on your list of things to do this fall?  I'd love to hear about them.