I know this one's been a long time coming, but I promise it's worth it.  I started working with this family several months ago to give them a family room that was more grown up.  A space that felt finished.  Don't we all feel that way?  There always seems to be that space that's just not quite finished.  Let's start at the beginning, so that you can get a real feel for how far this space has come.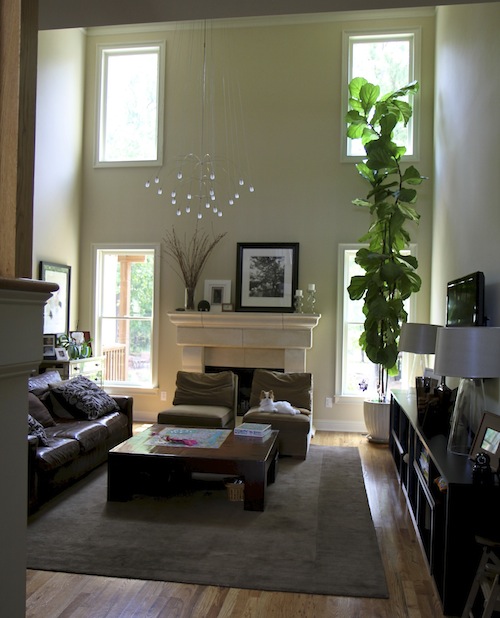 This is the before.  It's a gorgeous home.  It was just missing those final touches that would pull it all together.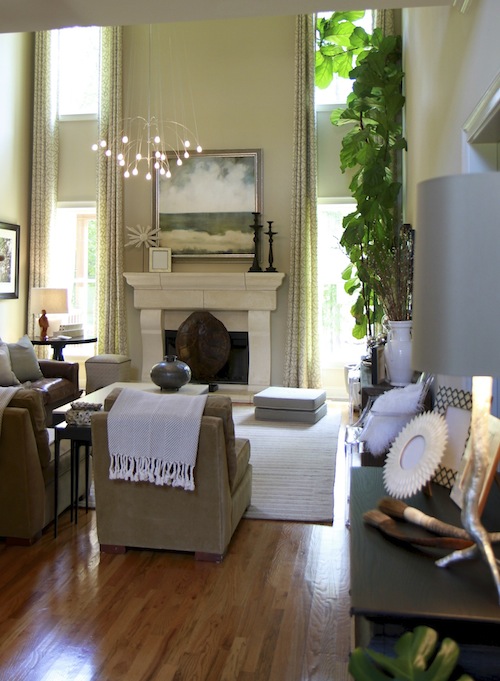 And the after.  I love how the space came to life.  Moving the chairs from in front of the fireplace opened up the room and made the mantle the focal point instead of the chairs.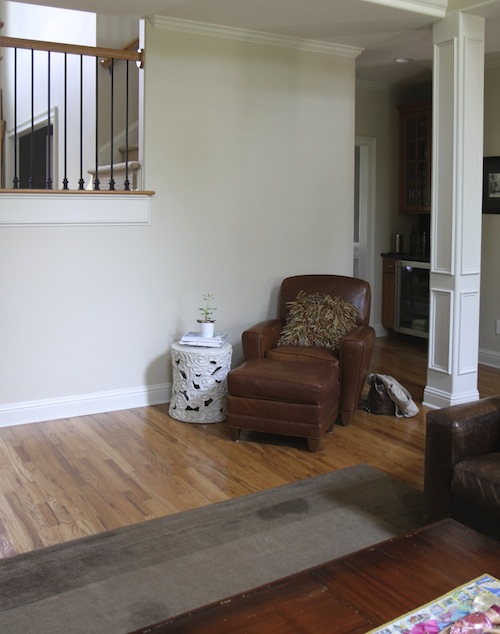 Here's the other side of the room before.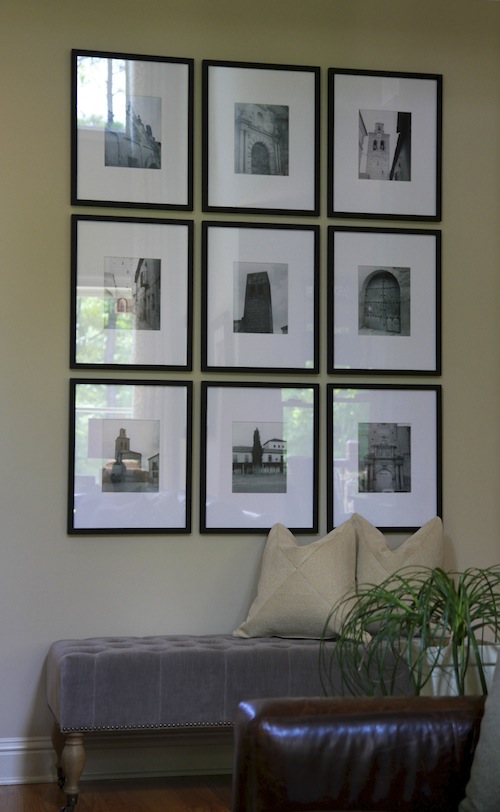 And a closeup of the same wall after.  This a great example of how to use favorite photos of places and not just family.  These were tiny photos of the small town in Spain where my client's mother was born.  I love how they turned out.  This is a great way to fill a large wall.  The photos can be of a favorite vacation or from a beautiful calendar that you want to save.  The key to this look is the frame.  I used a 16 x 20 frame with a large white mat.  It makes the images feel more special and important.  Hang them close together and the look is one large piece of art.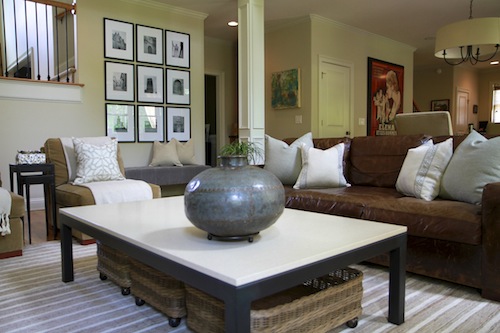 Another shot of the gallery wall.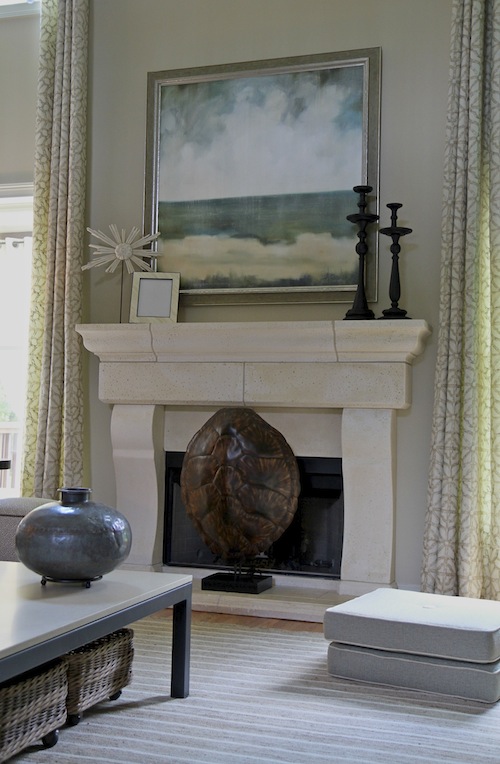 A closeup of the mantle.  We chose to place the faux turtle shell here, because my client's never use their fireplace.  The turtle shell was a great way to add texture and also act as a secondary focal point.  Remember that a fireplace screen is not always the best solution.  You can place a large platter on a stand or even artwork in front of an unused fireplace.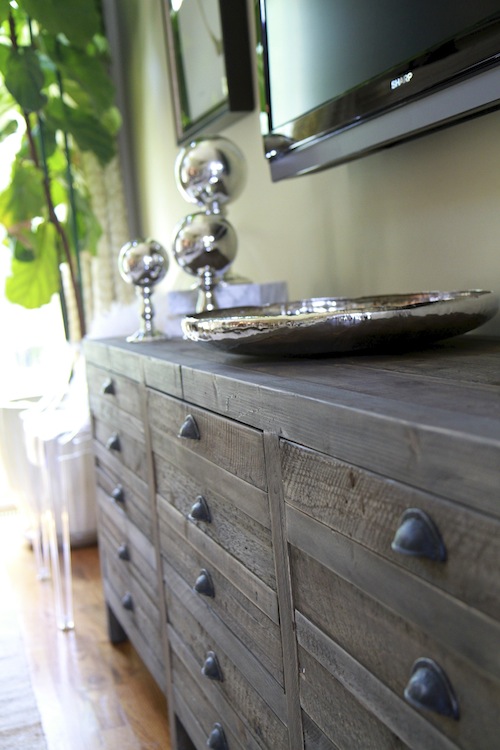 The sparkle of the mercury glass and silver adds another level of texture to some of the more rustic pieces in the room.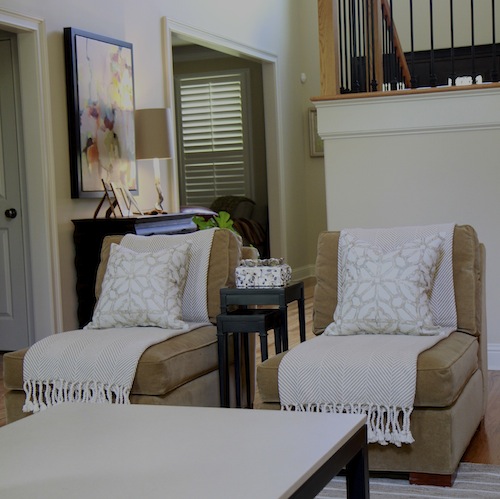 A look at the chairs.  These were existing pieces.  I added the throws and custom pillows to give them a new look.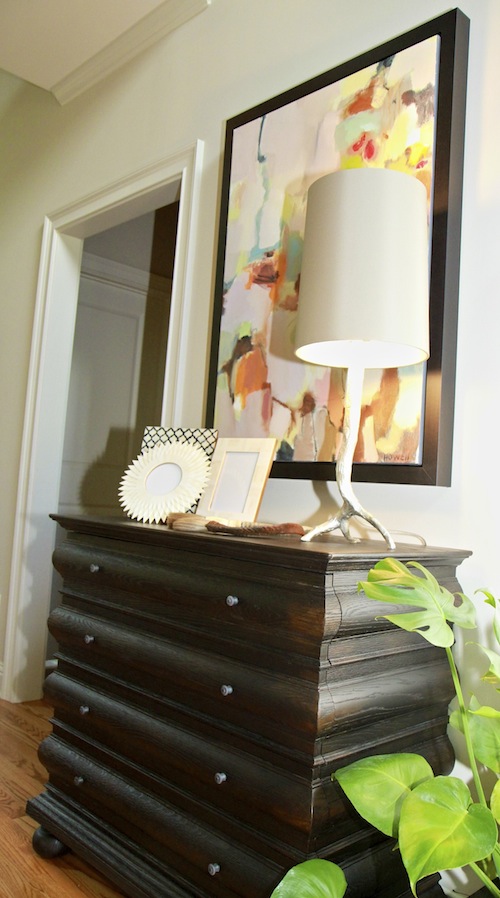 Remember to add some black to your spaces.  If we had not added it in this space, it would have felt less grounded.  It makes the light colors in the room stand out even more.
I'm a huge fan of adding a modern touch to all of the spaces that I design.  My client had one ghost chair, so we added another to create symmetry on either side of the media cabinet.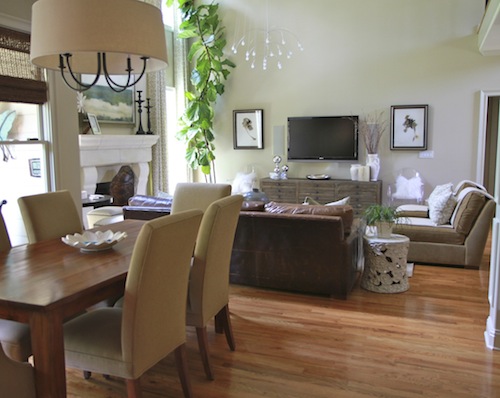 A look into the family room from the kitchen.
One final look at the finished space.
If you would like my help creating a home you love, please contact me at lori@lorimayinteriors.com.