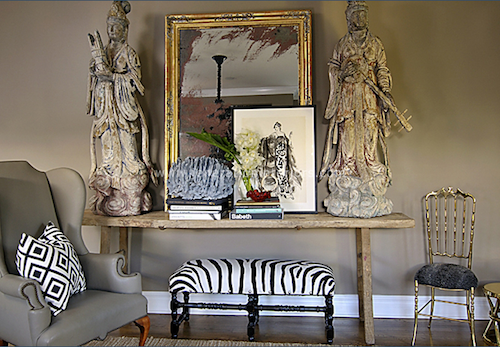 Last week, I posted about Katie Robinson, a new artist that I discovered recently at dk Gallery.  Today, I'm on to a "new to me" designer.  As I was researching items for an online client last week, I came across CA based designer Jennifer Dyer.  Dyer has lived all over the world and traveled extensively.  She takes those experiences and blends them seamlessly into beautiful interiors.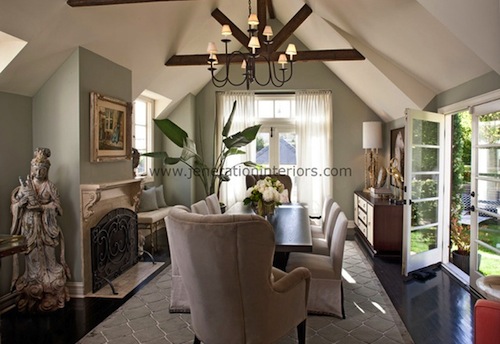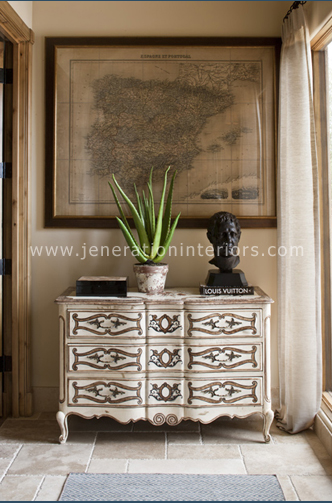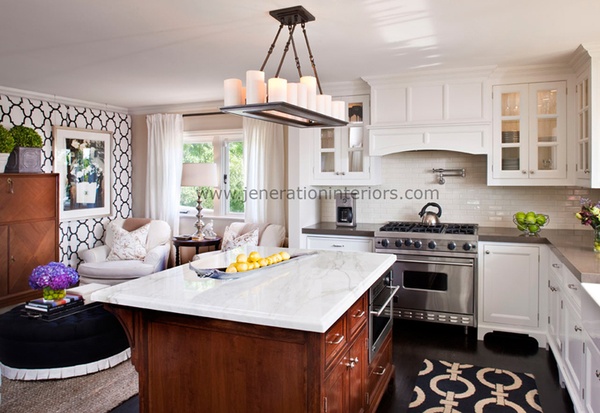 These  interiors are some of my favorite of Dyer's neutral interiors, but she also does color with confidence.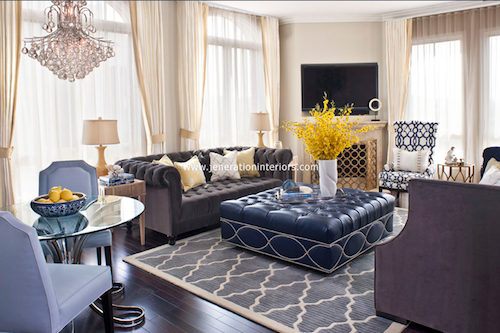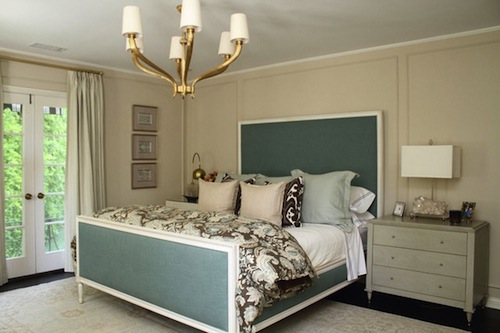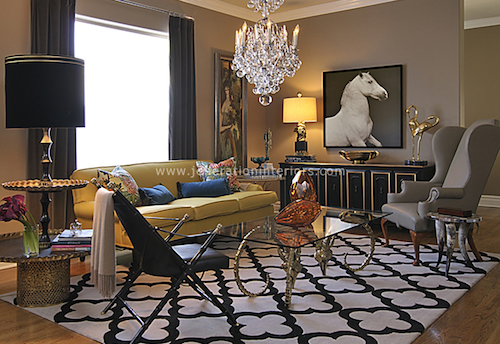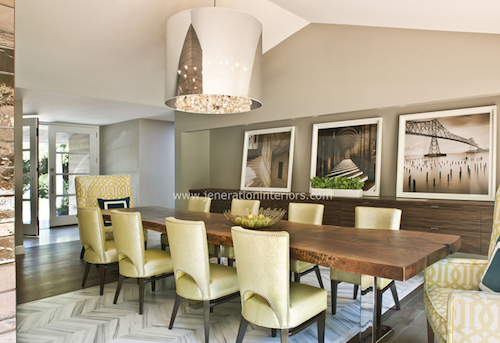 Love the oversized artwork and chandelier in this space, but the rustic table is what makes it work for me.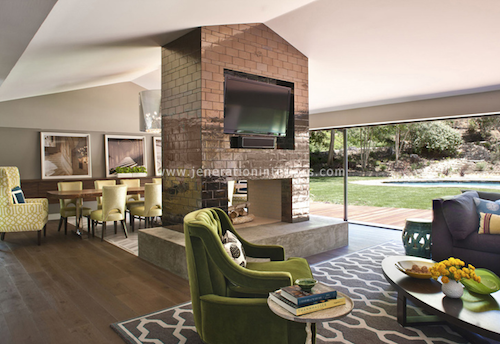 Metallic fireplace, anyone?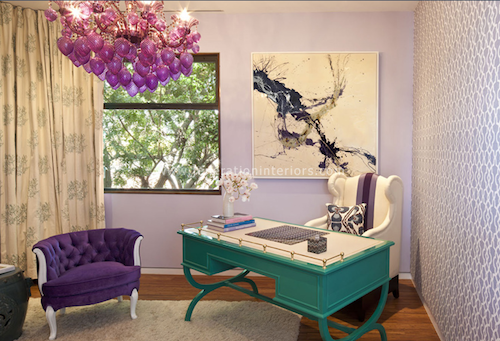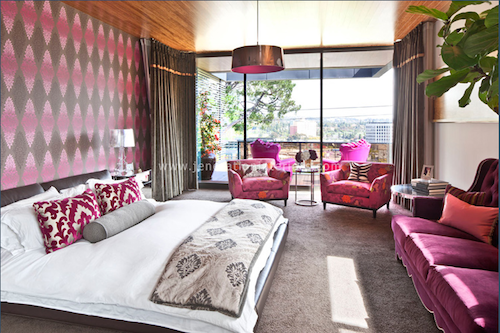 And if that's not enough color for you, how about these?  I love how fearless Dyer is with her designs.  In an article for Lonny mag last year, she says of her style, "I'm not sure I want a label.  I don't necessarily follow any rules…I simply find a piece I love and build a room around it."  This is a wonderfully simple philosophy.  We all have items that we love in our spaces.  Why not take those things and build a space that we love as well?  We should take our time and place only items that we love into our homes.  Can't you see how this would then build an entire space that you love?  It's not a fast process, no doubt, but I promise it's worth it.
I have to continually remind myself of this as well.  It's possible to go out today and buy an entire room of furniture and accessories and have them delivered tomorrow.  Yes, your space would be "finished", but would you love it?
Ask yourself this question before you buy anything for your most important space, your home.