Well, I had planned a different post for today, but this is what I found when I opened my closet door this morning.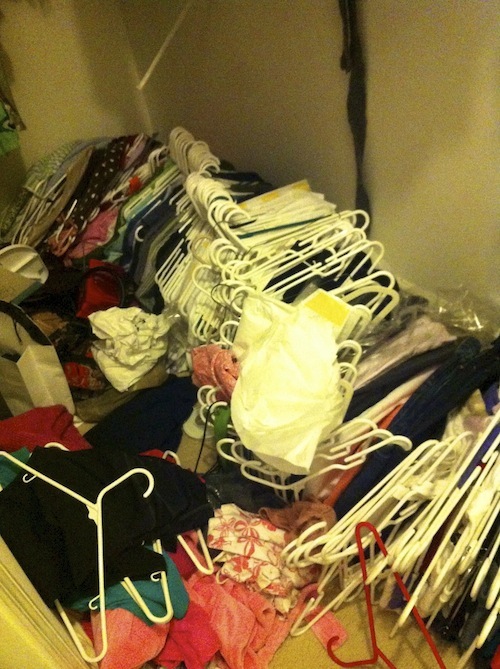 Sometimes things don't always go as planned do they?  The bar broke in my closet last night.  I had other projects planned for my weekend, but now it looks like I'll be redoing my closet.  After giving it some thought, I decided that this is a great opportunity to give my closet a much needed update.  I've always wanted an inspiring space, but I've never taken the time to do it.
Who wouldn't want a closet like this?  Unfortunately, I don't have this much space to play with, but here are a few closets that I love.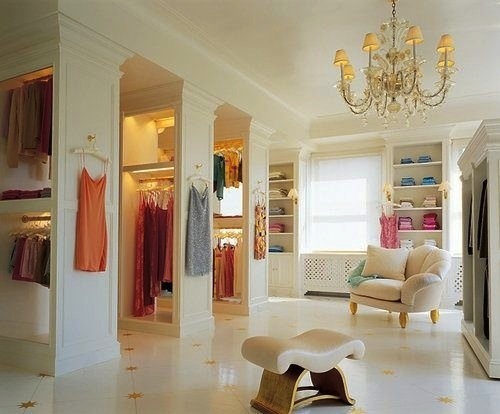 This is definitely one of my favorites.  I think I'll add a pretty light fixture.  We should all have a little glamour in our closets.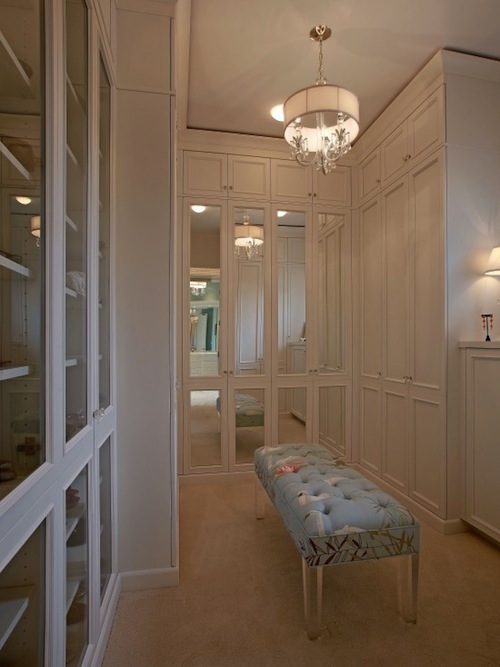 This is such a serene space.  There's something I like about having doors.  (maybe because I could hide all of my unorganized stuff…)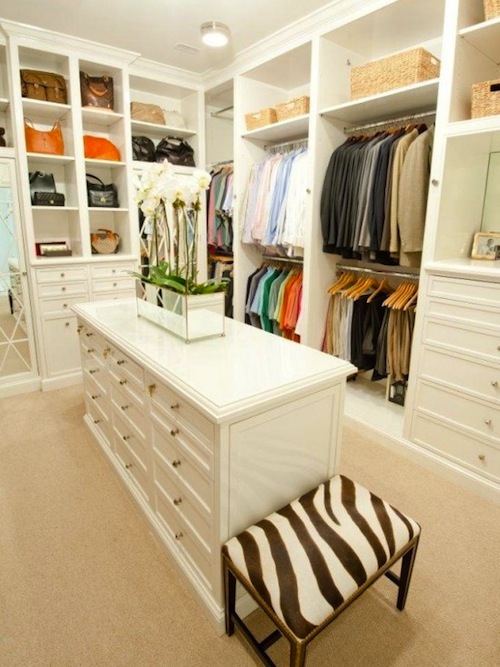 I love the closet "island".  These cabinets are very similar to the ones I have in my closet.  I like the added texture of the bench and the baskets.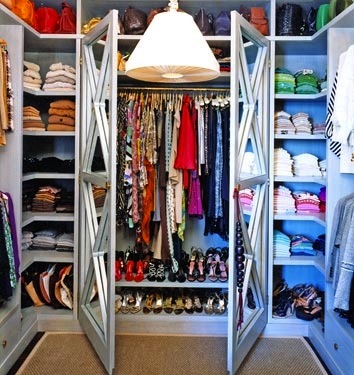 Love the mirrored doors and the shelving.  Why don't my folded things look this neat when I'm done.  I think I need a folding lesson.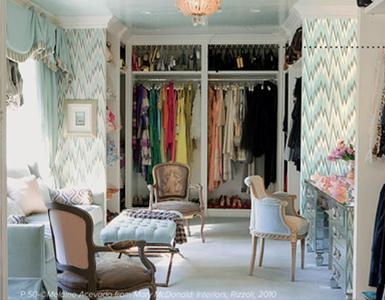 Here are two things that I will definitely add to my new closet.  A festive wallpaper or a beautiful new paint color on the walls and…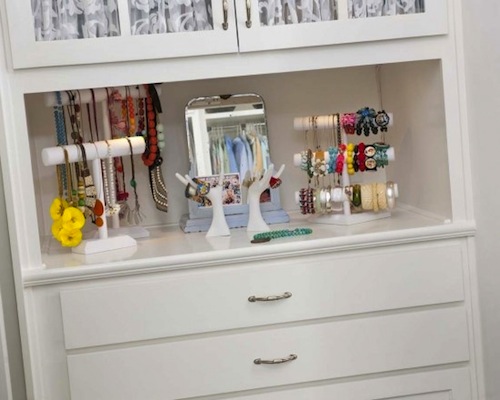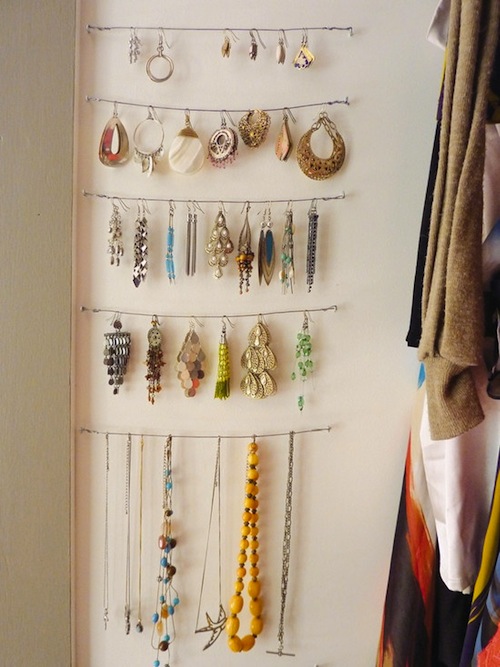 …jewelry, scarf and bag storage.  I love these two simple solutions.
Do you have a pretty closet?  What are your best tips for displaying and storing your accessories and clothing?  Send me your pics and I'll do a follow up post with all of  your helpful hints.  If you'd like to see a few more of my favorite closets, head over to my Pinterest page.