Hi all, today I thought I share a few photos of the homes around our place in Hilton Head.  There are many different styles of homes, all beautiful.  The color palettes fit perfectly into the landscape.  Here are a few of my favorites.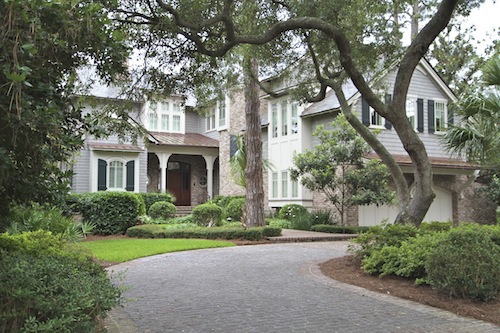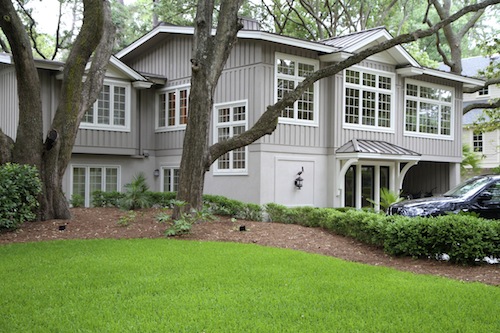 This home may not be as fancy as some of the others, but I love how they took the existing structure and added all the windows.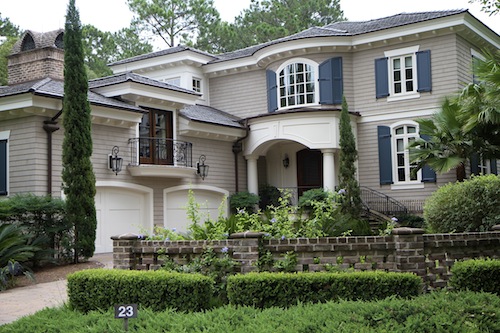 This was a stunner.  The attention to detail was amazing from the iron work to the beautiful brick wall.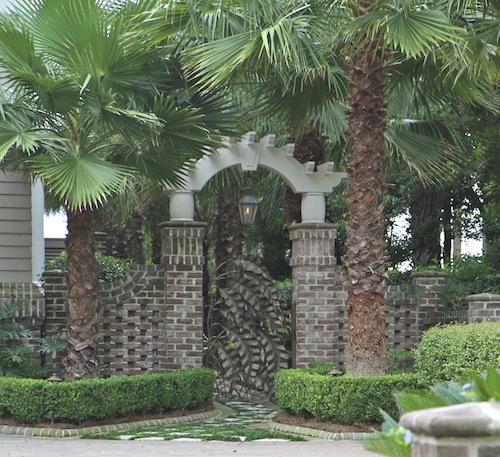 This is the side of the same home.  Love the iron gate.
This is the style of home that I think of when I think of a classic Hilton Head beach home.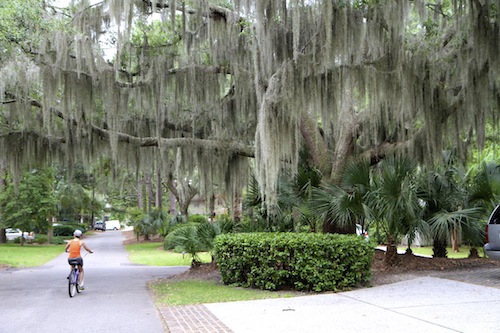 This is the tree in front of the home.  That's me on the bike!  Eric took the picture.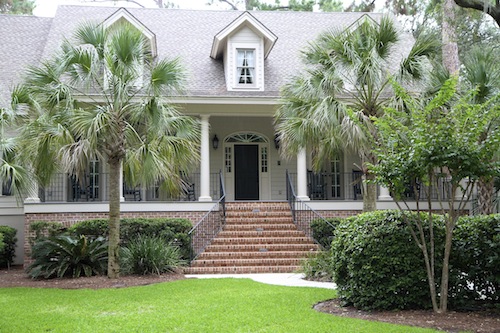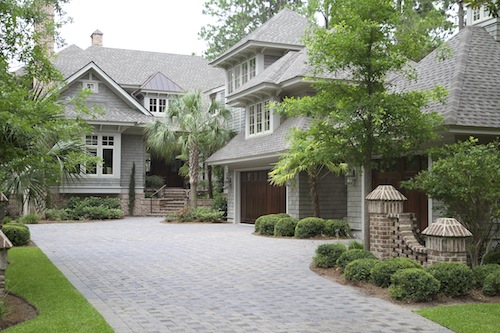 I think this one is my favorite.  I love the cedar shake and the dark stained garage doors.  Add in the brick driveway, wall and copper accents and you have the perfect amount of texture.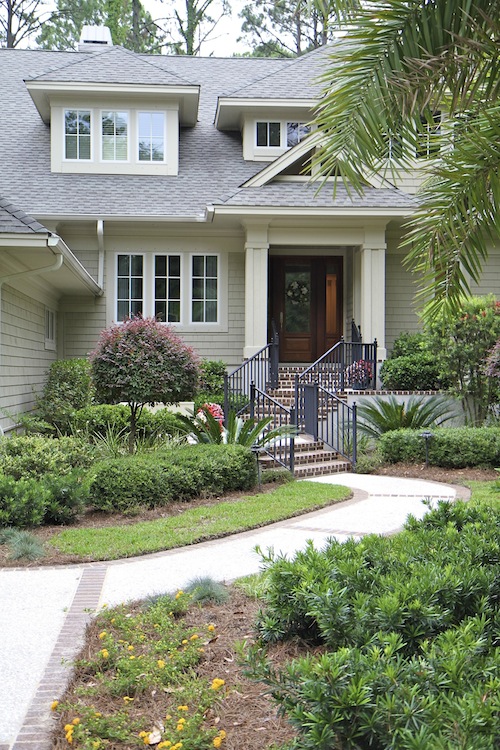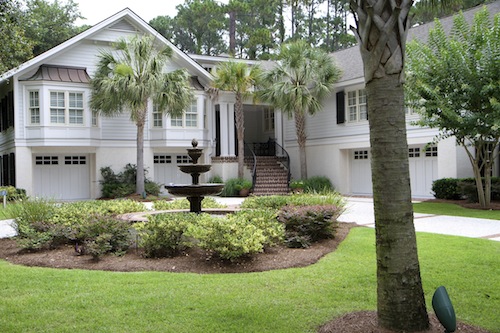 Love the fountain.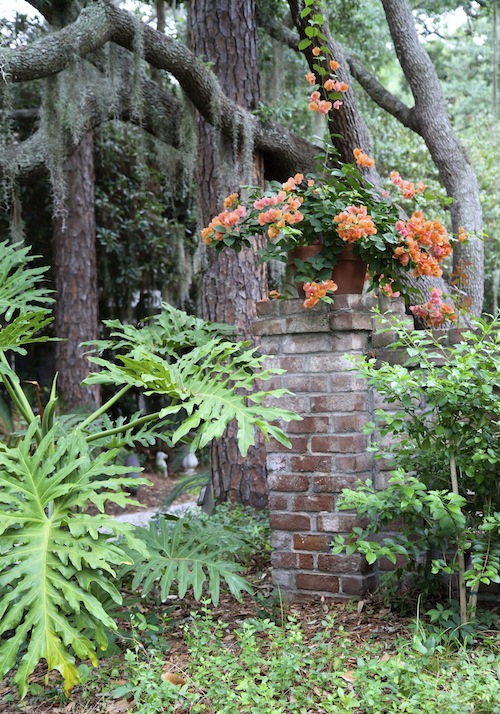 Couldn't resist taking a picture of this gorgeous bougainvillea.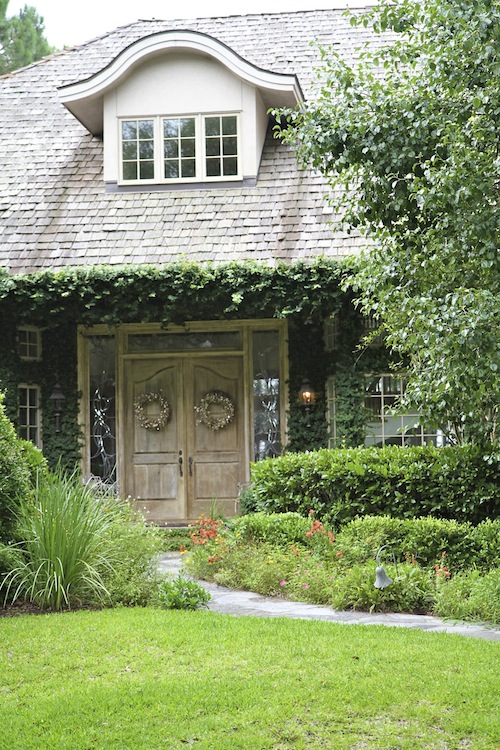 Such a welcoming entry.  I hope you've enjoyed the tour.  I'll try to have more pics for you soon!  If you'd like to see more, be sure and follow me on instagram and my Facebook page.