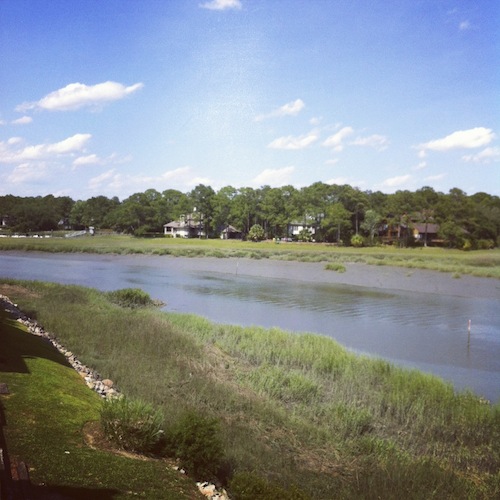 Hello there friends.  Yes, I'm on vacation, but I feel like I've been neglecting you all so much that I wanted to pop in and show you the view from our gorgeous home here in Hilton Head.  We are here with our extended family and looking forward to some rest and relaxation.  Don't worry, though, I've got a few things planned for you as well.
On Wednesday, I'll take you on a tour of the beautiful neighborhood near our home here in Hilton Head and on Friday I'll show you how to add a chic beach look to your home without it looking like The Salty Dog.
Have a great day and I'll see you back here on Wednesday!