Wow, I realized today that I haven't posted a "What I found this week" post since May.  While I realize that you've all survived without it just fine.  I'm ready to get back into some kind of routine.  Summer is great, but I do thrive on an everyday routine, don't you?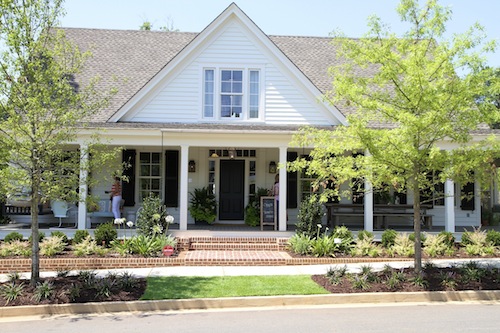 Earlier this week, Sherry Hart and I decided to drive to Senoia, GA and see the Southern Living 2012 Idea House.  If you're in the area, don't miss it. As always it was fabulous and inspiring.  I couldn't get the ideas down on paper fast enough.  More on that later, but today let's talk shopping in Senoia.  To be honest, I had never even heard of this little town before we went, but what a wonderful find.  There is a quaint downtown area with small boutique shops and restaurants.  Here are a few of the things I found.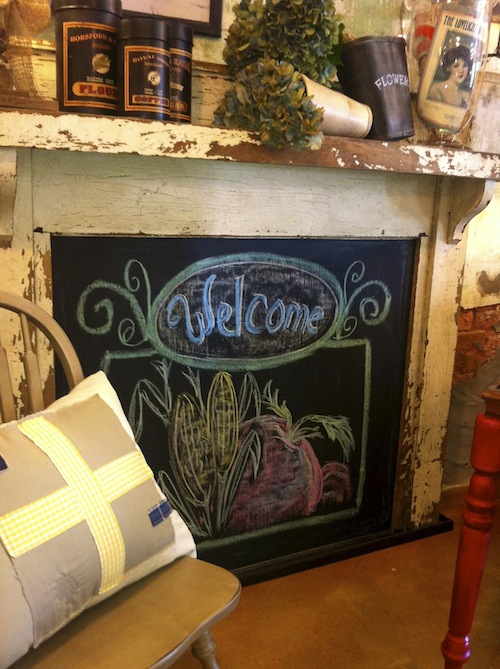 This mantle is a bit rustic for my taste, but isn't the chalkboard a great idea?  You wouldn't have to use it all year long, just in the summer when you're not using the fireplace.  I could especially see this in keeping rooms off kitchens that are so popular here in the South.  If you're not all that artistic, you could use a stencil and a chalk paint pen.  Have any of you ever done this?  I'd love to see your photos.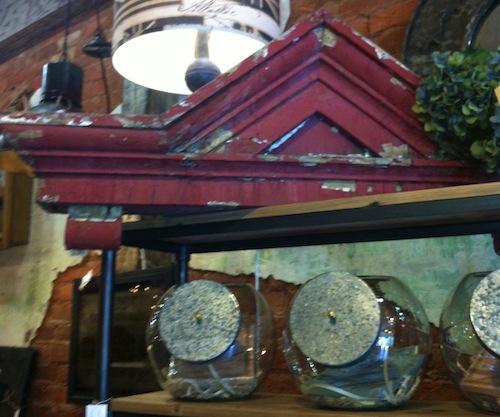 Love the red pediment and the jars.  Sorry for the blurry pic!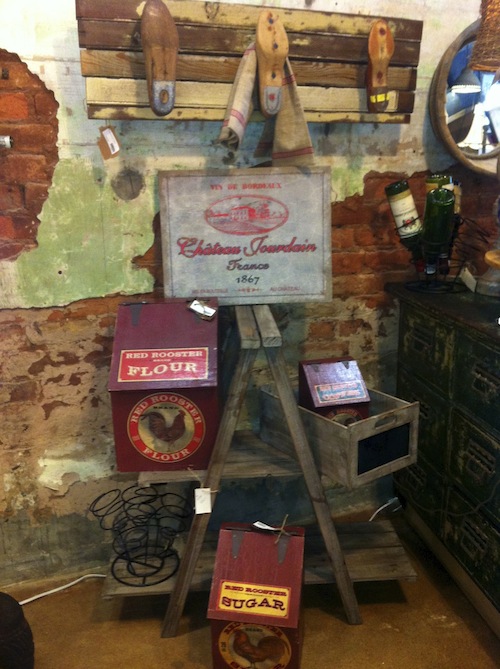 Loved this display.  Wonderful accessories to brighten a kitchen or bookcases.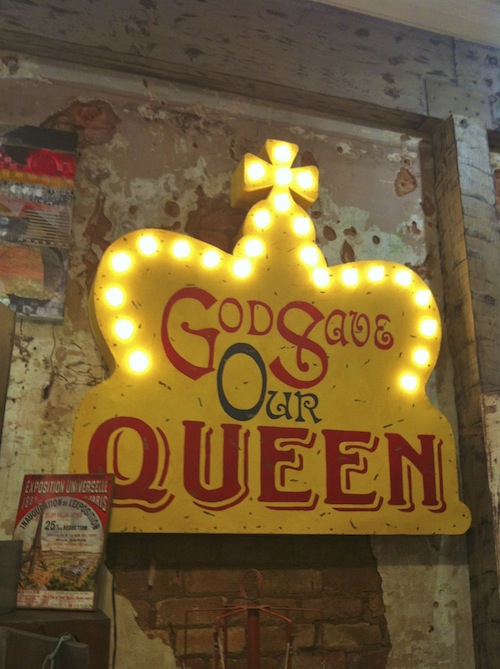 My favorite piece in this shop was this sign.  We have a lot of industrial styled lofts in the Atlanta area and I can so see this fabulous sign being used above a bed or sofa in one of those spaces.  It really spoke to me.  What a statement piece!
Some of the greatest finds were in the back building of course.  White pediment, anyone?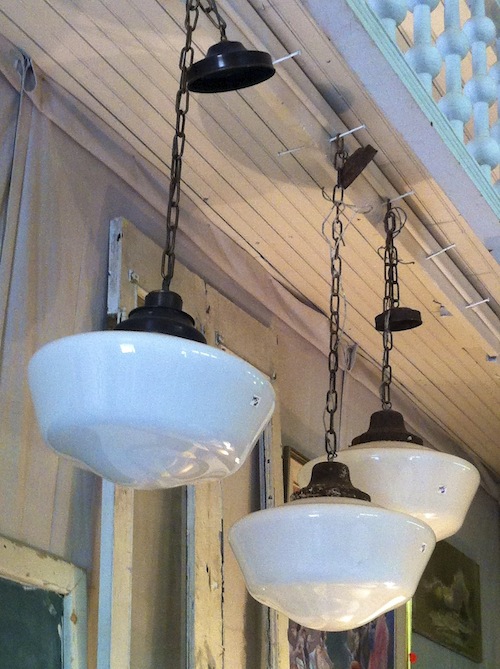 Great old light fixtures.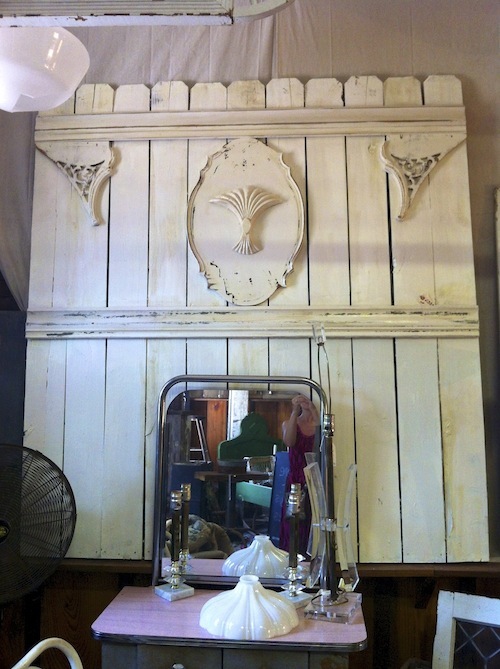 I seriously contemplated how to get this large white piece on top of my SUV.  It would make the most perfect headboard.  Mix in some modern touches and you would have perfection.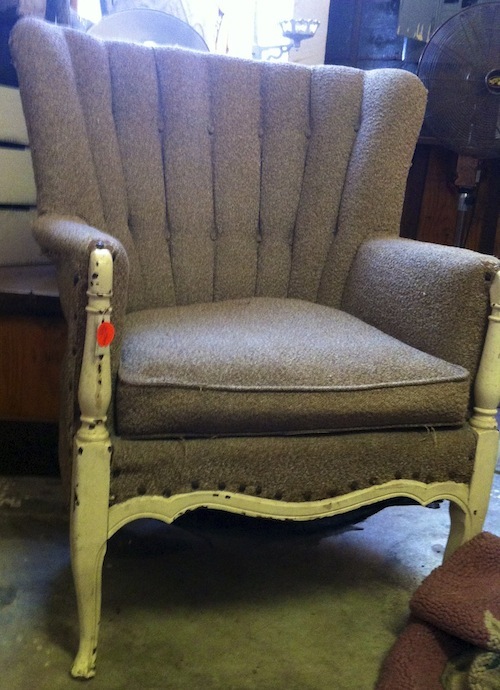 Last but not least was this find of the day.  It was $125, but see that little red tag?  That's right, 50% off!  Did I get it?  No.  Do I regret it?  Yes, so, so much.  Remember, friends, if you see something you love, even if you don't have a place for it, sometimes you should just go ahead and get it.  I'm still kind of sick about it…
Take care friends.