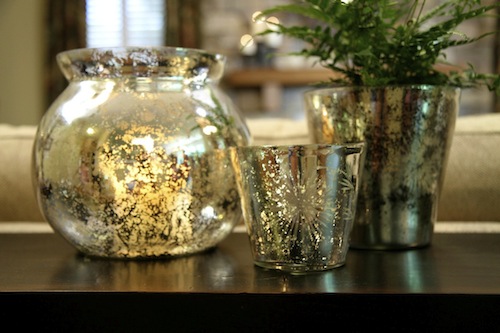 Today, I'm going to give you the behind the scenes scoop on the family room from my Design Wars episode.  As a reminder, the family room was the space that I was able to design once the family chose me as the winning designer on the show.  It was a great feeling to win and know that I was going to be able to give the family a space that they could all enjoy.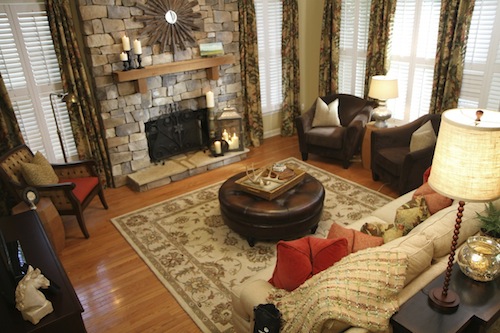 Here is the finished space.  Originally the walls were dark green and the mantle was standard builder grade white.  The change in paint color and the addition of the stone fireplace made a huge difference in the space.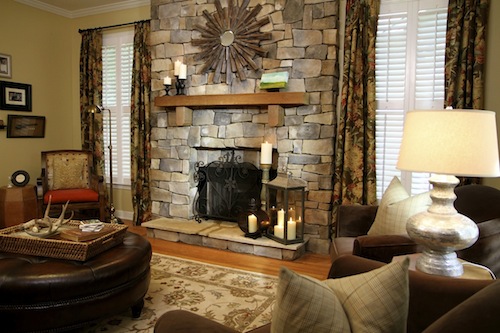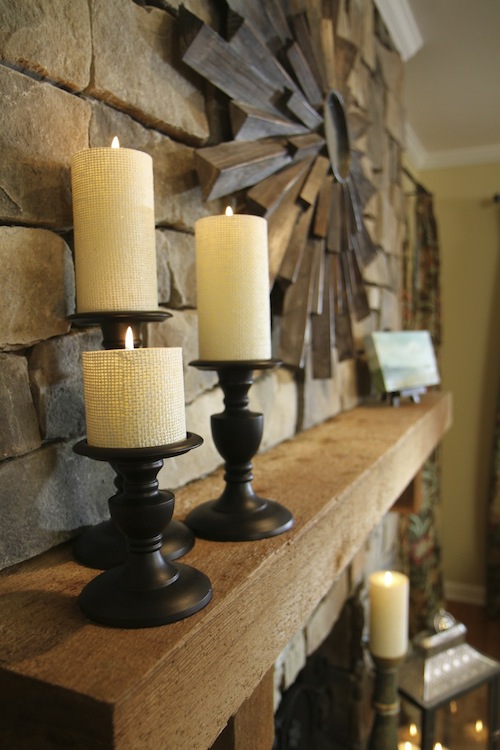 A closeup of the rustic redwood mantle and stone fireplace.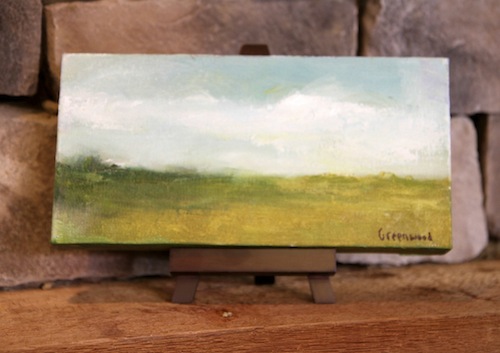 Jim Greenwood's original art from dk Gallery.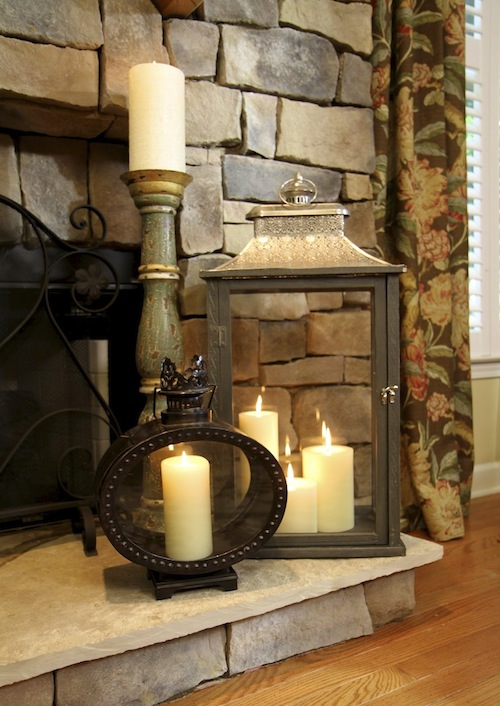 Love the lanterns on the hearth.  A quick reminder, don't leave your candles burning in your lantern for very long.  Battery powered candles would be best for indoor lanterns.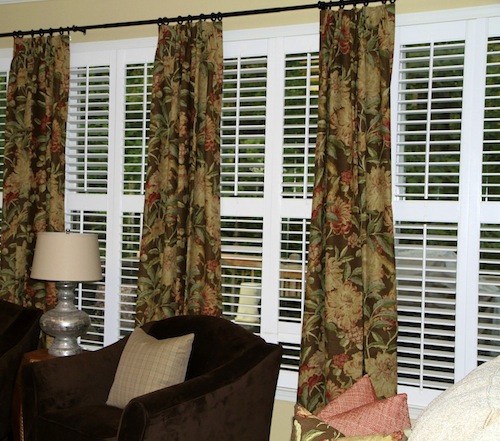 Once the custom window treatments were hung, the new space was softened and felt updated.  Kathy from Drapes and Sew Much More made all the window treatments and pillows.  She was amazing.  She literally finished everything in a week!  She also made almost all the linens in the guest room.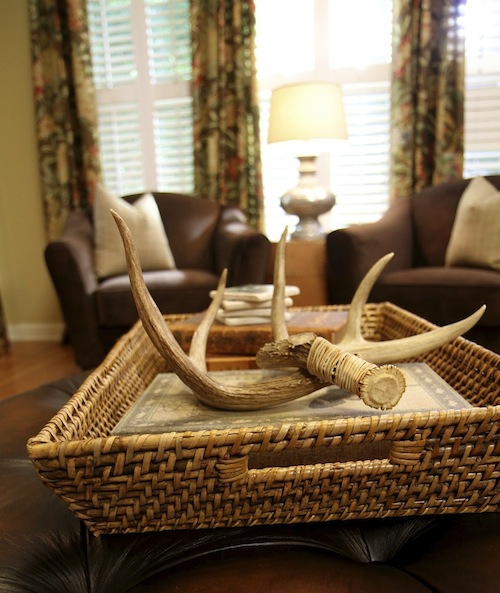 I took some of the family's antique books and antlers and used them for accents around the room.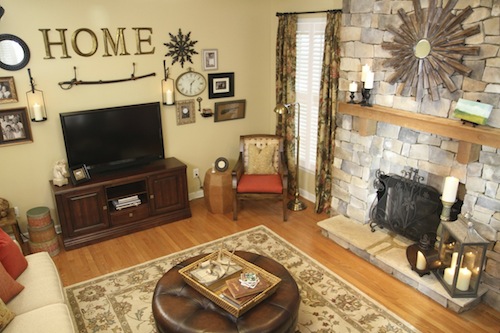 Here's a look at the other side of the space.  The dad and son in the family collect Civil War memorabilia and I used many of these pieces on the gallery wall.  New and old photos of the family were used to add even more personalization to the space.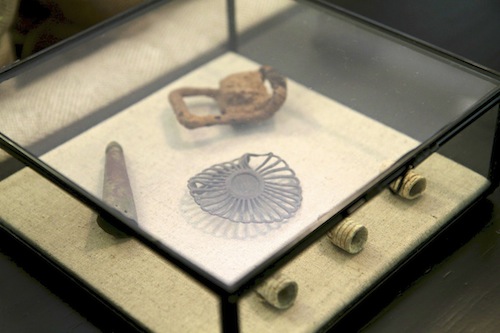 More Civil War memorabilia.  Quick tip, take small collectibles and place them in a glass display box to make them feel special.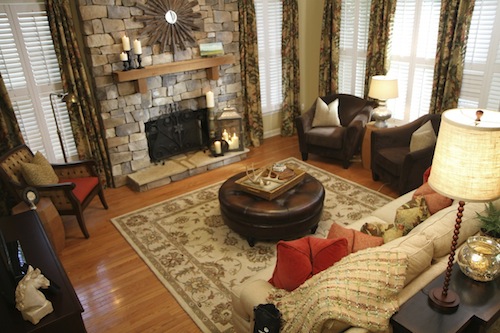 Here's another look at the finished space.  I love how it turned out.
Join me back here on Wednesday for the 3rd and final behind the scenes post.  I'll show you what the other side of this room looked like with all of the crew, cameras, lights and supplies.  It was definitely what I would call organized chaos!
Have a great day!