Wow, I can't tell you how amazing this week has been so far and we're not even to the big stuff yet.  Thank you to all of you for your sweet comments about the show.  I also want to thank dk Gallery and the Marietta Patch for their support.
I was thrilled to be featured in an article by the Marietta Patch yesterday.  We've had quite the string of successes here in the Marietta area lately and I'm honored to be included in this talented group.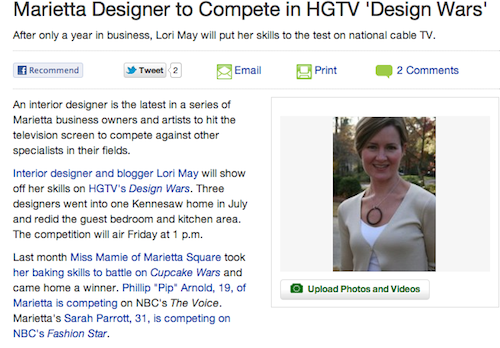 Read more here.
Remember to rsvp to Mary at dk Gallery  for the viewing party on Saturday night.  It's going to be fun!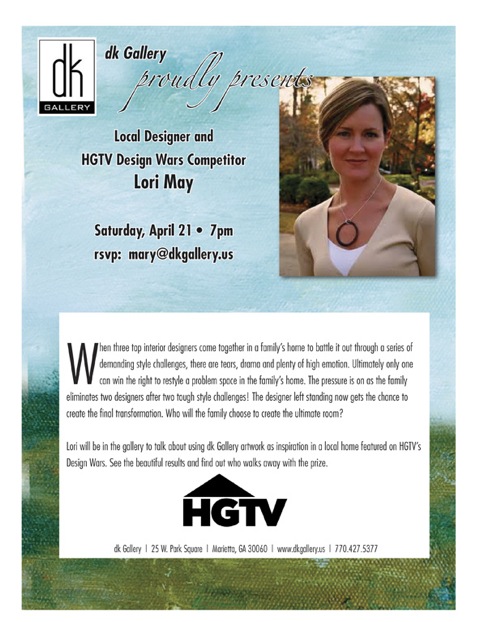 I can't quite get over my face being plastered all over the place, but I'm trying to take it all in and enjoy it!  I'm so incredibly blessed.
Remember the show airs on Friday, 4/20 at 12 central/1pm eastern/pacific.