I've mentioned a few times before that I've been making a few changes to our family room.  Today, I'd like to show you one of those changes and how easy it can be transform your space with new window treatments.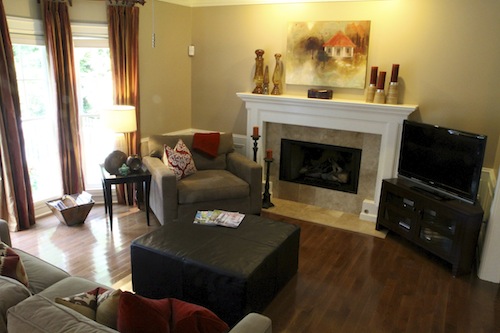 This is my family room before, perfectly nice, but I was tired of it.  I wanted a change.  I wanted it to feel lighter, more casual.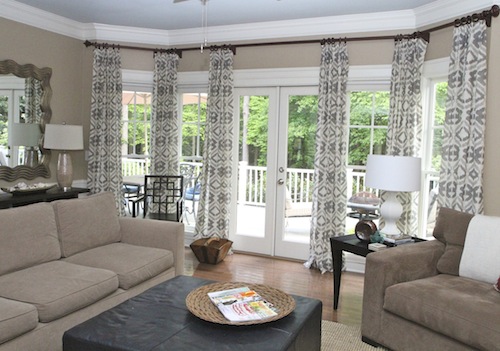 This is the after.  It's not finished, but it's getting there.  Can you see the difference the window treatments made?  I also added a new rug, but the wall color and furniture remained the same.  Once the old red stripes came down and the red accessories were removed, the room was instantly lifted.  It looks like a completely different space.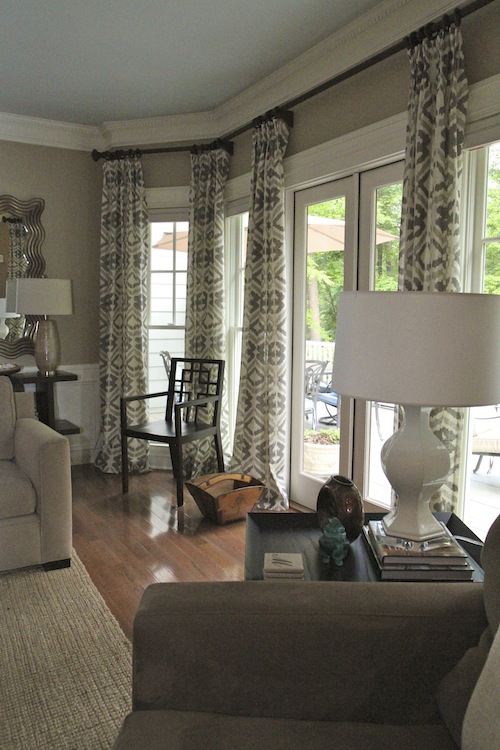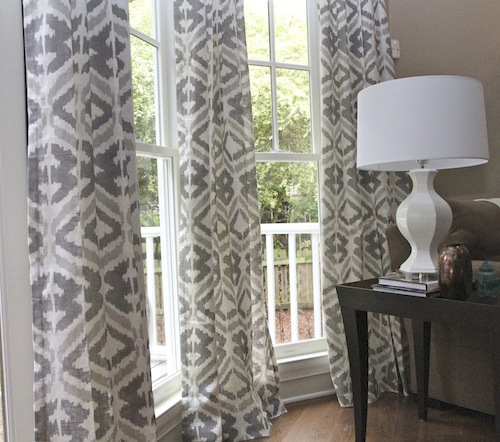 One last shot.  I love the clean, uncluttered look of my "new" space.   I removed color from my space, but remember that if you want to add color, new window treatments can still do the trick.  Think about the fabric as well.  My old window treatments were silk and my new ones are a linen cotton blend.  They are more casual and add a great deal of texture to the space.
Remember that you don't you have to make major changes in order to get a new feel to your space.  Change the pillows, change the window treatments, mix up your accessories or add a new rug.  You don't have to do all of them at once, just choose one or two and go for it.