I hope you've all had a great week.  Things are getting really exciting for me as my HGTV show gets closer to airing.     Next week will be a whirlwind, but it's nice to get to the final part of this journey.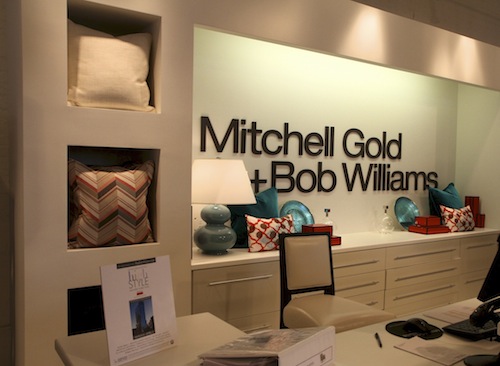 Today, however, it's all about Mitchell Gold Bob Williams.  I was invited to a designer luncheon last week to view their new spring collections.  As always, I was incredibly impressed with MGBW's commitment to great design and high quality.  Here are a few pictures that I took of their fabulous showroom.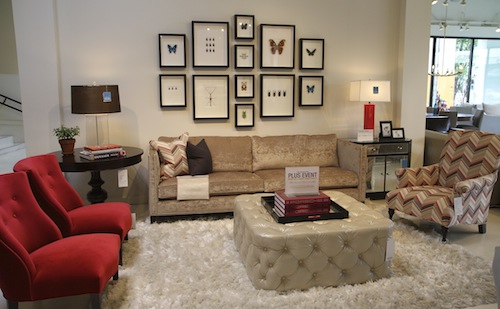 The use of raspberry and the fabulous metallic ottoman made this collection my favorite.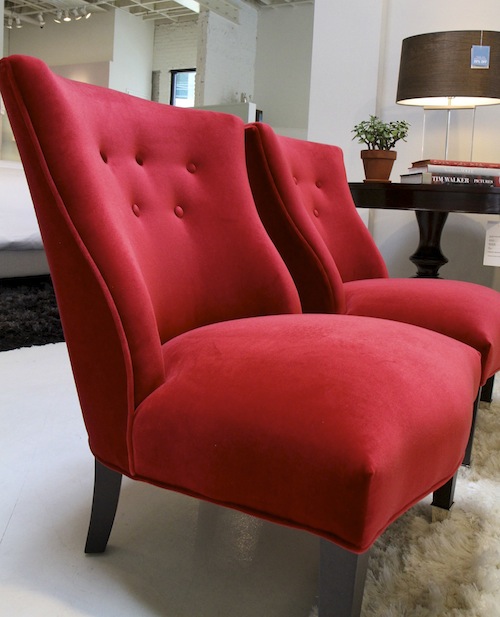 I could find so many uses for these chairs.  Right now I have them in mind for a client's music room.  Picture creamy white built in bookcases, an ebony black piano and these gorgeous velvet chairs.  Perfect!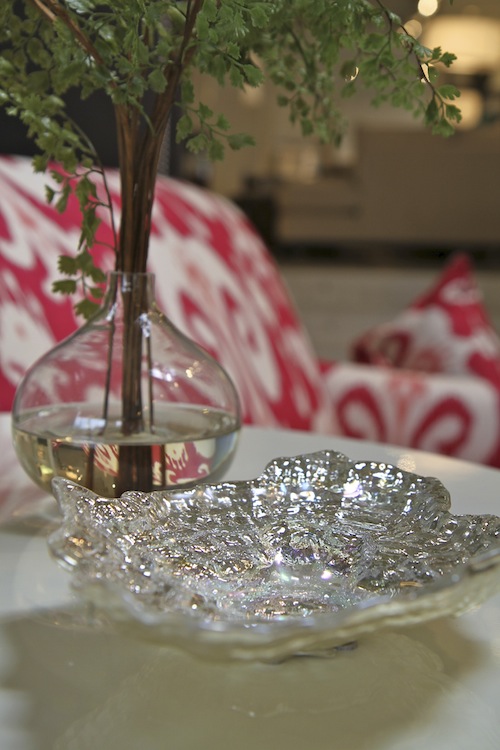 Love the sparkle.  I think every space needs a touch of it.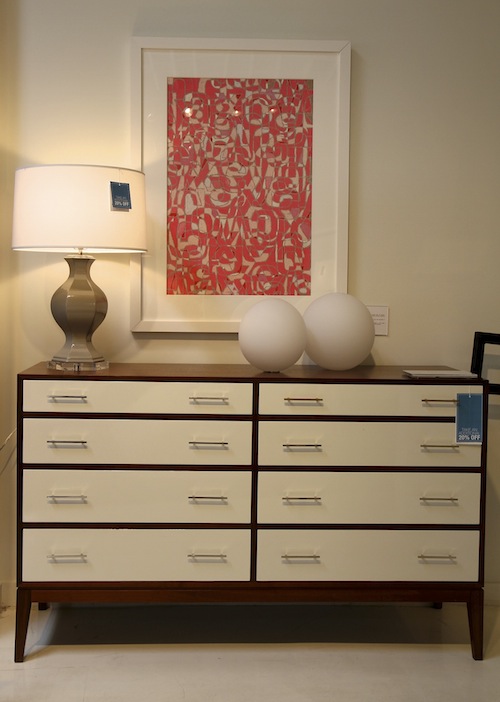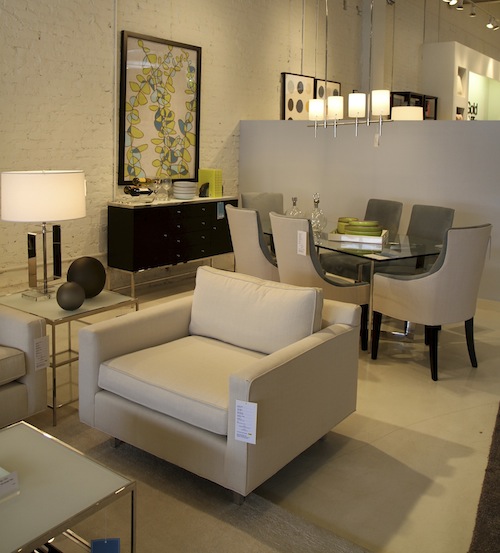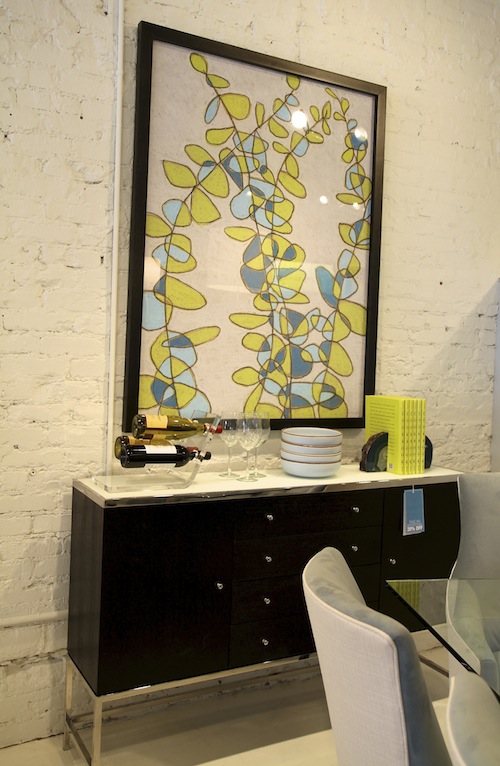 The blue green palette was also very eye catching.  The artwork alone is well worth a trip to MGBW.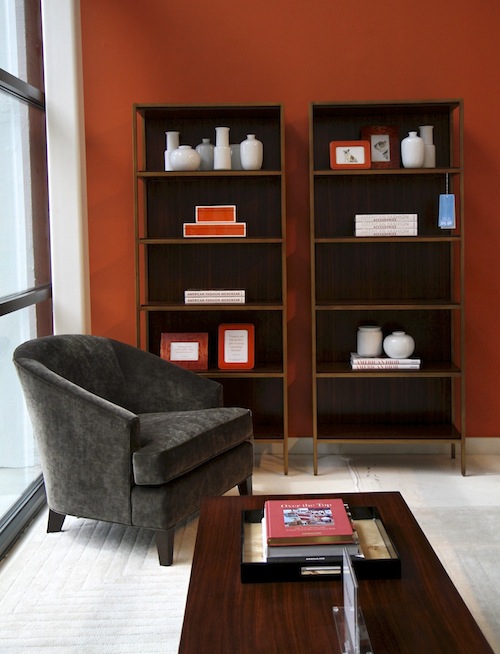 Of course, I couldn't miss a space with an orange accent wall.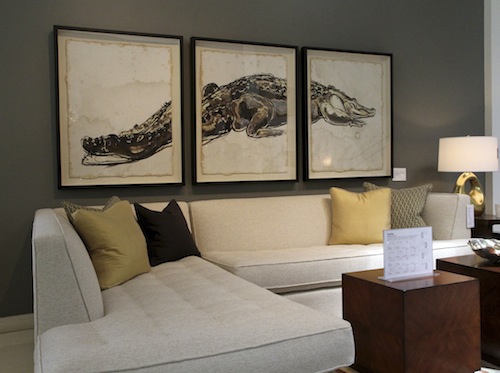 Can't you see this in a chic man cave?  The alligator is incredibly striking.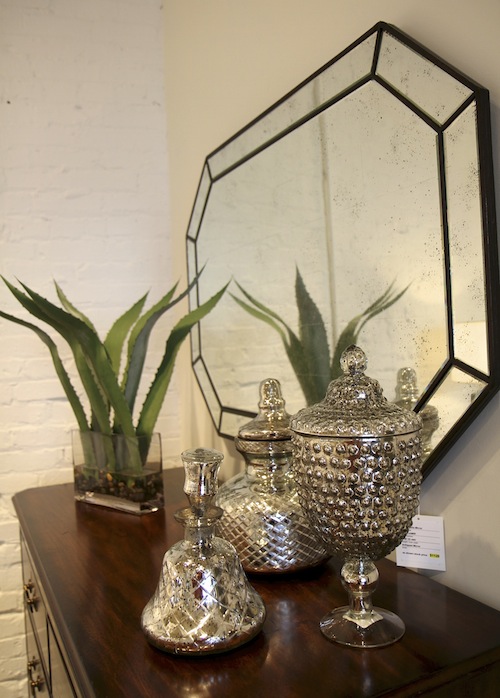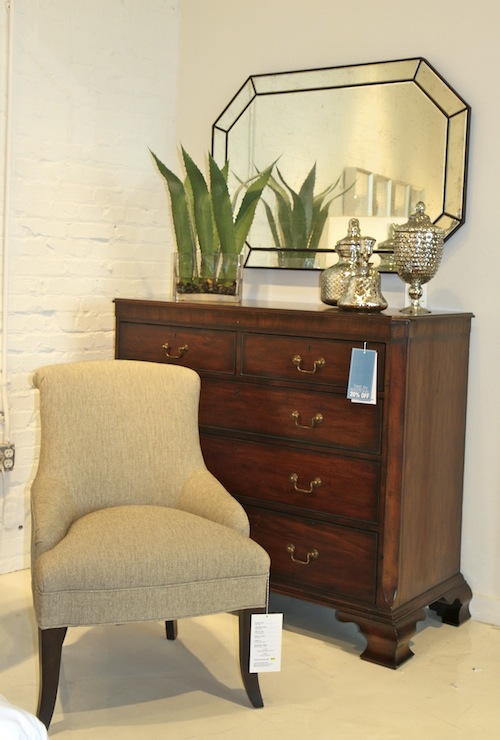 And just in case you thought MGBW was all about modern looks, here's their traditional take on a beautiful dresser.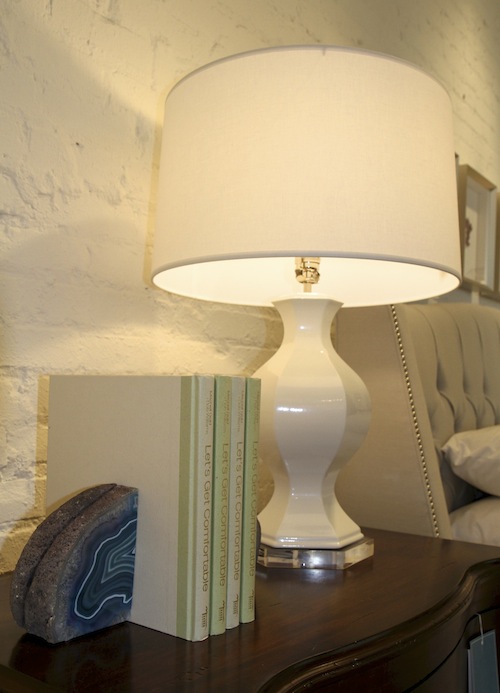 Last, but not least,  the piece I couldn't leave the showroom without.  This beautiful white lamp now resides in my family room.  I have a post planned soon with all the changes that I've made to update that space.  This lamp added the modern traditional look that I love in my home. Be sure to visit MGBW, they're showroom is gorgeous and well worth the trip.  If you don't have a showroom near you, check out their online shop.
Have a wonderful weekend!