Hi all,
How are you?  I have so enjoyed my blogging break, but it's also nice to be back with you today.  And, boy, do I have some fabulous finds this week!  I spent last weekend in Nashville with my family.  It was great to get away and do some shopping that wasn't work related.
Let's start with a wonderful surprise I discovered from Anthropologie.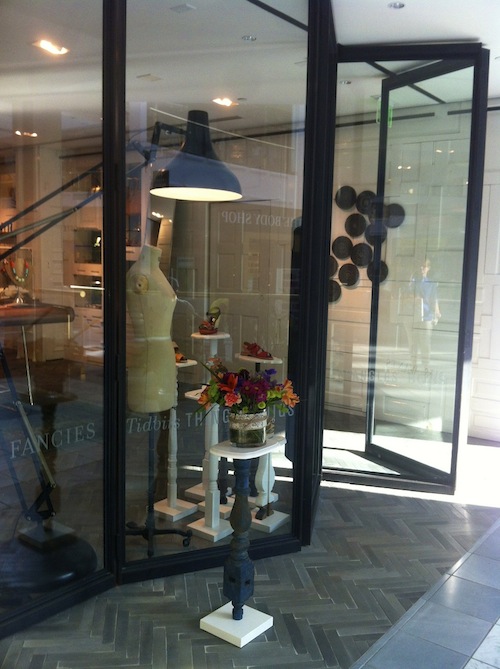 Can you guess?  This is Anthro's new concept store.  There are only 2 in the US so far and I would love to see one here in Atlanta!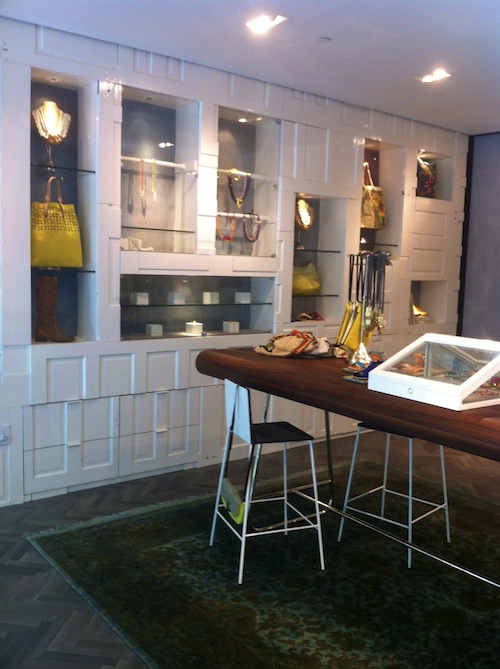 Don't you love it?  It's tiny by regular Anthro standards, but it only features accessories and shoes.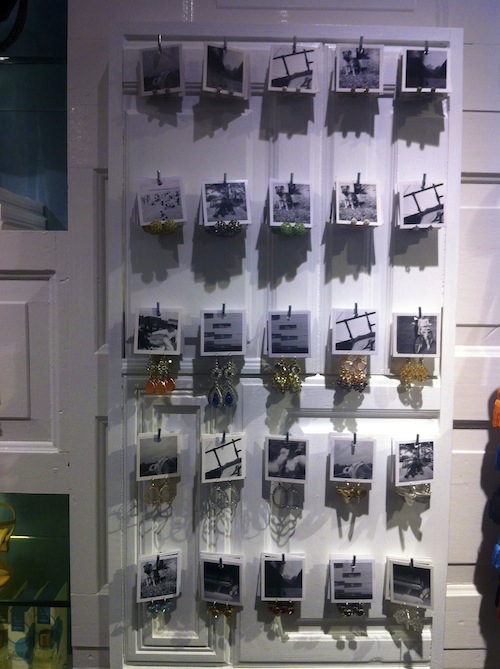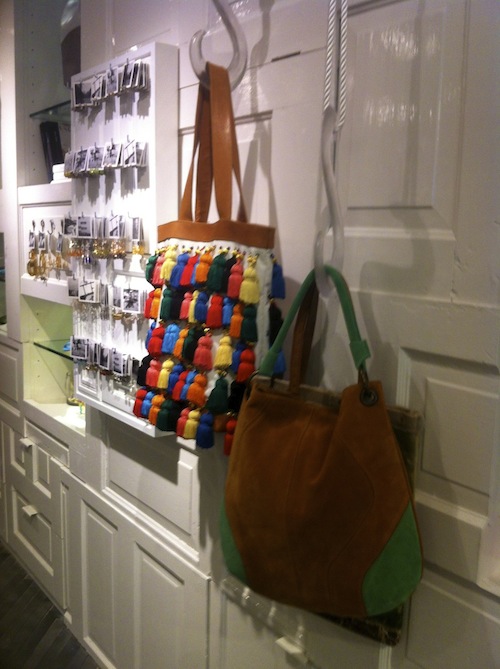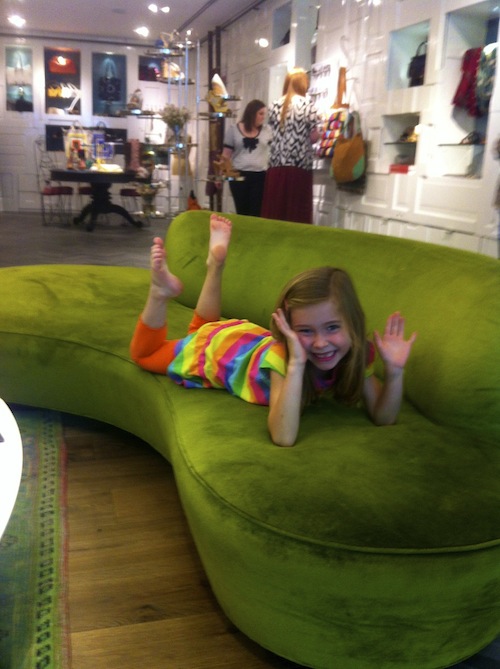 Of course, it wouldn't be an Anthro store without a green apple vintage settee.  Don't you love my model?  Not sure where her shoes went…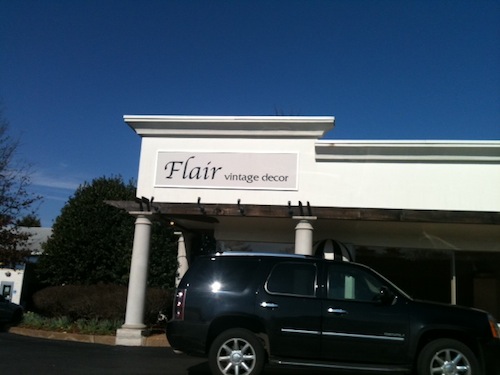 Now, on to Flair Vintage Decor.  This is a brand new shop on the West side of Nashville opened by my friend and fellow blogger, Caroline from A Flair for Vintage Decor.  Caroline's sense of style is just wonderful.  She takes vintage finds, has them professionally painted white and resells them along with fabulous accessories in her little shop.  Take a look at some of her latest finds.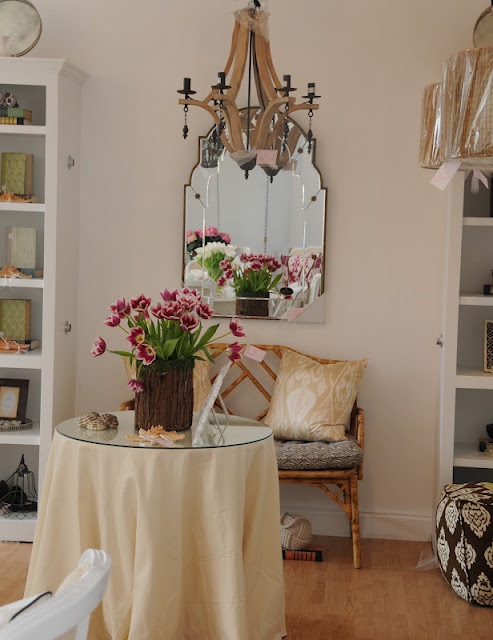 I really wanted this bamboo bench, but, unfortunately for me, there was a hold ticket on it.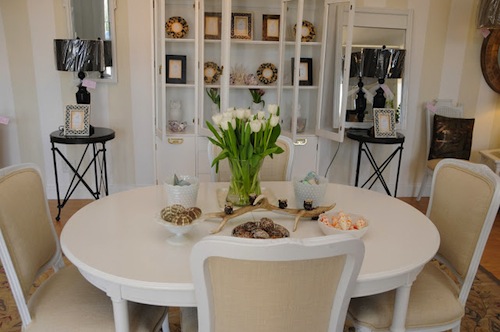 The stripes on the back wall of the shop add the perfect amount of texture to the neutral tones.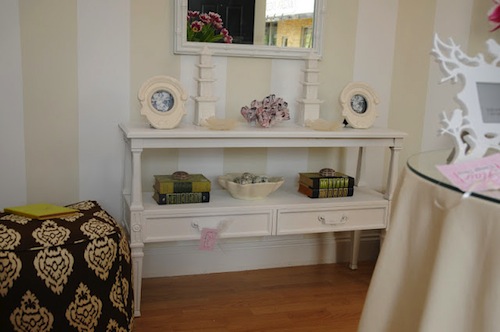 This console could be used in so many places, think entry hall, dining room or behind a sofa.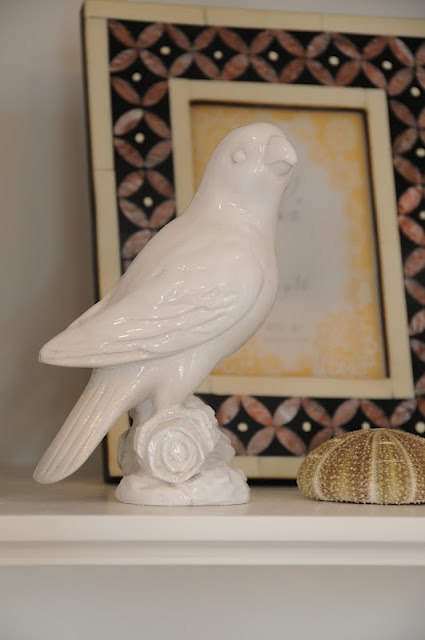 Caroline has some beautifully subtle accessories.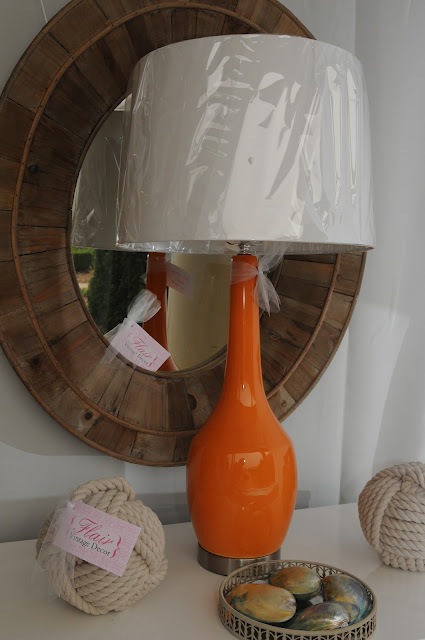 What a wonderful pop of color.  Of course, it doesn't hurt that it's my favorite shade of tangerine!
After visiting with Caroline, she sent me down the street to Holly's lovely boutique.  I thought I'd treat you to a few gorgeous outfits and accessories to finish off the Nashville edition of my weekly finds.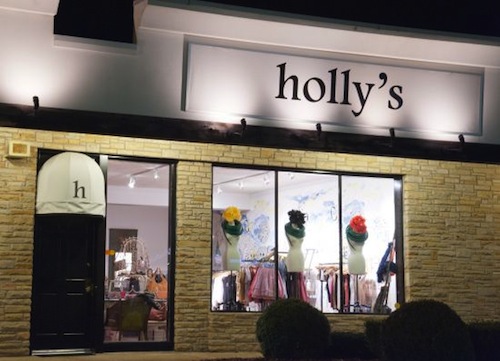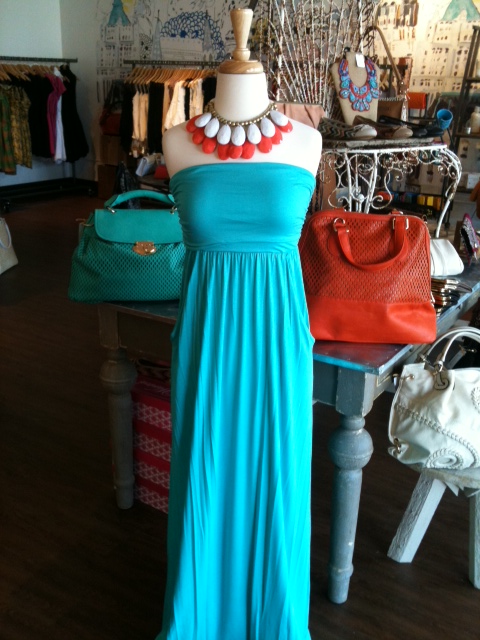 I can just picture myself on a beach somewhere in this outfit.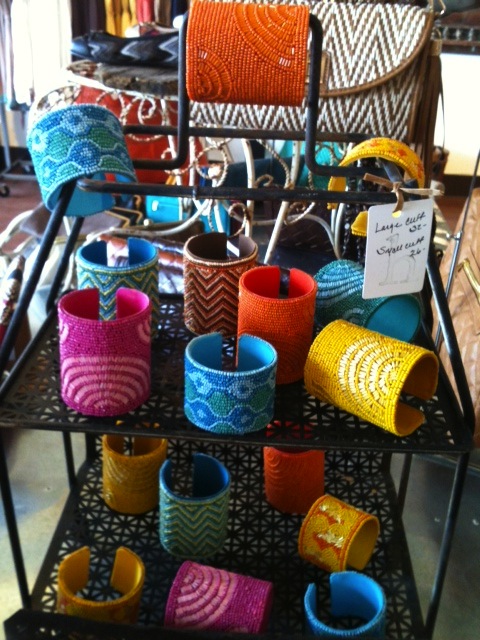 Holly has a wonderful selection of jewelry and handbags.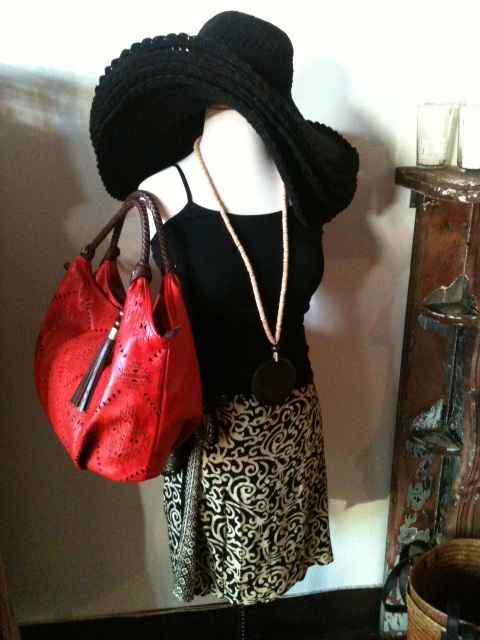 Fun red bag!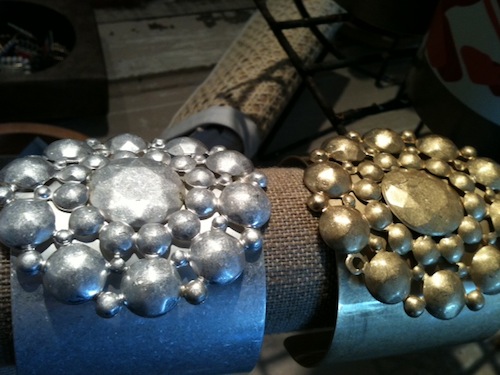 These bracelets would go with everything.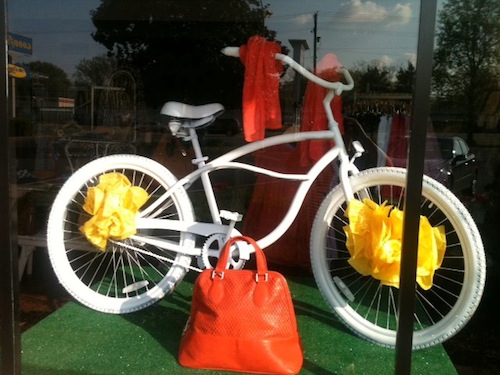 I loved this white bike in the window of Holly's shop.  Welcome spring!  Holly has a fabulous promo that's running through the weekend on two of her most popular blouses. A great price and free shipping.  She's retiring them to make room for other things.  Check it out here.
Be sure and visit Flair and Holly's the next time your in Nashville.  Both shops are on my must visit list whenever I'm there.  For those of you who can't make it to Nashville, Holly is opening a new online shop soon.  I'll keep you posted!
Take care and have a great weekend!  I've got big HGTV news on Monday!