Hi all,
Today I like for you to meet Suzy from Saved by Suzy.  I'm sure that many of you know her already, but I just found her blog this week when she popped over to visit mine.  That's the absolute best thing about blogging.  All of the wonderful people that you meet.  If your on the fence about starting a blog, take the leap.  It's the best thing I've ever done.
Now, on to Suzy and the transformation of her daughter's room.  This one is near and dear to me, since my oldest and I are working on this very project as well.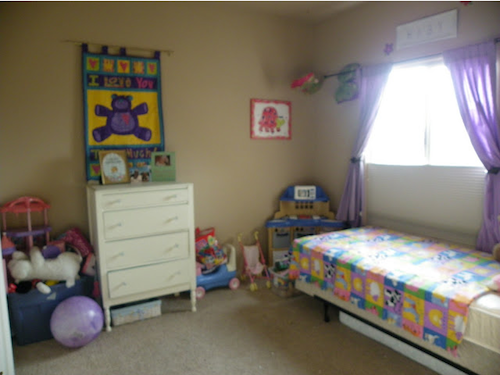 Here's the before…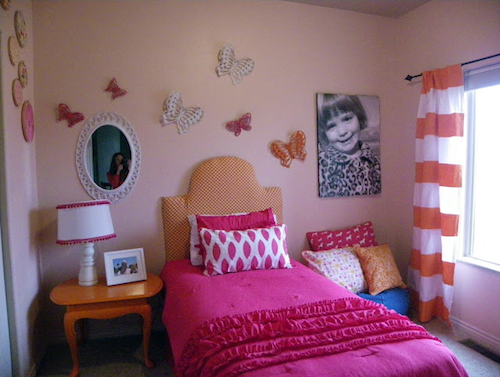 And the after.  I love the colors that Suzy chose.  The orange and pink are so playful, yet just grown up enough.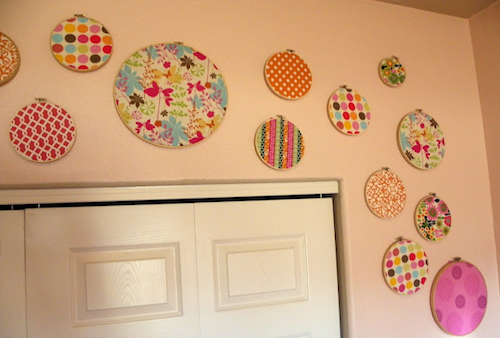 My favorite part of the room are the fabric swatches that Suzy framed in embroidery hoops.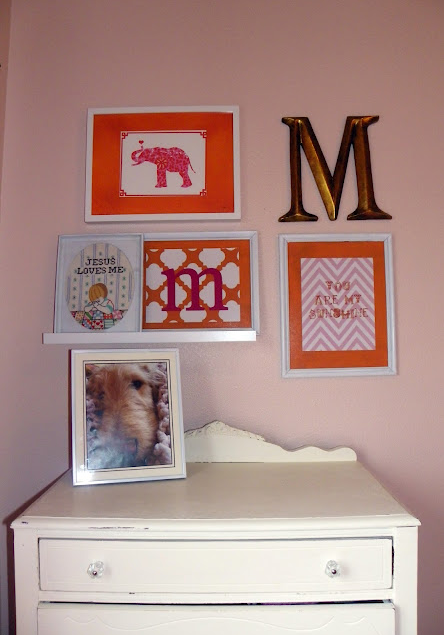 Suzy chose things that were special to her and her daughter for this sweet gallery wall.  The Jesus Loves Me piece was embroidered by Suzy's mom when she was a baby.  It hung in her room as well.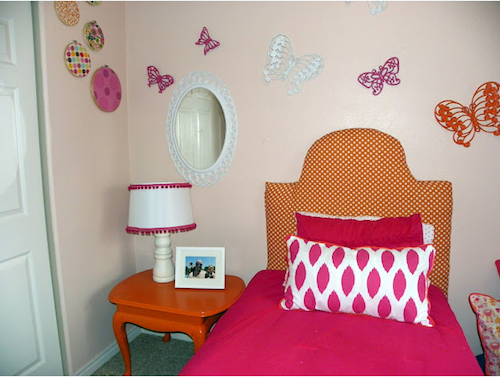 Another look at the bed and that cute orange side table.  Suzy made almost everything in this space and she links to all of her tutorials here.  Be sure to head over and check out even more pics of this adorable little girl's room.
Thanks Suzy for letting me share your daughter's space today!