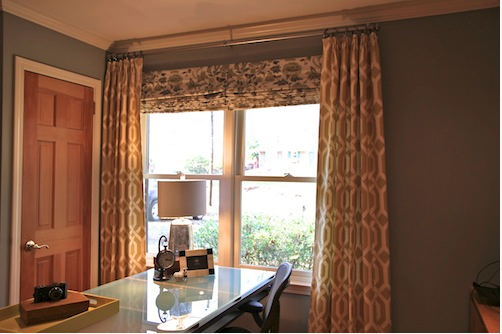 Remember this office project from a few weeks back?  I love how the window treatments turned out.  They made a huge difference in the feel of the space.  They helped to soften all of the hard lines.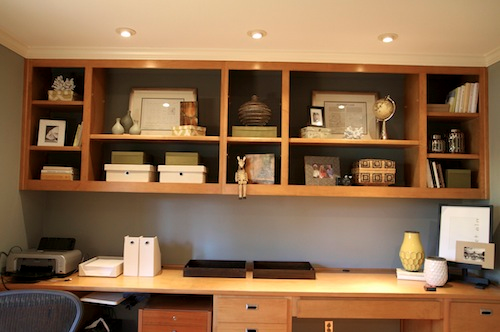 Here's the adjacent wall.  I wanted to add more color here, so I decided to cover several boxes with the leftover fabric from the window treatments.  This is such an easy and inexpensive project.  Plus, it's a great way to use all of that leftover fabric we all have laying around!  Here's how I did it.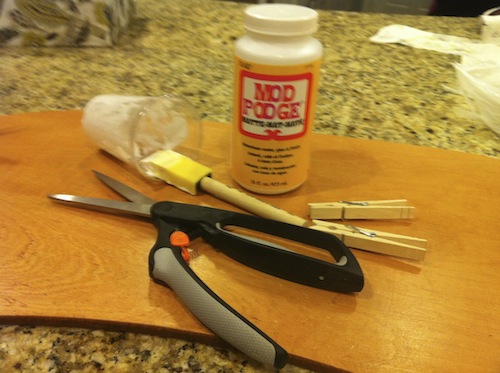 Here are my supplies.  Sorry for the blurry pic!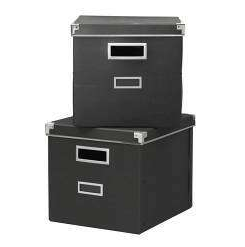 1) Find your box.  You don't have to go out and buy new photo boxes like these.  Use whatever you have.  Shoe boxes work great, too.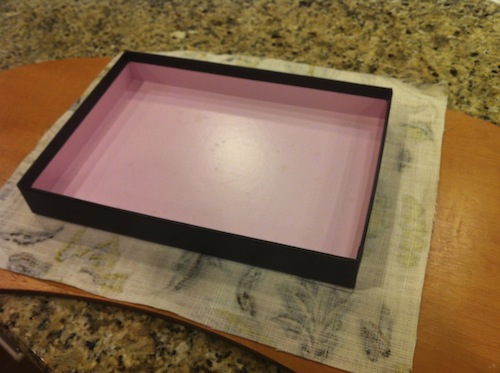 2)  Measure enough fabric to cover your box and cut.  Remember, if you are covering more than one box, write down your measurements so that you don't have to repeat this step.  (I'm using the top for this tutorial, but the instructions are the same for the top and bottom of the box.)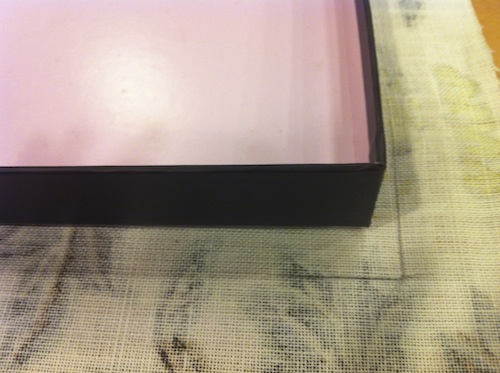 3)  Once you have cut the fabric, mark the location of the box, so that you can easily set it down once the adhesive is applied.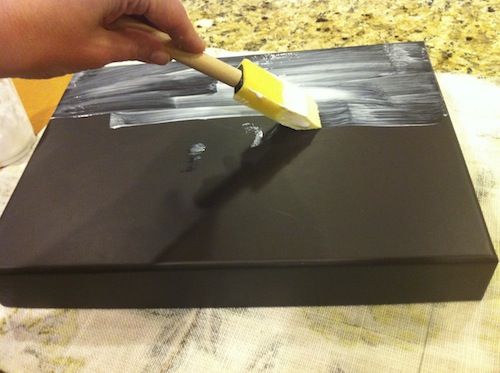 4)  Apply your adhesive.  I used Modge Podge.  I have used spray adhesive before, but found it much more difficult to use.  The only thing to remember with the Modge Podge is don't use too much.  It will seep through the fabric.  Really not a big deal, but it makes more of a mess when that happens.  Once you've applied the Modge Podge, position the box on your pre marked lines.  Press down firmly.
5)  Apply Modge Podge to long side and the the inside lip of box.  Press fabric in place.  You may have to hold it for a few seconds to fully adhere.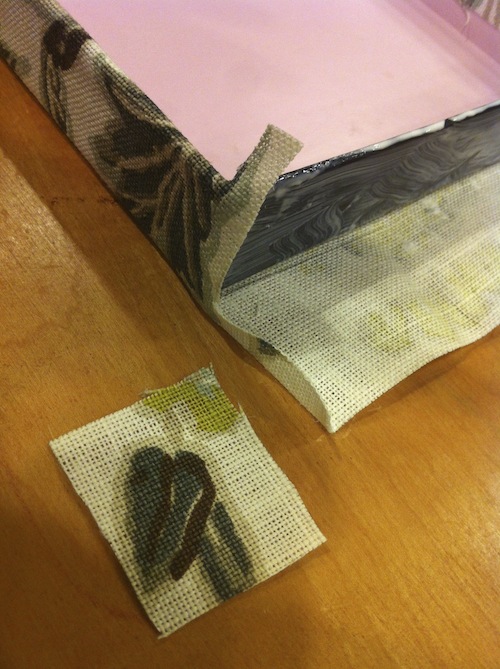 6)  Snip the corner of the fabric to make your long end lay down smoothly.  You can see in the photo with step 5 that there is a lot of fabric left on the end.  Your box will look better if you remove some of this fabric.  I cut a rectangular piece off before folding up the ends.  Once this is done, just fold up the ends like you would if you are wrapping a gift.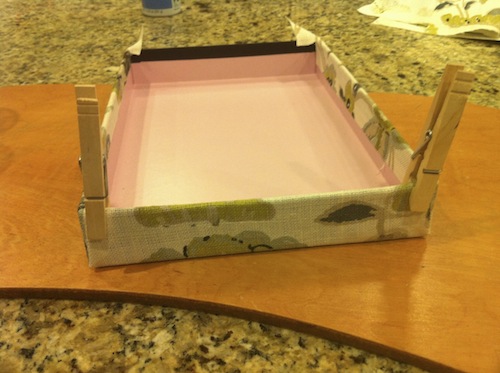 7)  Once you've folded the ends, add a couple of clothes pins.  This is the thickest part of your fabric and it needs to be as flat as possible for the box to close.  Once the Modge Podge has dried, remove.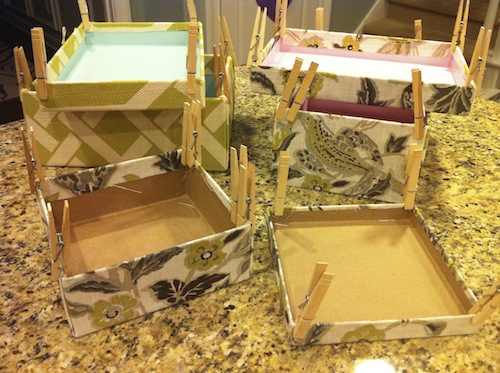 Here are all of my boxes once I finished putting them together.  My youngest said it looked like a clothespin forest!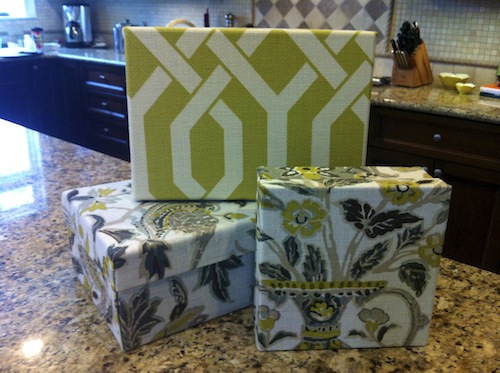 Here they are put together, sans clothespins.  Much better, I think.  What do you think?  What project did you complete this weekend?  I also reupholstered a footstool for this same project.  I'll post that tutorial soon!
And, of course, I didn't forget about the giveaway winner!  Thank you all so much for your kind words.  I am doing my best to respond to all of your comments, but it has been really hard.  Please know that you all mean the world to me and I'm so happy that this blog gives you so much inspiration.
The winner is….
Lexi!
Here's Lexi's comment:  "Congrats on your anniversary, your blog is so much fun! I adore Mrs. Howard and I think she is so special. That watercolor is to die for, I only wished I lived close enough to see her artwork in person. Cheers to another year of great blogging!"
(I'll send you an email today, Lexi.  Congratulations!!!)
A few of you had commented on Maureen Engle's beautiful artwork.  You can find more of her work here.
I hope you all have a wonderful day!
I'm linking up here today.
Between Naps on the Porch, DIY Home Sweet Home, How to Nest for Less, Mad Skills, Newlyweds on a Budget, DIY by Design and Wow us Wednesdays.