How has your week been friends?  It's been a good one for me and I'm looking forward to the weekend.  Let's take a look at what I found this week.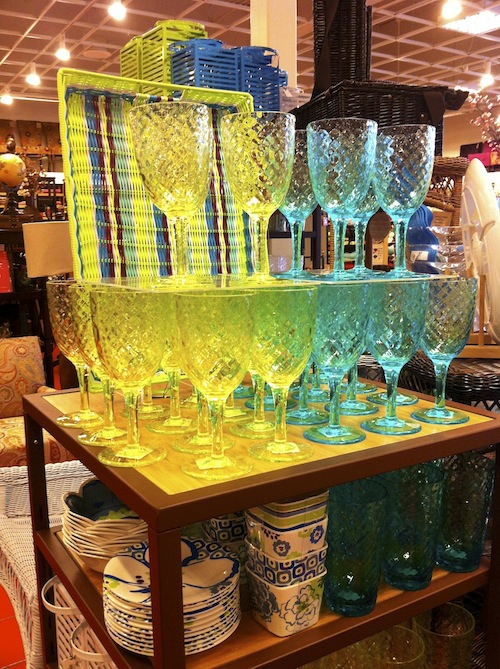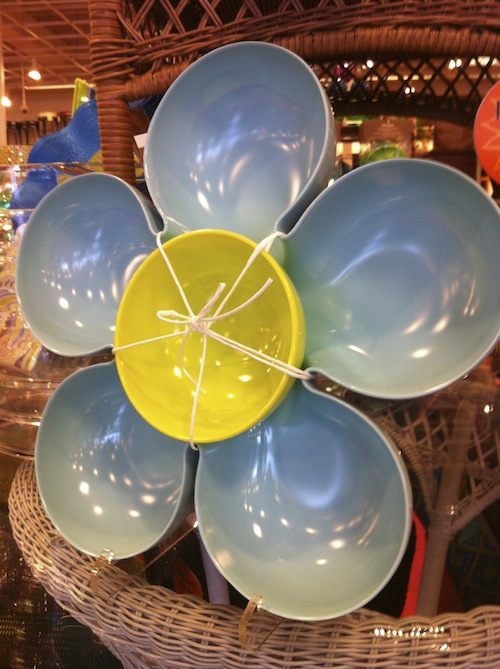 Have you noticed all the blue and green color palettes out there for spring?  These cute tabletop options are from Pier One.  Good look, good price.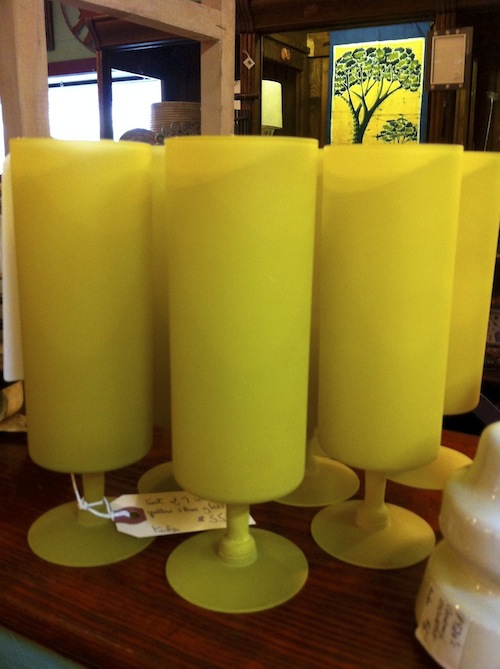 These lovelies and the next few pics are from Kudzu Antiques.  This is another must see here in the Atlanta area.  I'm still kicking myself for not going ahead and getting these glasses.  Can't you imagine a sipping a cool drink from one of these at a summer party?  Add in a bit of turquoise and you have a beautiful summer palette.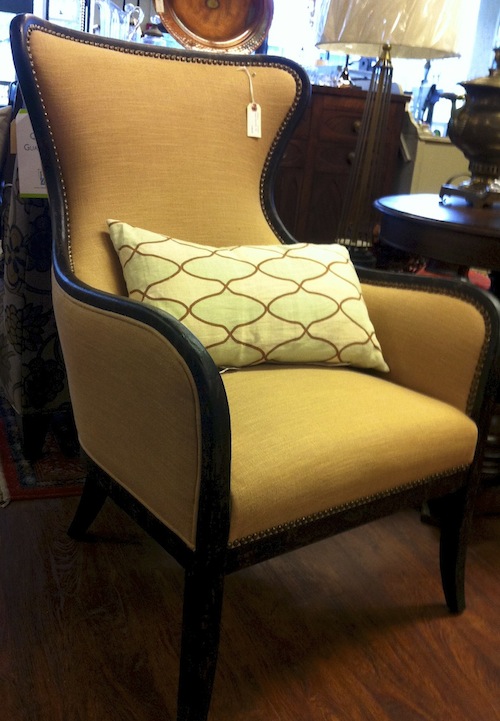 These chairs are also from Kudzu.  They actually have pretty good prices on new case goods (sofas and chairs) as well as antiques.  You pick the style and fabric and they will order it for you.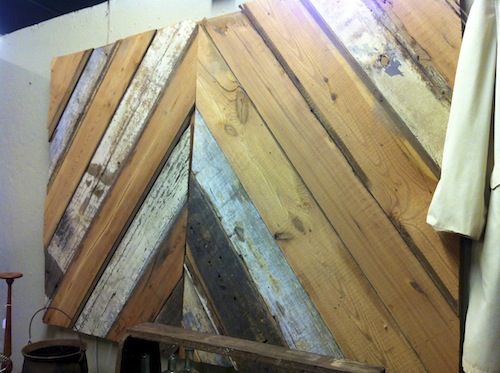 I know, I know you've seen a ton of palette type wall hangings, but I love this chevron look for a headboard.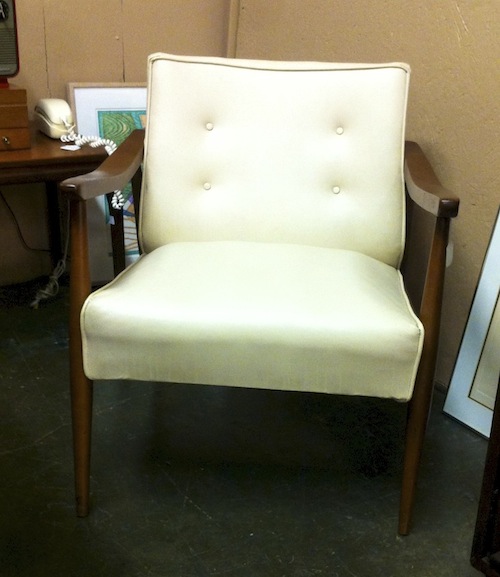 This chair was beautiful as is, no work necessary.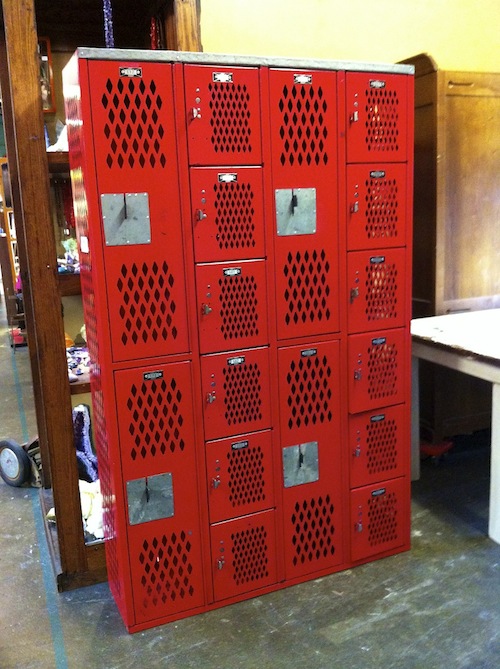 I'd love to use these in a  kid's room, basement or laundry room.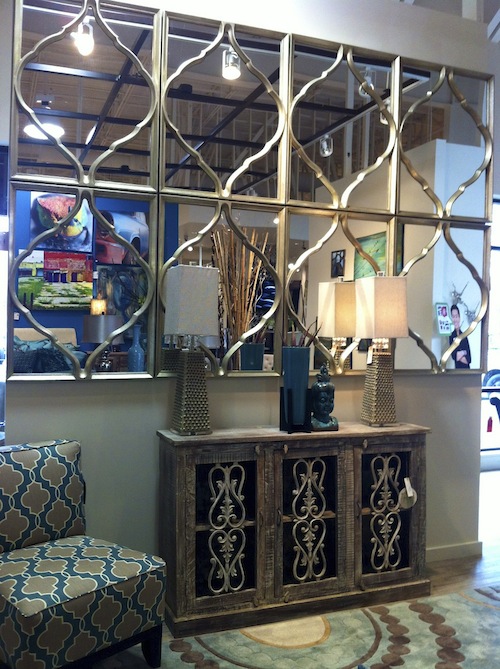 Now, let's move on to I.O. Metro.  I'll be honest in saying that I've not always been impressed with their selection.  They are sometimes a bit trendy for my taste.  I was, however, pleasantly surprised when I went in this week.  Can't you just see these mirrors used as a headboard or covering an accent wall?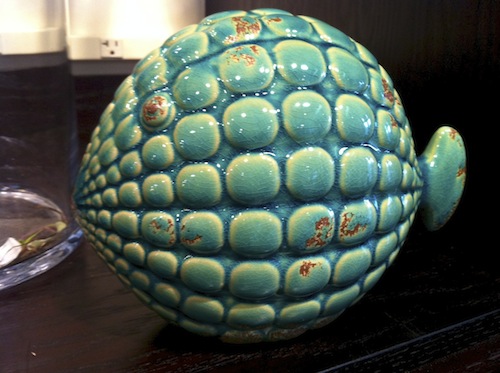 Love this little guy and the nice pop of color for a bookshelf or tabletop.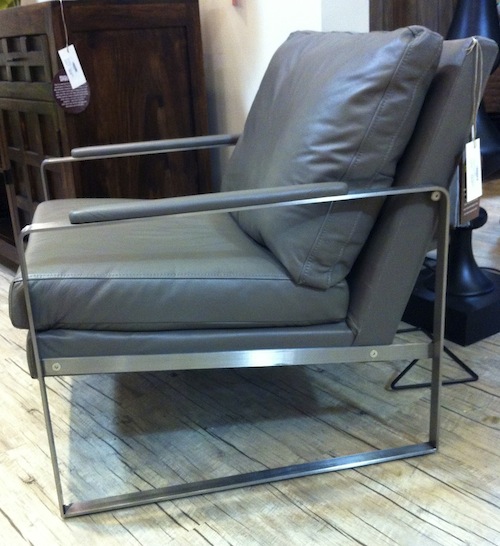 I was not expecting this chair from I.O. Metro.  It was so comfortable.  I'd love to use something like this in our front room.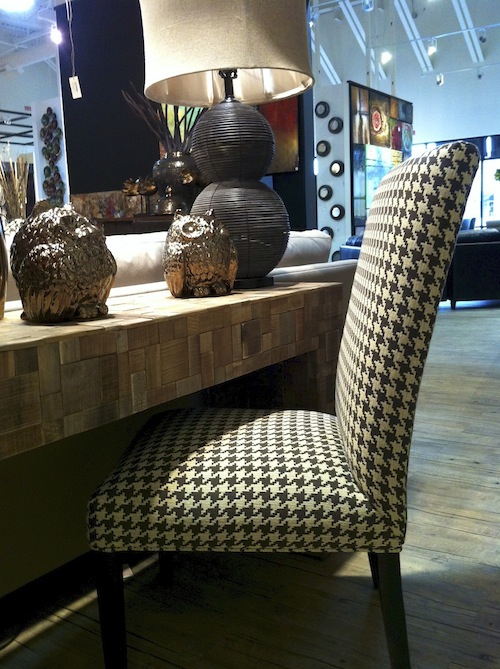 What great texture you get from the individual pieces of wood that make up this table.  It could be a great desk, especially with the oversized houndstooth fabric covered chair.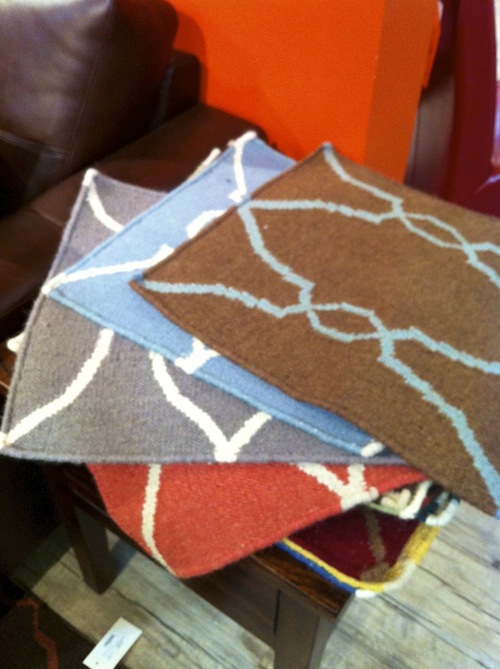 Nice wool rug swatches.  Great prices.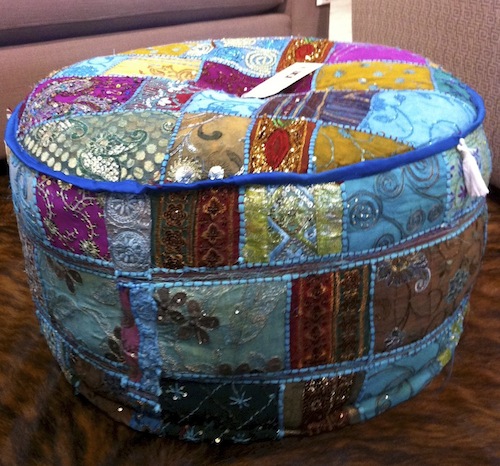 Another trend I'm seeing lately.  Do you remember when this look was popular in the 80's?  Cute for my oldest's room, though.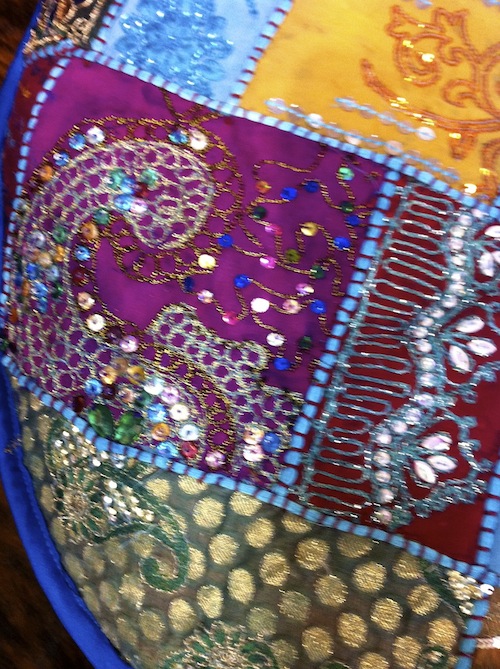 Blurry closeup, but you get he idea.  It's full of sparkles as my youngest said!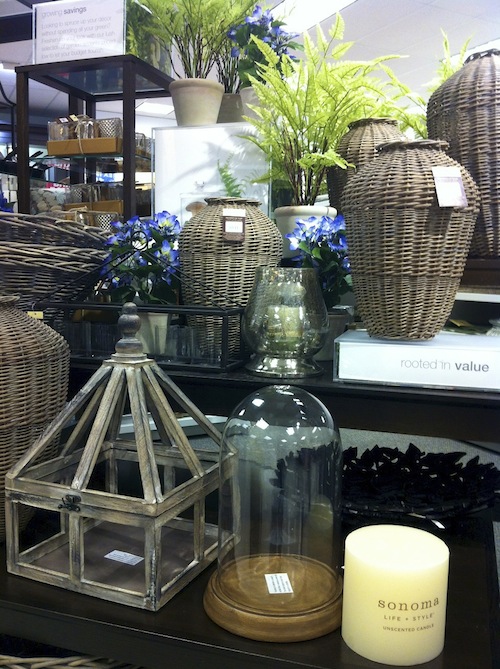 Where do you think I was when I took this last photo?  Pottery Barn? Nope, believe or not, I was in Kohl's.  Pretty impressive and if I remember correctly it was all 50% off.
Well, that's the goods for this week.  I'd love to see your finds.  If you'd like to share, I'll pick a couple of things and feature them on my "What I found this week" post next Friday.
I hope you all have a wonderful weekend.  Eric and I are off to dk Gallery tonight to see the works of Holly Irwin and Susan Freda.  I can't wait to meet them both and have a nice quiet evening with my wonderful husband.
Take care!