Hi all, it's that time again.  But, before I get to my fabulous Scott's finds, it was an exciting day around the May household yesterday.  My Nashville loft project was featured on West Elm's Front and Main blog!  You can read it here.  I loved working on that project and I couldn't have done it without all of the amazing things from West Elm.  It's definitely one of my must shops!
Okay, onto Scott's!  There was so much beautiful artwork  this month.  Here are just a few of the many that I saw.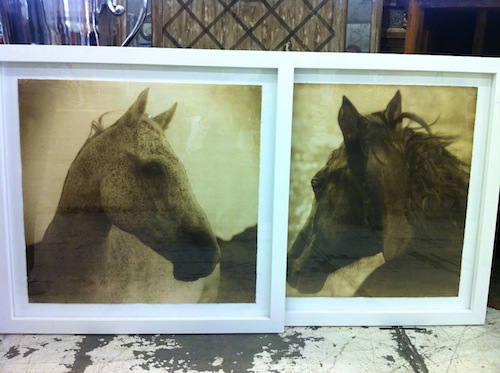 These horses were my favorite.  It's hard for me to describe what I love so much about them.  They just move me in some way.  I wanted to get closer to them and touch the images.  If they're there next month, I may have to have them.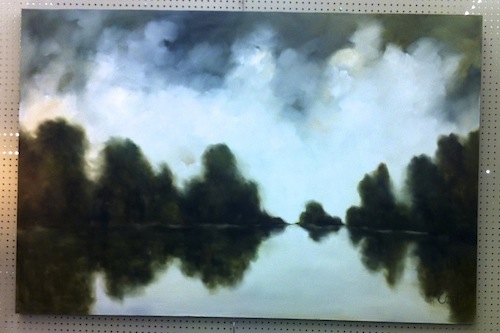 This piece is by artist Andrea Costa.  I purchased another piece last week from Andrea for a client.  I can't wait to show you what it looks like in her home.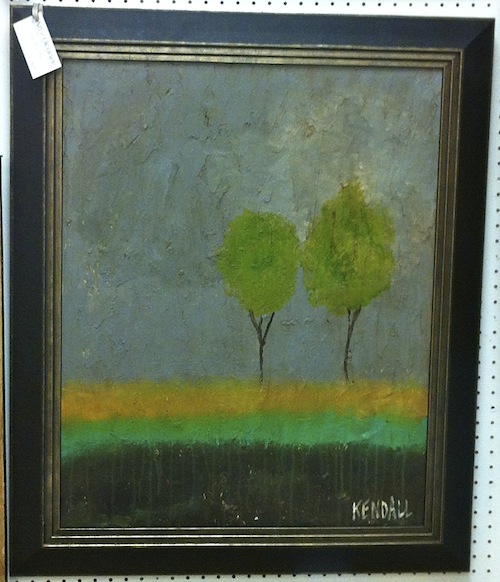 This piece is by Kendall Boggs.  It's kind of moody and that's what I like about it.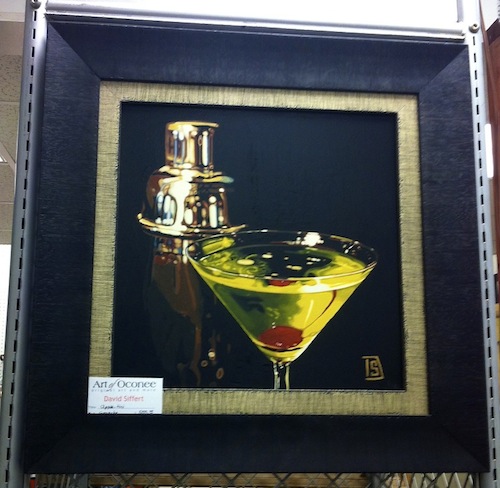 It was hard for me to believe these were paintings.  What amazing talent!  Can't you see these over a bar, perhaps in a basement?  The artist is David Siffert.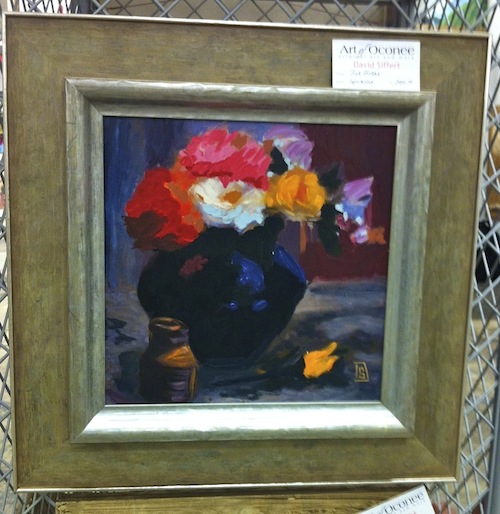 Obviously, very different than the drink paintings, but still the same artist.  I love this one just as much.
Gotta love this sweet puppy.  The artist, Bill Harrison will paint your sweet canine as well!  All he needs is a photo.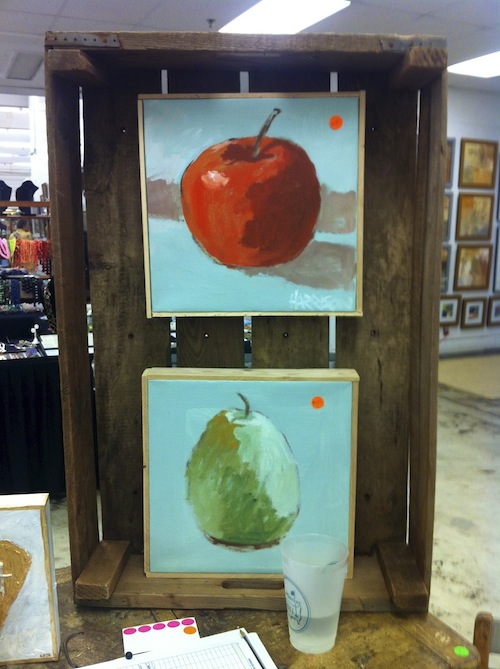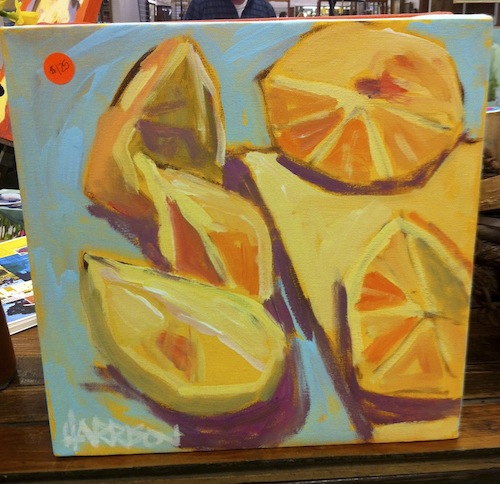 The fruit makes me wish for summer.  These pieces are by Bill Harrison as well.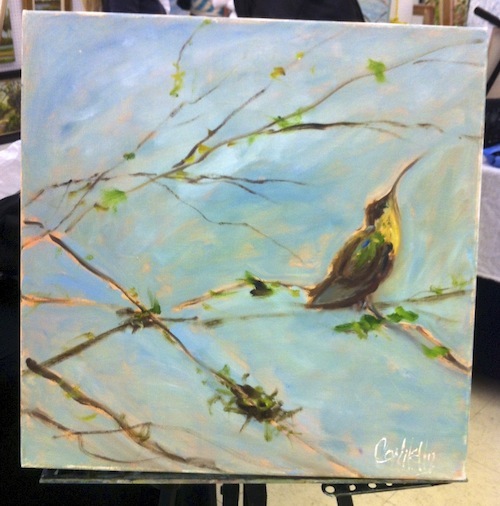 Cheryl Connelly sets up her beautiful booth at Scott's each month and each month her pieces are more beautiful than the last.  The light she has created in this piece is magical.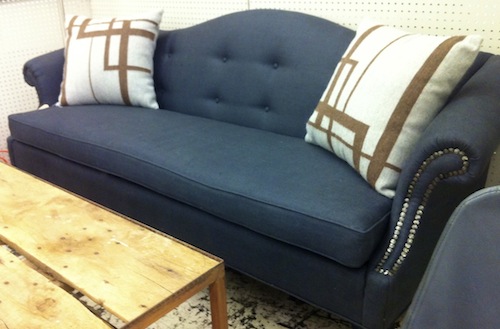 Can't you see my favorite horses above this great sofa!
My favorite part.  These flat, distressed nailheads give this traditional sofa an updated feel.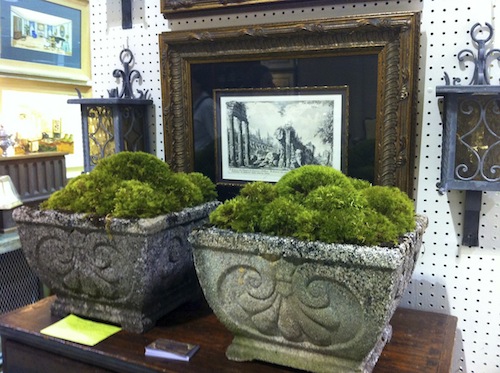 I'm still loving the moss filled containers I see everywhere.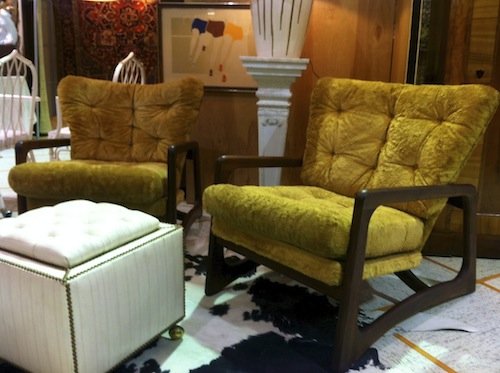 The owner of these amazing chairs gave Heidi and I a quick background on the designer, Adrian Pearsall.  Fascinating story.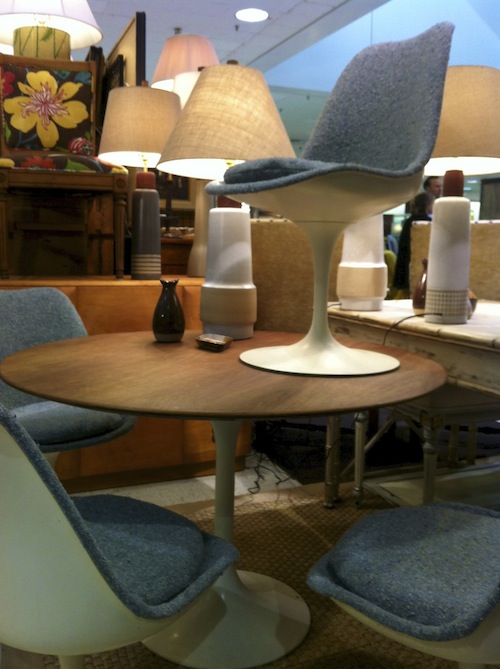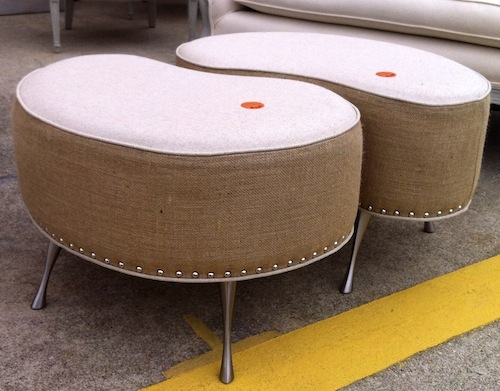 How cute are these?  I'm sure they were sold as soon as they put them out.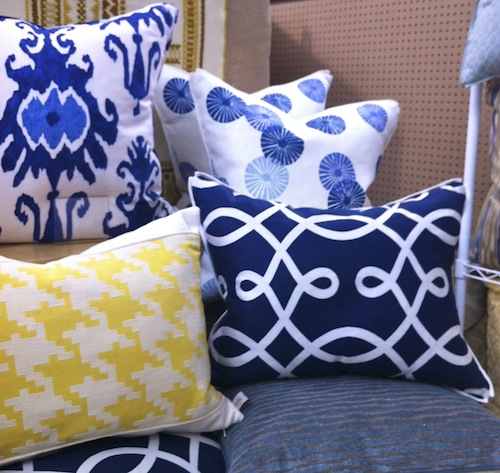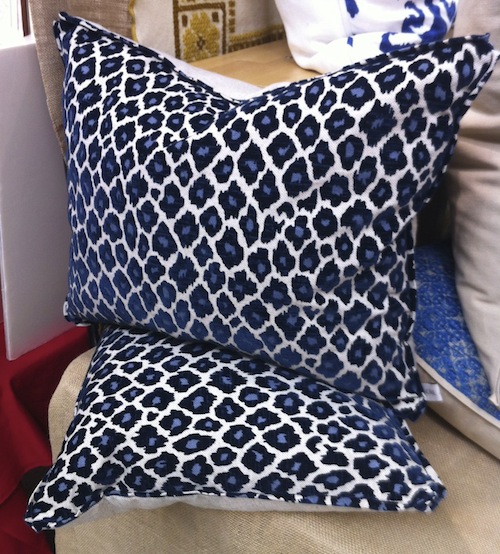 Still really loving navy.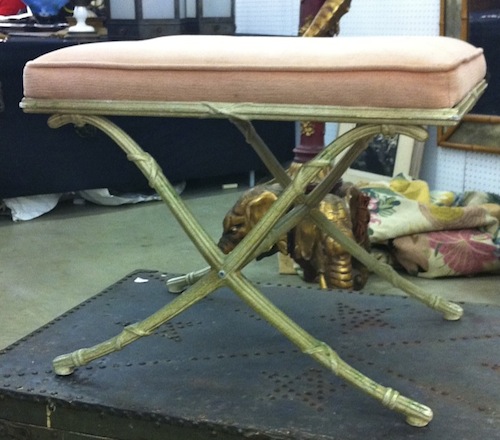 This is the other piece that I wish I had gotten.  There were two of them.  With a new upholstered seat, I could see them at the foot of my bed.
So, what do you think?  Wanna come with me next month?