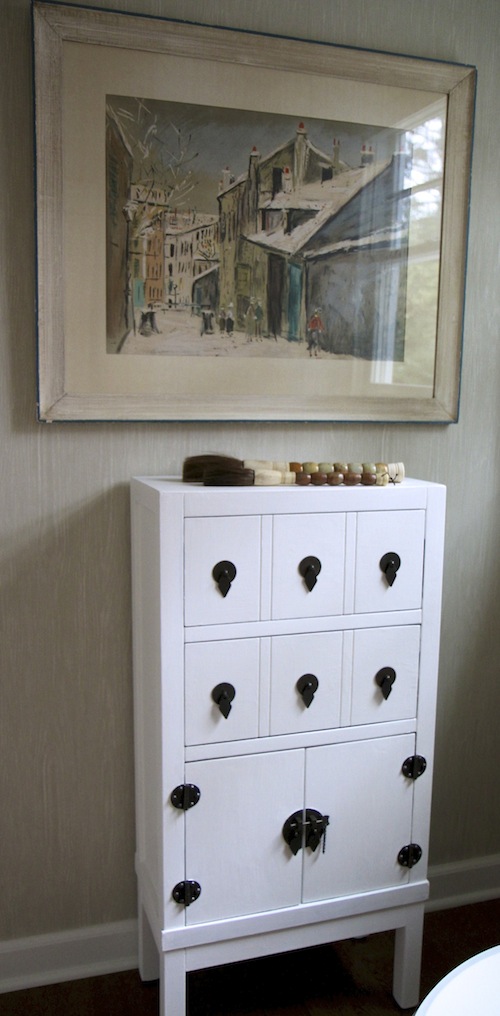 I did it!  I finished my first chalk paint project.  It has definitely been a learning experience.  I thought 2 coats of paint would be enough, but it turns out that I needed 3.  Why?  The finish that I started with was really dark and I assume that is why it took more coats.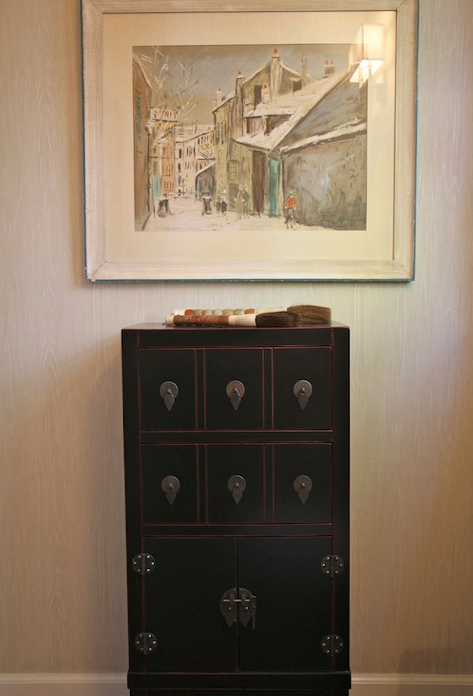 Here's the original piece.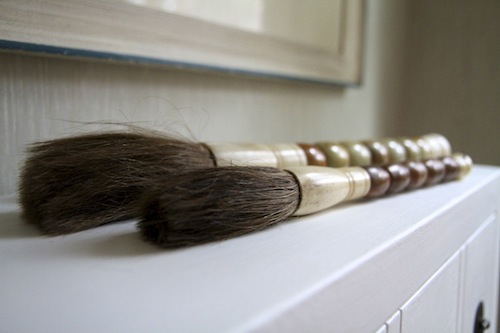 I'm still trying to decide whether or not to slightly distress the edges.  I'm going to live with it for a few days and see how I feel about it.  What do you think?   To distress or not to distress?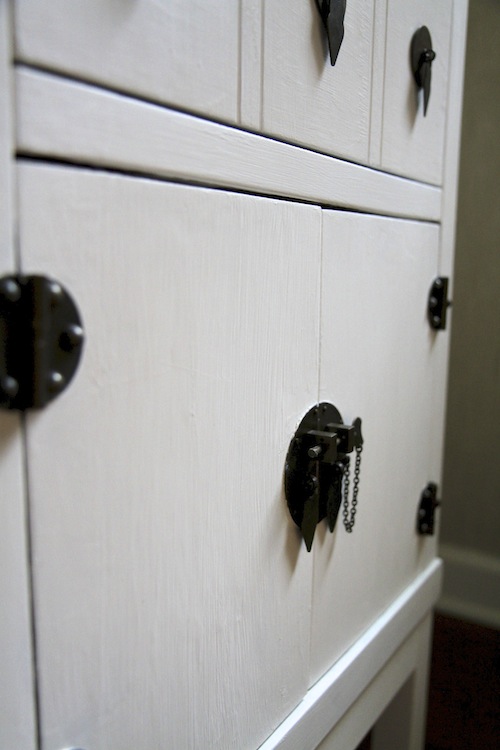 You can see some brush strokes here.  This hardware was difficult to paint around even when it was taped off.  Do you have a hint for painting around hardware?  I'd love for you to share.
What do you think?  Have you painted with chalk paint?  Did you like it?  What's your favorite DIY painting project?
This piece of furniture has kickstarted my half bath into high gear.  My goal is to finish each room in my house over the next year.  You know how you always have a few things to do here and there.  Well, as a designer, it seems that I'm always working on other people's projects and not my own.  No more.  This project has given me major motivation.  On to the fabric choice for the roman blind.  And here's a sneak peek of  a piece of wall decor that I bought at Scott's last week.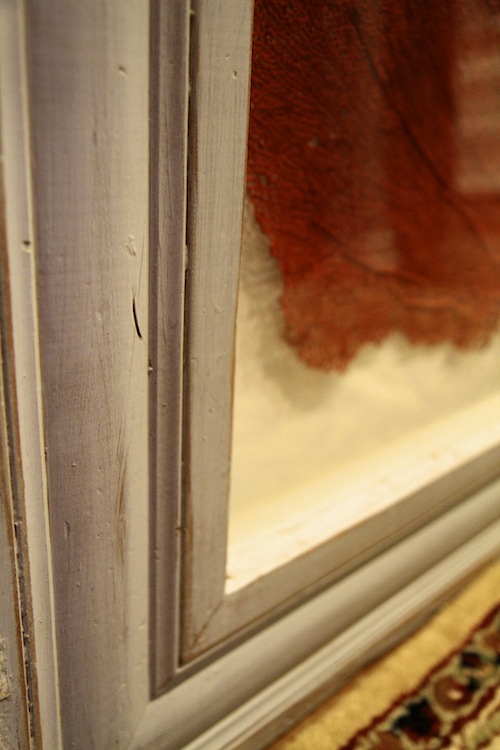 Can you guess what it is?  Stay tuned!
I'm linking up to Domestically Speaking, How to Nest for Less and Miss Mustard Seed today!