This is my new cabinet.  I like, but I want it to be white.  The vibe for my half bath is serene and relaxing.  The black feels too harsh.  The painting will be moved somewhere else and a new piece that I hope to pick up at Scott's this weekend will take it's place.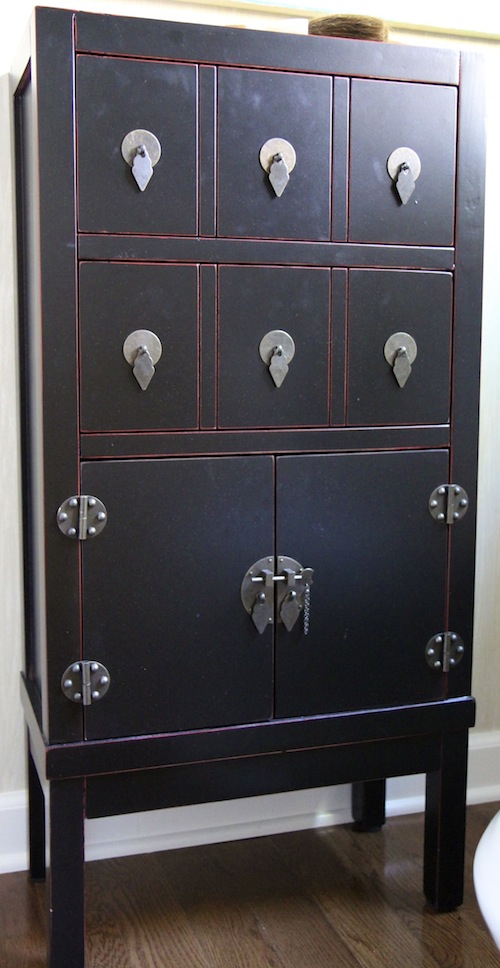 You can see that it really is a nice finish with rubbed red accents.  After considering the best way to paint the cabinet, I settled on this.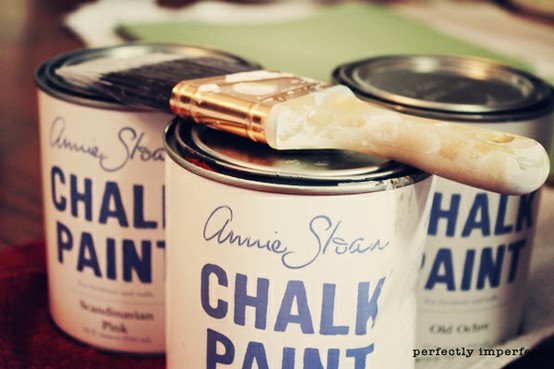 Annie Sloan's chalk paint.  Yes, I know you've heard all about it and most of you have probably used it, but I'm a novice.  See, I'm not that great of a DIY'er.  What's that, you say?  How can I write this blog and talk about the things that I do and not DIY?  I have good intentions.  I have plans.  I even buy supplies, but I never quite seem to get them done.  Why?  I'm not quite sure.  Maybe I'm afraid of messing up?
But no more.  I AM painting this cabinet.  Not next month, not next week, but now.  I'm committing right now to showing you my finished cabinet on Monday's post.  Wish me luck!