These two catalogs came in the mail last week.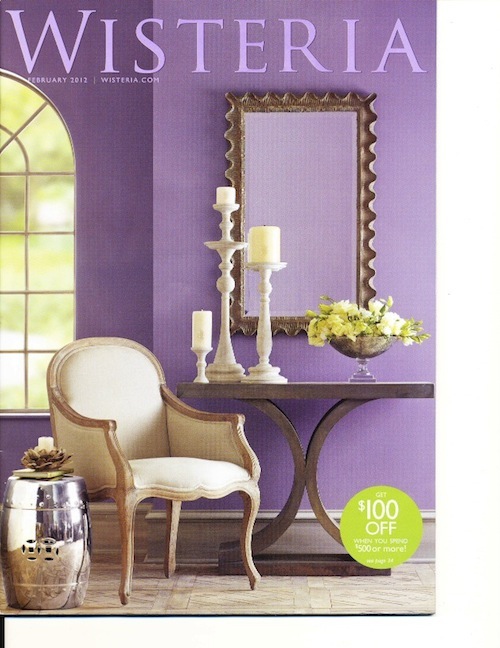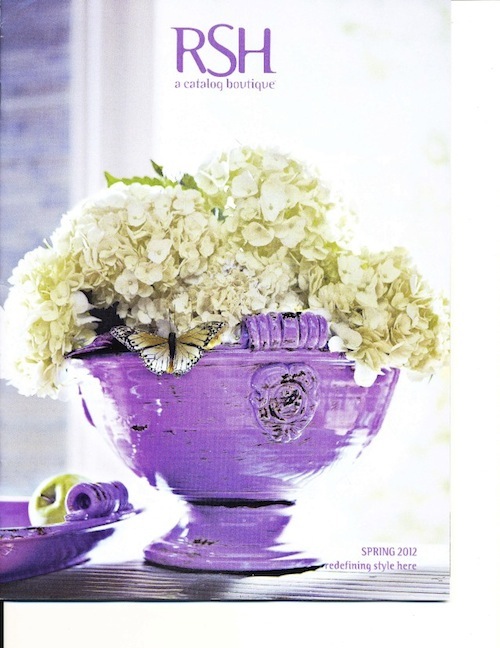 What do you see?  I see a lot of purple.  Let me be honest, I have never been a fan.  But lately, it's been growing on me.  Here are a few examples of how I would use purple in my projects. Here's a hint, It involves a lot of neutrals.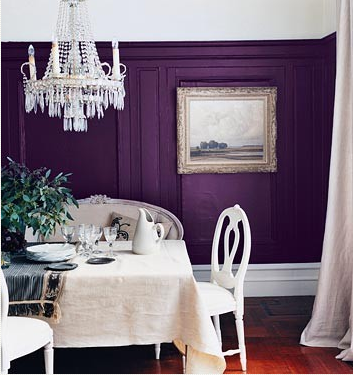 This is definitely a bold color choice for this space, and the unexpected splash of purple makes it a standout.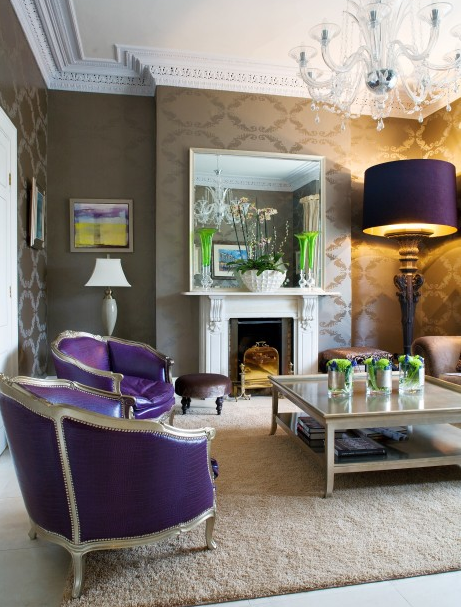 Here's another way to use a splash of color and neutrals.  The first two photos also show a nice mix of modern and traditional.  The color actually becomes the modern element in the space.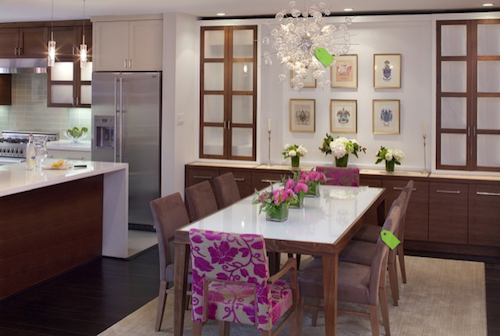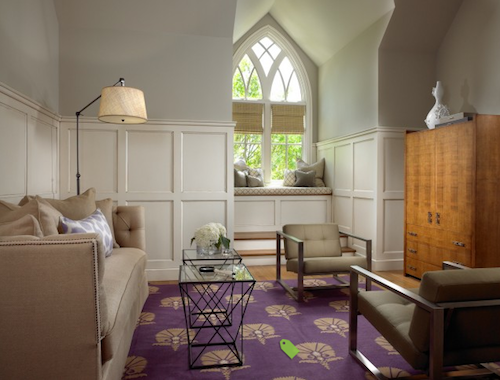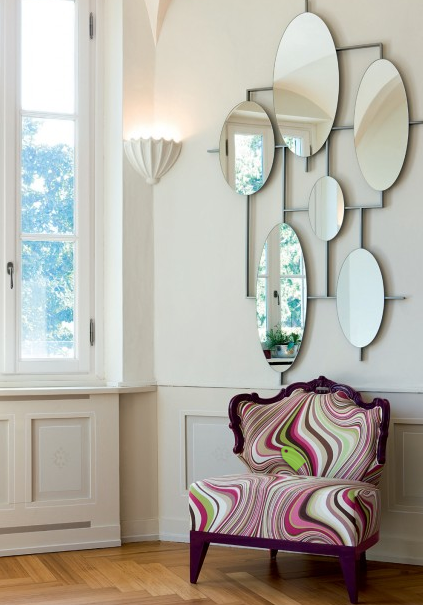 These last three photos are great examples of how a little bit of color goes a long way.  Don't you love that chair above?  Don't worry about filling every nook and cranny of your space.  The chair above works so well because it is allowed to stand alone.  It makes a statement.
In all of the other photos, what makes the spaces work is the  addition of neutral furniture, window treatments and accessories.  The color becomes the focus.  Again, a little bit of color goes a long way and becomes the focus.  Today we're talking about purple, but this can easily apply to any color, but especially a vibrant hue.
What do you think of purple?  Do you use it in your home?  A little?  A lot?