What a great week this was!  Not sure what the weather's been like where you are, but here in Atlanta, it's been amazing.  I actually worked on this post, while sitting outside on my porch.  It was 72 degrees yesterday in February!  Who knows what the next few weeks will bring?  Punxsutawney Phil did see his shadow today, so we are in for another 6 weeks of winter.  But, if this is the way it's going to be, I can handle it.
Enough about the weather and on to my weekly finds.  Let's start with Lewis and Sheron, a wonderful fabric store here that is open to the public.  It's definitely worth a visit if you're in Atlanta, but if that's not an option, check out their extensive selection on their website.  I was on the hunt for a fabric for my husband's office chairs. Of course, I found much more.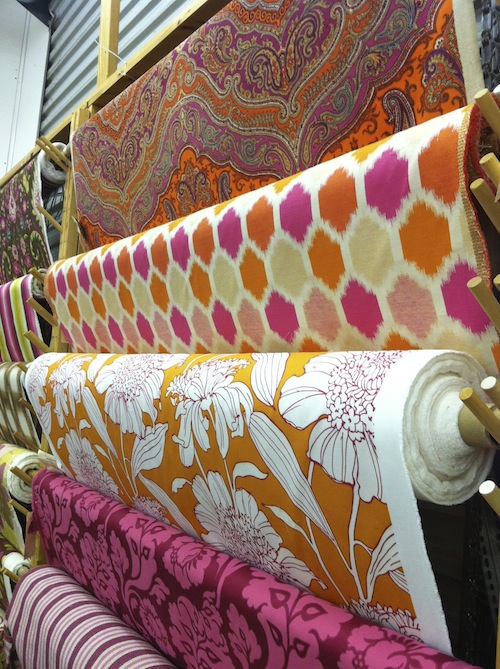 These pinks and oranges were so striking.  The top two are my favorites.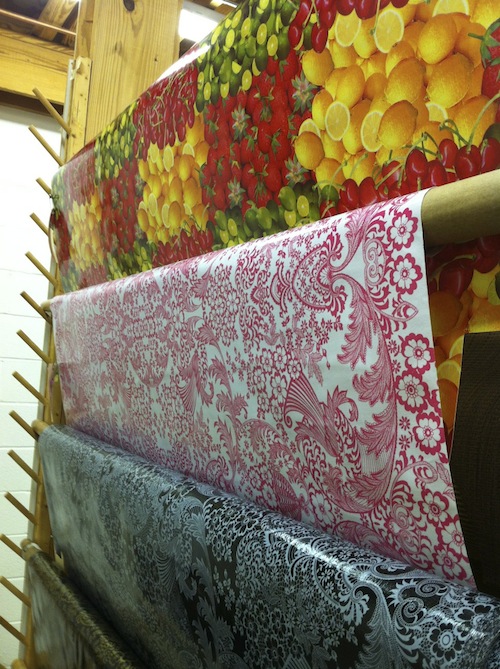 Would you believe these are vinyl?  Fabulous for a fun outdoor cushion or for a kid's craft room.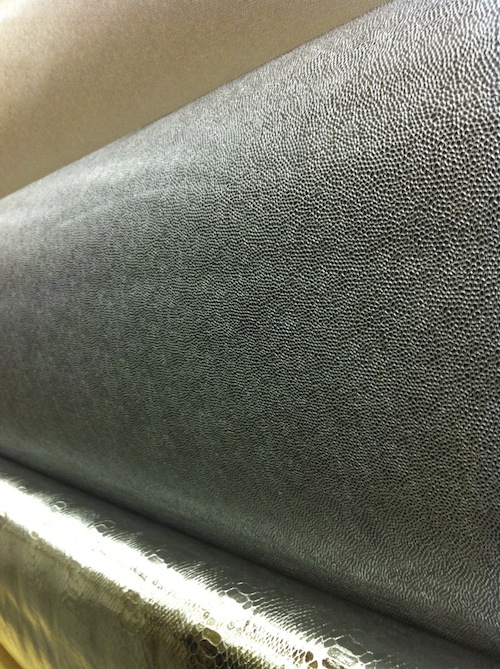 Another vinyl. Maybe for Eric's chairs? The texture of the shagreen felt very high end for the price.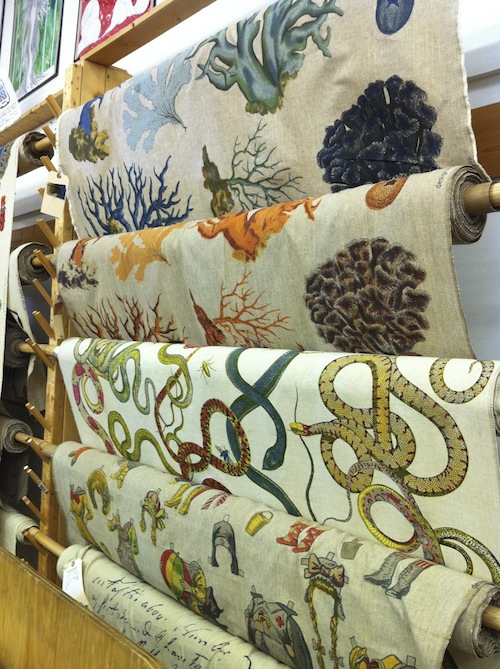 I've always waned to use this fabric in a project.  Aren't they wonderful?  Can you see the paper doll fabric near the bottom?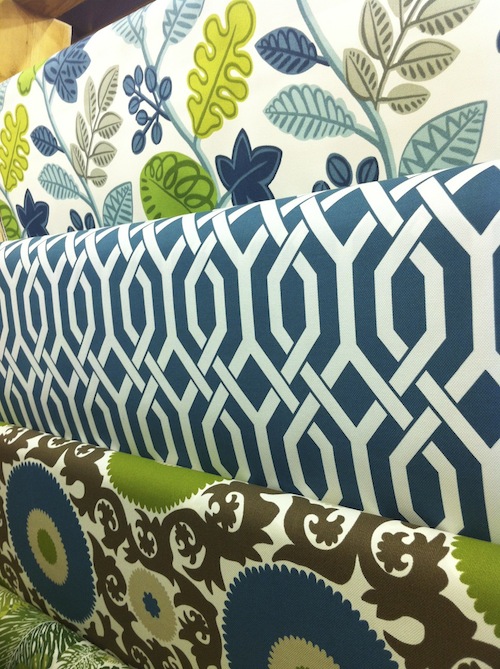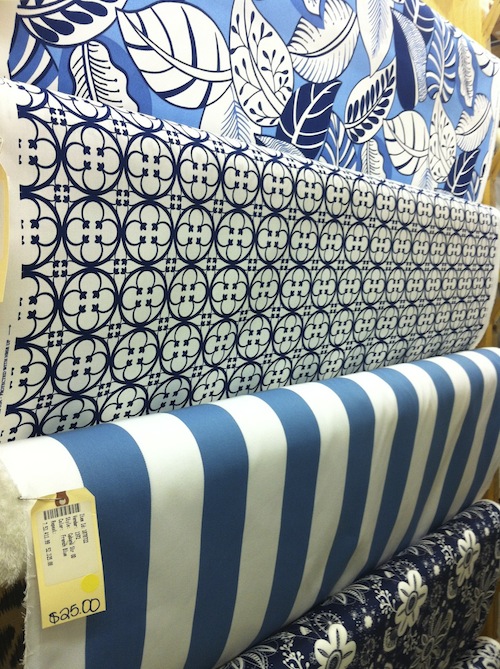 I couldn't leave Lewis and Sheron without a quick peek at their fabulous outdoor fabric selection.  Doesn't it put you in the mood for spring?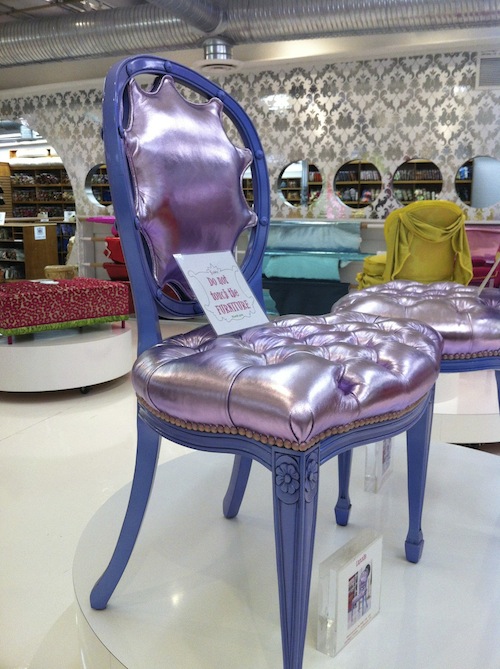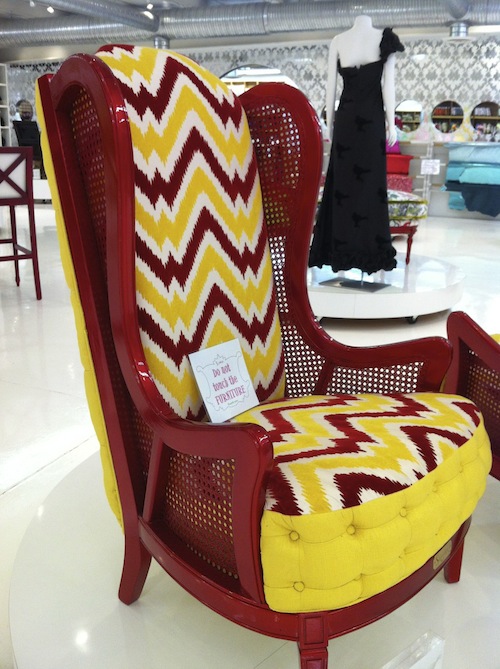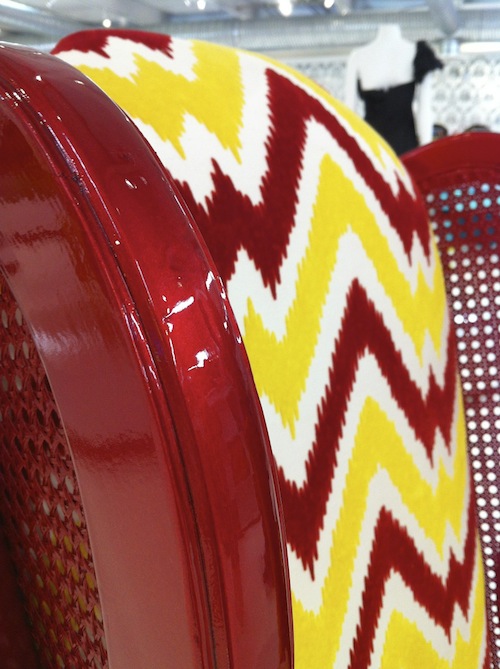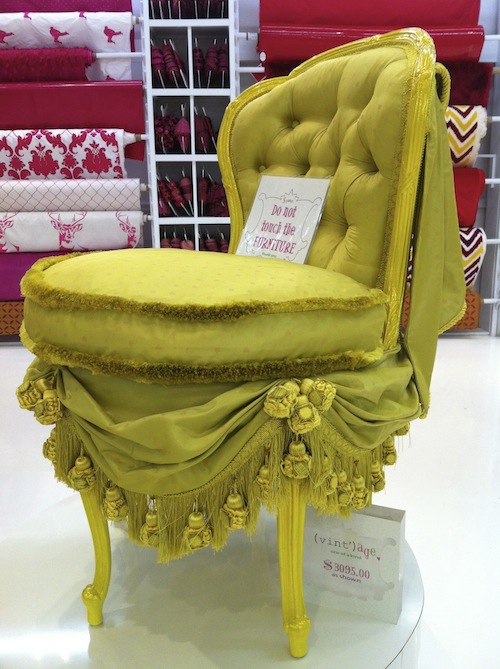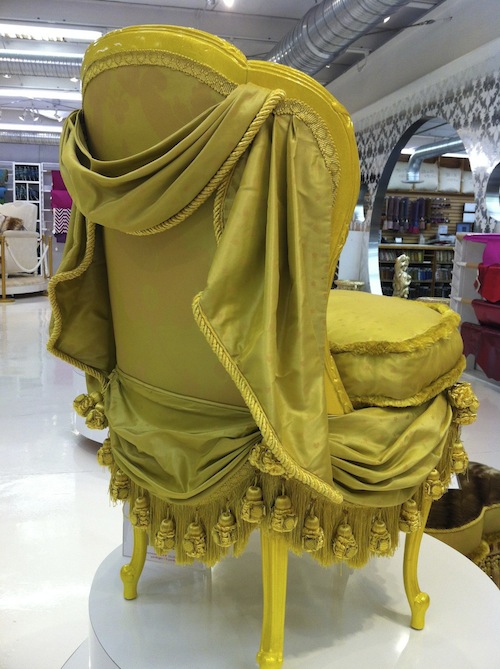 How about those chairs?  Staceage is a funky fabric boutique inside Lewis and Sheron.  Definitely a must see!
And finally, my favorite stop of the week was to the Jonathan Adler store.  I would challenge anyone to walk into that store and not come out smiling.  The happy colors, patterns and textures are so inspiring.  Here are a few shots.  Enjoy!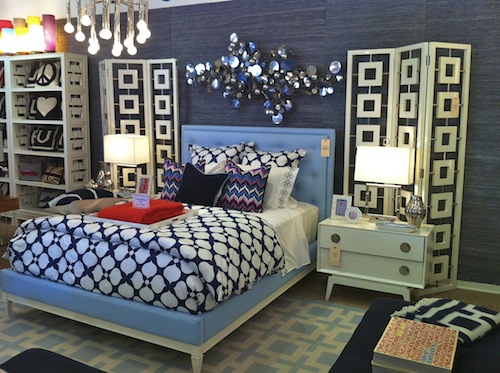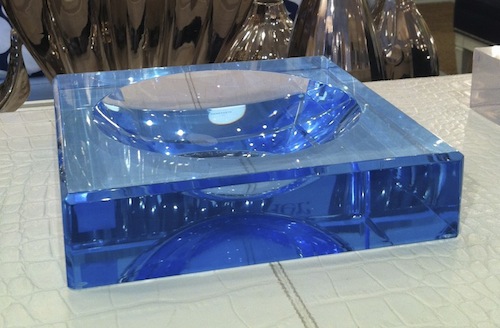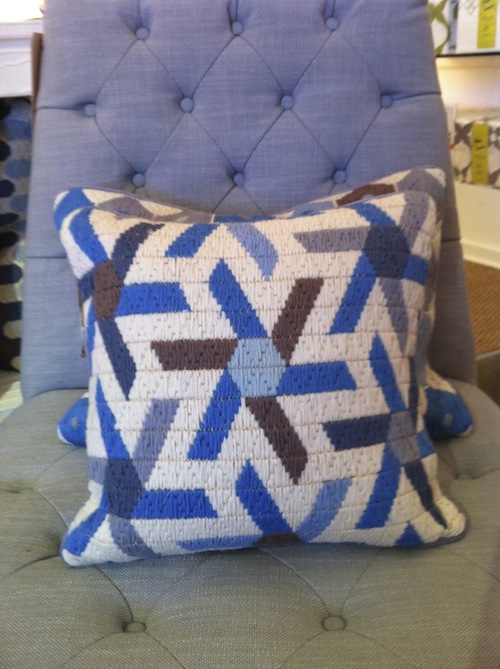 Love the new blues.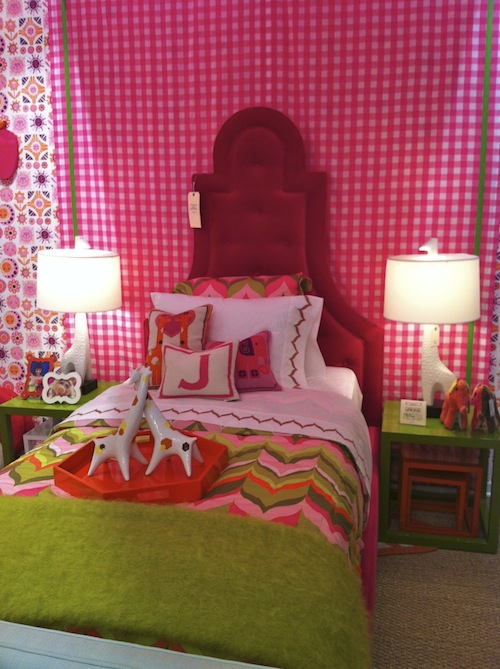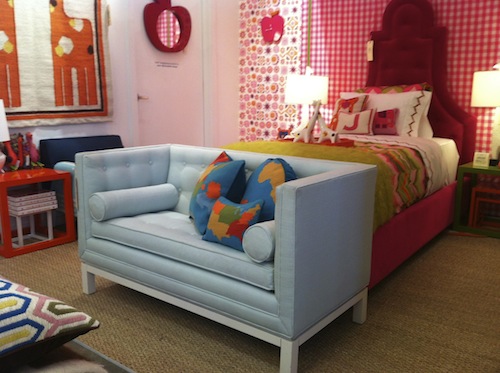 My youngest thought this was the perfect room for her!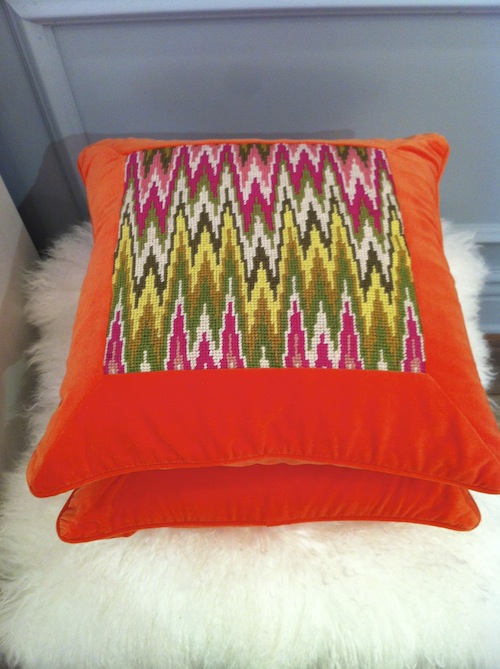 This is not your grandma's needlepoint!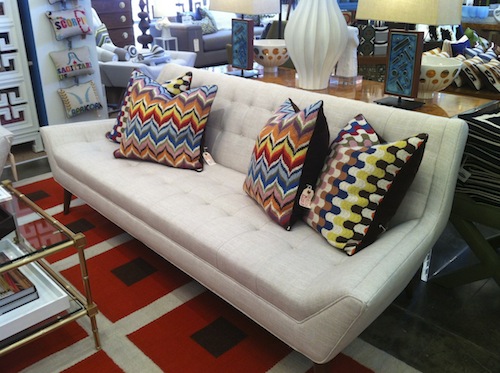 I soooo wanted to take this sofa home with me.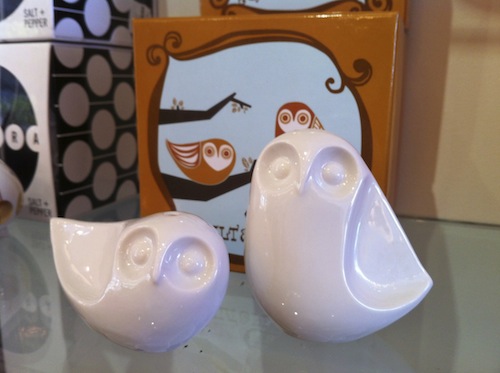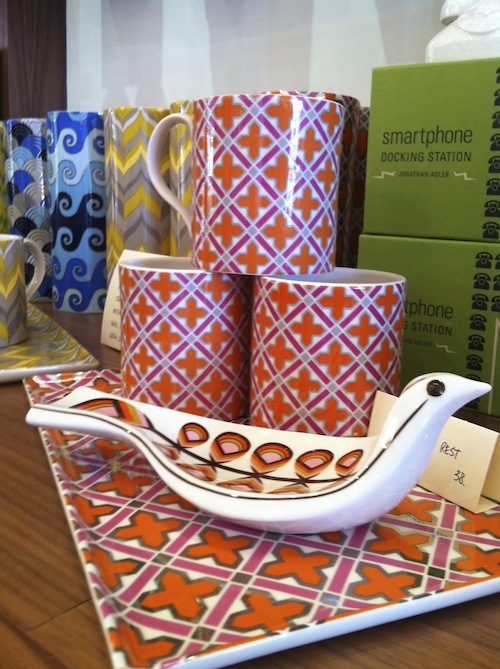 Of course, I had to include some of Mr. Adler's famous ceramics.  Love the orange and pink combo.  Wouldn't the owl salt and pepper shakers make the perfect hostess gift?
Wow, that was a lot of pics, but I hope you enjoyed it!  Have a great weekend and see you next week!