The response to last week's Scott's post was great, thanks to all of you!  If you ever in Atlanta the second weekend of the month, be sure to let me know and we'll head out to Scott's and see what we can find!  This week I was kind of all over the place, so here are the highlights. I spent quite a bit of time at Restoration Hardware and loved it!  The Perimeter store here in Atlanta was merchandised beautifully.  My iPhone pics really do it no justice, but here goes.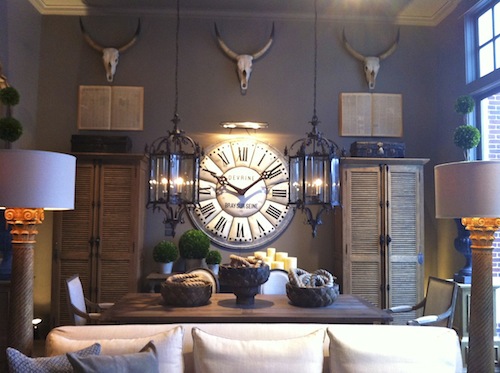 Love those column lamps and the hanging lanterns.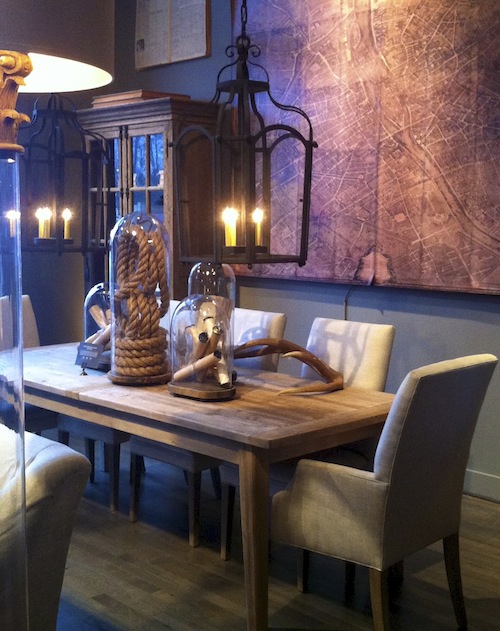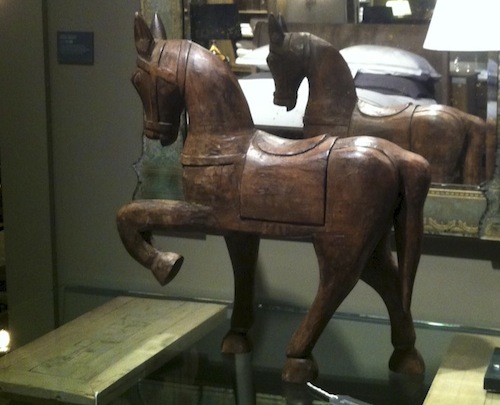 This would be a great addition to any home.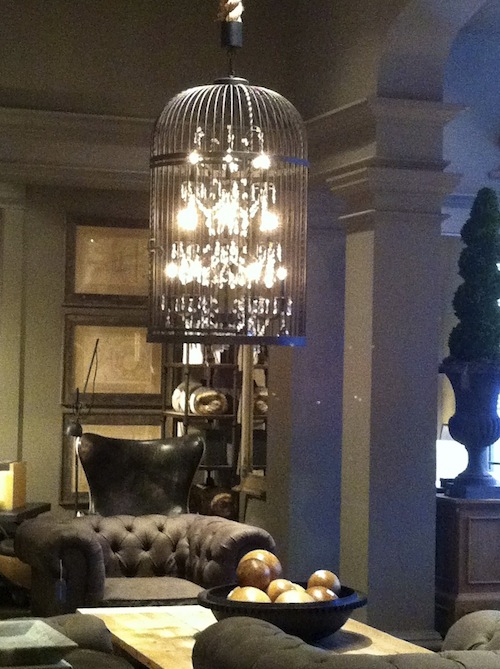 I know this one's blurry, but I felt like the blurriness actually added to the moody feeling of the photo.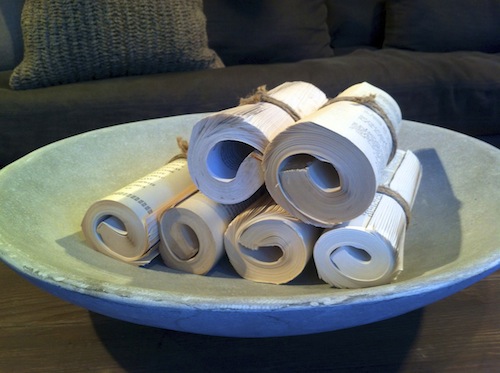 There were rolled books everywhere.  What do you think?  Would you use them?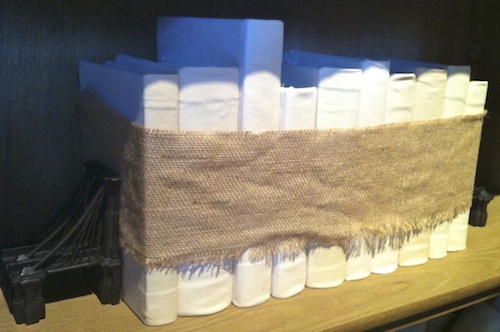 I really liked these wrapped books.  A good look for dark bookcases.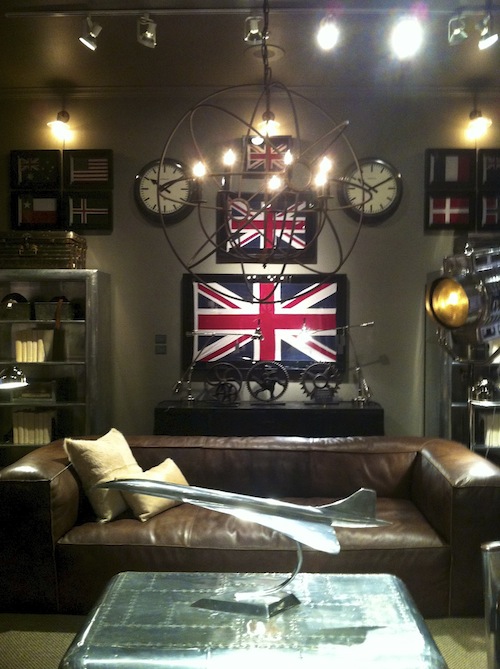 Perfect man cave look, don't you think?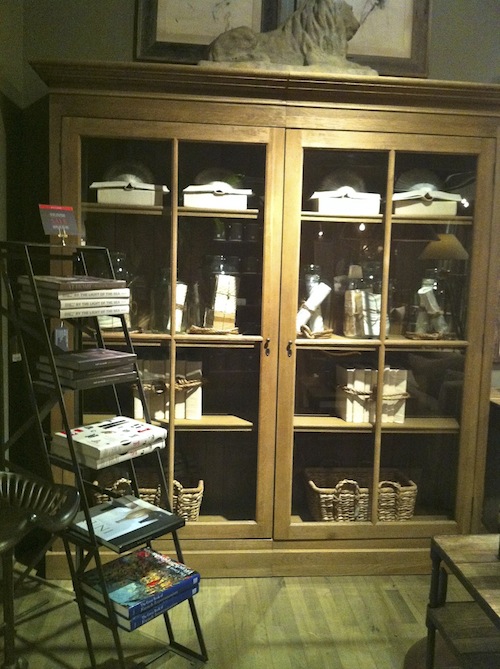 This bookcase was huge and I would so love to have it in my office.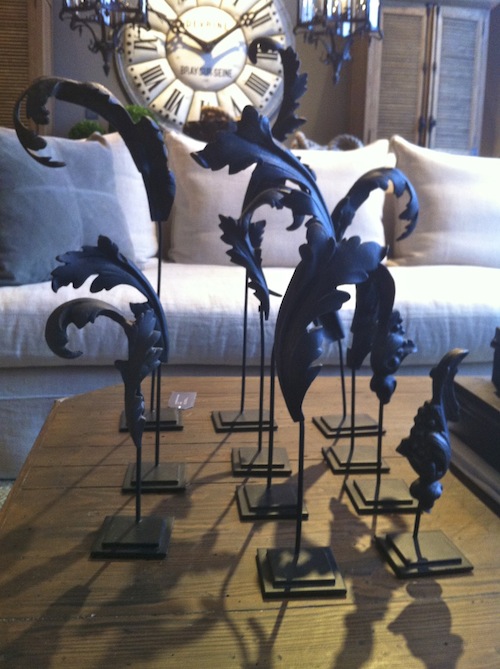 Aren't these beautiful?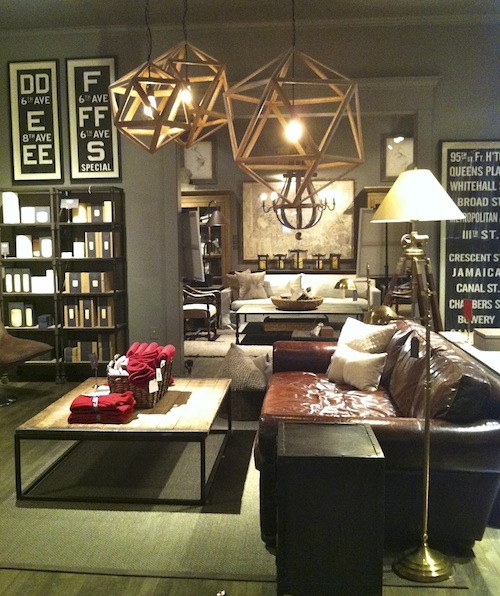 This last photo really epitomizes Restoration Hardware to me right now.  Great graphics, natural woods, leather and warm metals.
I gave my twitter friends a sneak peek of my window treatment install this week, so I thought I'd share it with you too.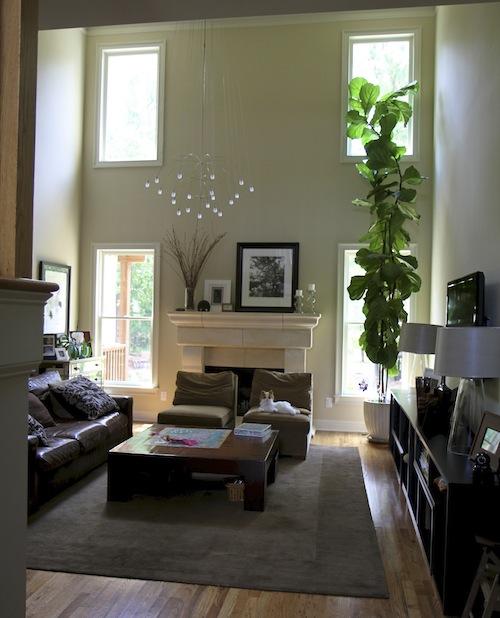 Here's the before shot.  This space already has a lot going for it, but I have big plans.  We started with the window treatments.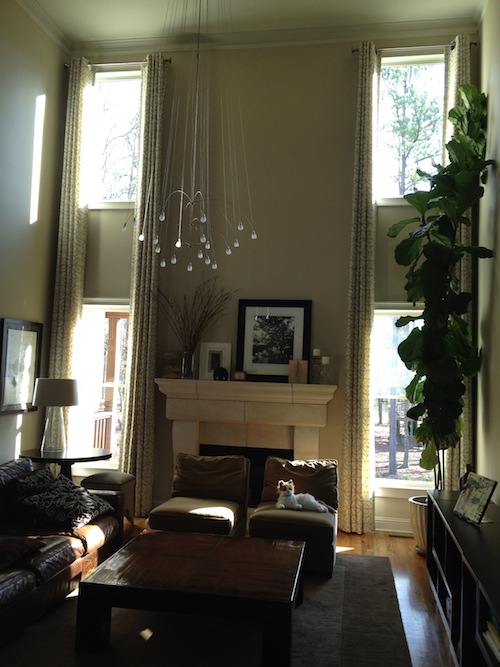 And the after.  It's always amazing to me how window treatments warm up a space.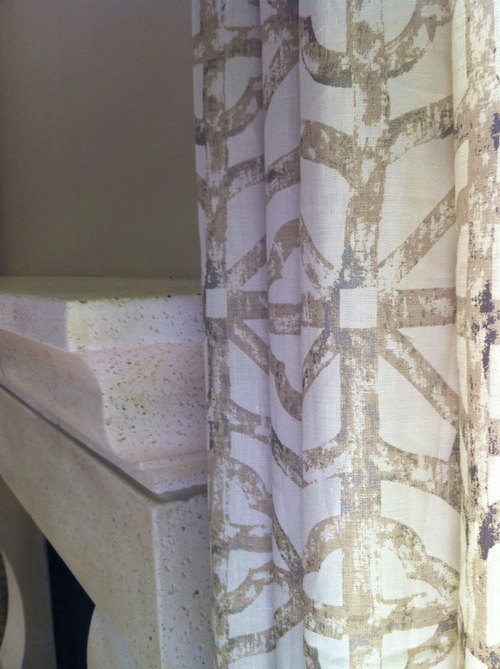 A closeup of the Barbara Barry fabric.  The dark gray has a slight shimmer to it.  So pretty…
There's much more to come for this project.  Stay tuned!