Extra seating, not sure about you , but I'm always looking for more of it, especially as the holidays get closer.  I'll admit, I have been known to pull out the old card table and chairs in emergency situations.  (I know you know what I'm talking about.)  Since it's been on my mind, I thought I give you all some tips on ways to easily add extra seating that you can use all year round.  I plan on taking my own advice this year as well.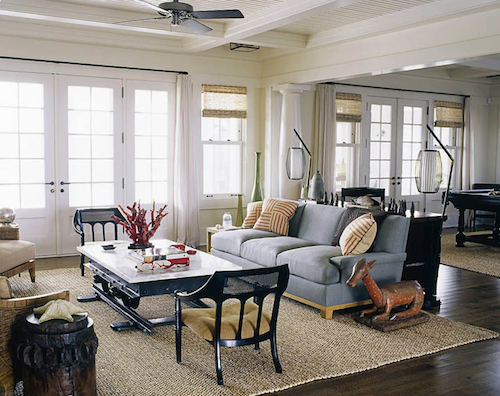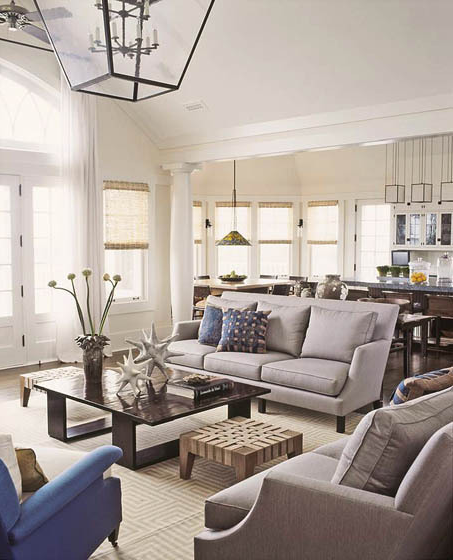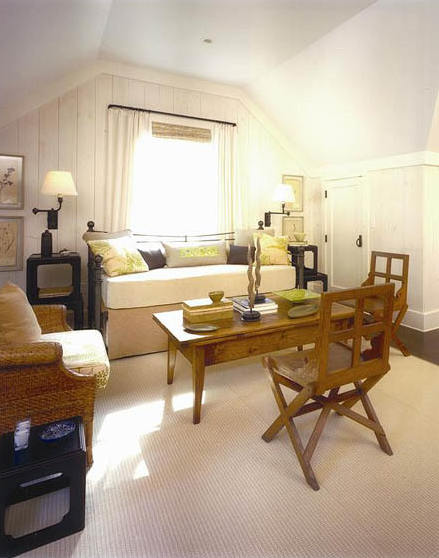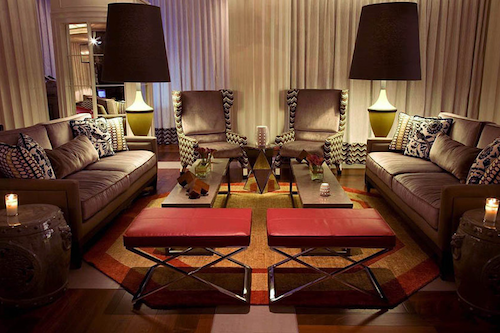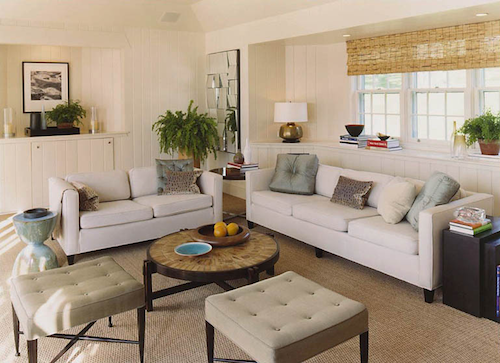 All of the photos above are examples of ottomans/chairs used near coffee tables.  This is my favorite way to add extra seating.  This can also be a really affordable option.  Who hasn't seen a couple of inexpensive chairs, ottomans or benches at your local thrift store just calling out for some love.  There's no rule that says that have to match either.  I think the key here is the scale of the pieces.  Do you see it?  The pieces above are slightly smaller than the other pieces in the space.  Be careful with scale and you will be able to pull off this look, add extra seating for your holiday party as well as a chic look to your space.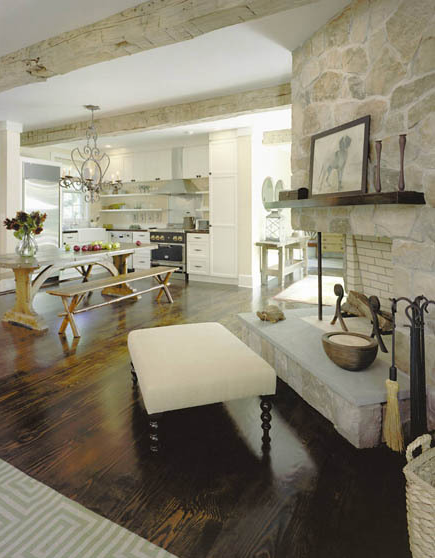 Don't forget about the space in front of the fireplace.  What a great place for guests to sit with a festive beverage and good conversation.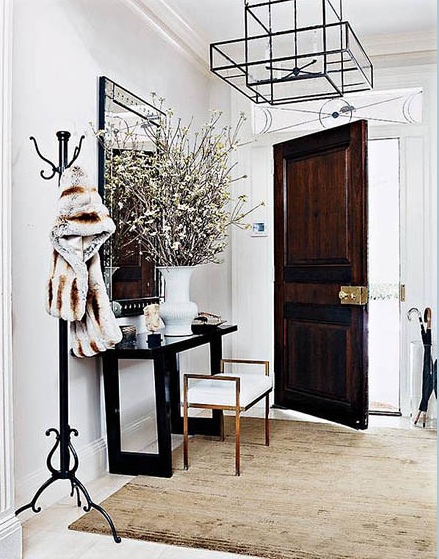 If your really tight on space, this is a great option.  Add a bench to your entry.  I love how this one doesn't quite fit under the console.  This extra seating option is always there when you need it, but not in the way every day.  Pull it out when you need it, put it back when you don't.
How do you add extra seating during the holidays?  I hope I've given you a few options that you can use every day.  Let's make a promise to keep the old card table and chairs in the closet this year.
*photos via Thom Filicia