Okay, it's finally here, the part you've all been waiting with baited breathe to see! (Cut me some slack here, I have to keep the suspense going!!)  Shopping!  When we went to NC a couple of weekends ago, we were able to work in an amazing amount of my favorite past time in a short two days.  Today, I'm going to introduce you to one of my favorite shops, Rusticks.  Enjoy!
View from upstairs…
One of my favorite vignettes…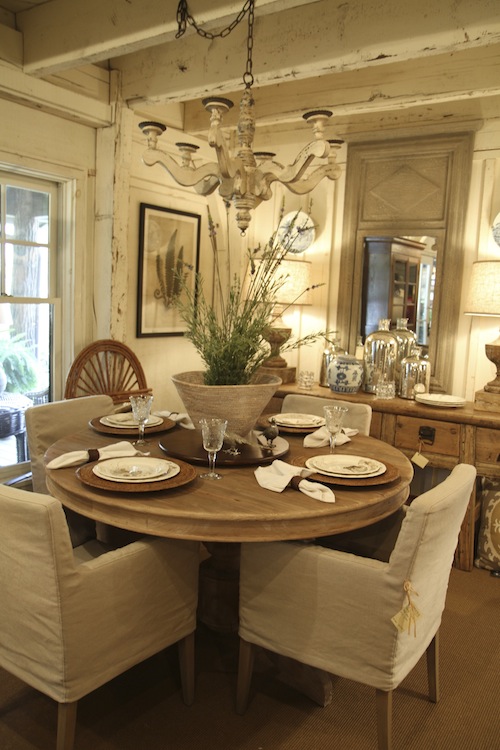 I can honestly say that this is not what I expected from a shop in the mountains named Rusticks.  I love the white with the texture of all the natural materials.
Great pop of color.
A perfect mix of rough, soft and sparkle.  That's what this wonderful shop was to me.  If you're in the Cashiers area, be sure and add Rusticks to your list of must sees.