Hi all, today I'm over at Cottage and Vine participating in Rene's "My favorite room" series.  Here's a sneak peak…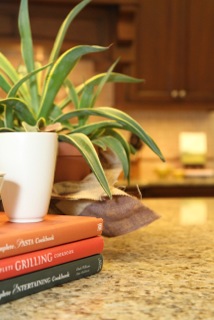 Can you guess what my favorite room is?  Head on over to Cottage and Vine to see…
And now, I know you've all been holding your breathe for my next announcement!!
The winner of $100 Target gift card is…
Cindy A!!!
Cindy's says, "My favorite is Forest Floor. I think it may be your favorite, too. The vintage feel and neutral palette really draws me in. Plus I'm a sucker for anything nature inspired. Thank you so much for offering such a fun and generous giveaway! 

"
She was really close to my favorite too.  I'm a sucker for Forest Floor, for sure, but with a bit of Modern Serenity thrown it.  I love the texture of Forest Floor and the chic feel of Modern Serenity.
Thank you all so much for your comments.  I loved reading each and every one.  This was my first contest and there will be more, so stay tuned!
Cindy, send me a note and I'll send out your gift card asap!!
Have a great day!