Today, I have been working on a new project, a small foyer area.  In the beginning, I immediately thought of the classic look, table, mirror, lamp.  But, I wasn't inspired at all, so I decided to think a bit out of the box.  (Okay, I know it's a foyer, there's not a whole lot of out of the box, here, but work with me!)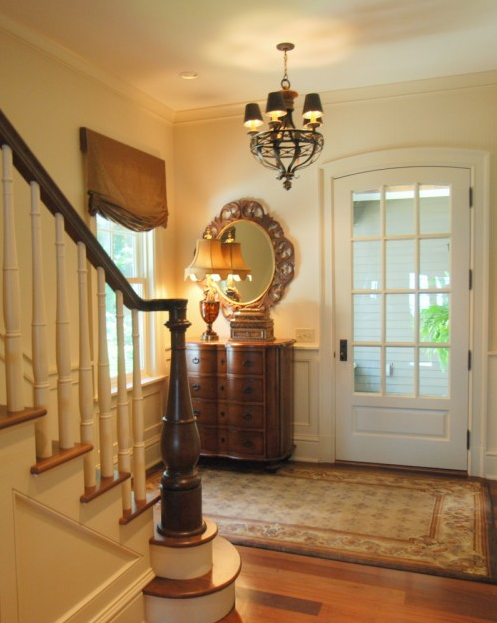 This look is classic and beautiful, but it just wasn't doing it for me.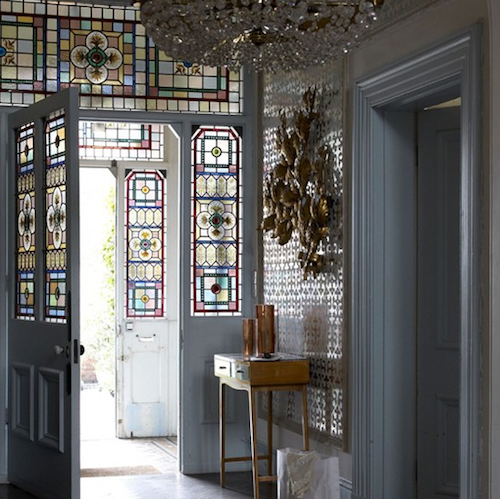 Now if the entryway looked like this, who cares what the table looks like! Gorgeous!!  Unfortunately, the foyer I'm working with is not quite this grand.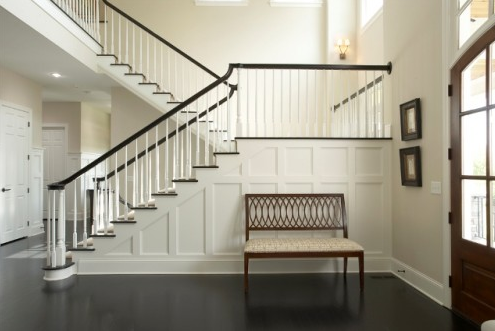 I opted for a bench instead of a table for my foyer project.  It will also soften the foyer area and create a welcoming entry for guests.  Here are a few of my inspiration shots and a favorite, just because it's my blog and I can…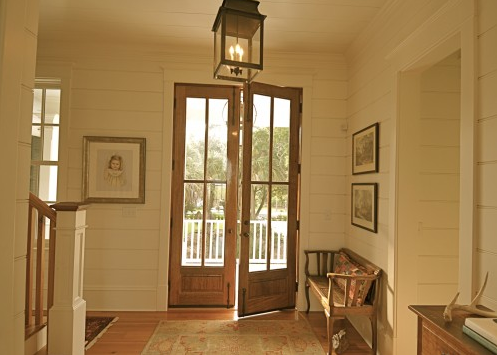 Love this warm, casual feel.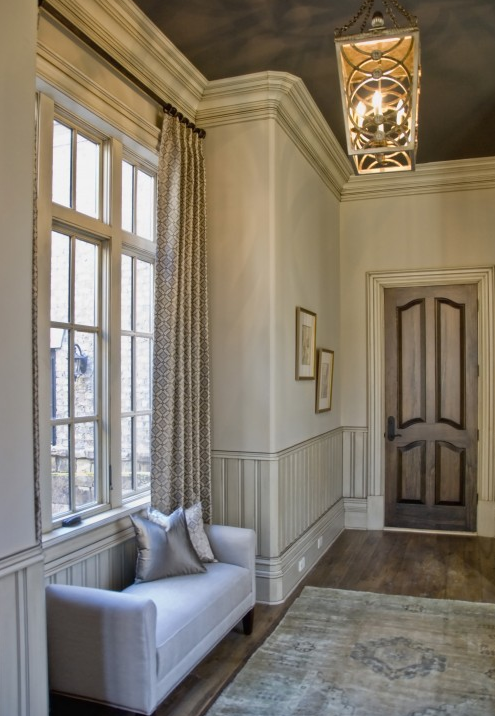 Too formal for my client, but what  a beautiful space.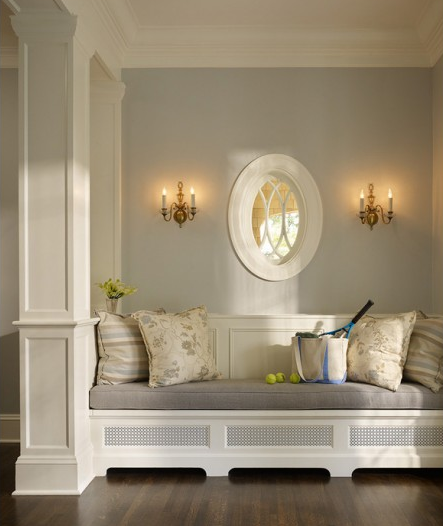 A built in bench is a great use of space.  (I am such a fan of an oval window.  When we remodeled our home, I had to have one!  It adds a great deal of character for very little money.)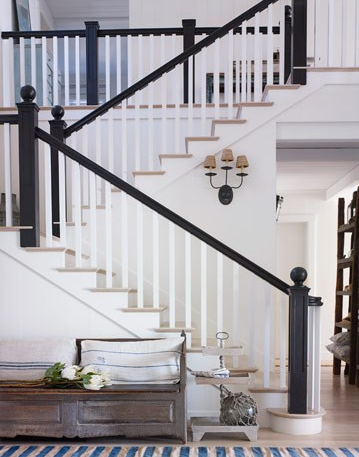 Love this space.  I want my client's bench to feel this inviting.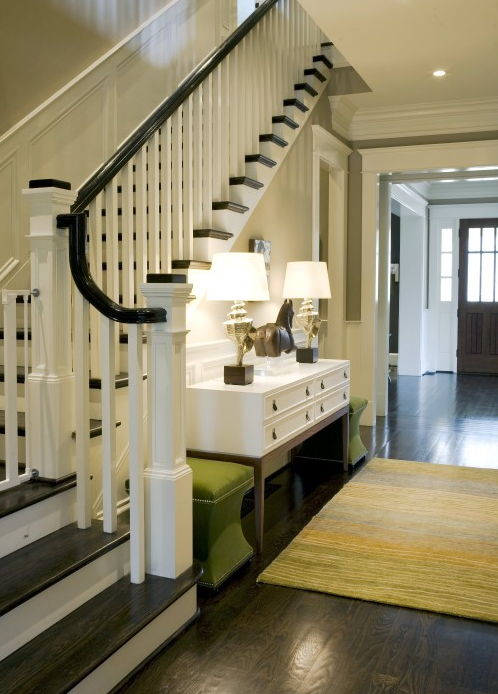 Last, but certainly not least, this is my favorite inspiration photo.  I love how they have combined the console table and the ottomans.  It would be so easy to grab these pieces when you need extra seating for guests.  It won't work for this client, but I'll keep it for future reference.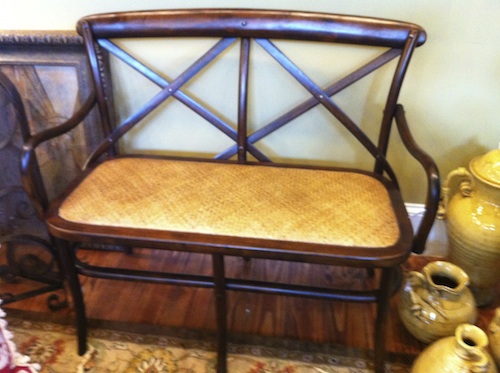 This is the piece that I have chosen for my client's traditional space.  I love the bentwood design and the woven seat.  I think she'll love it!
What do you think?  Bench or table?  Which would you choose?