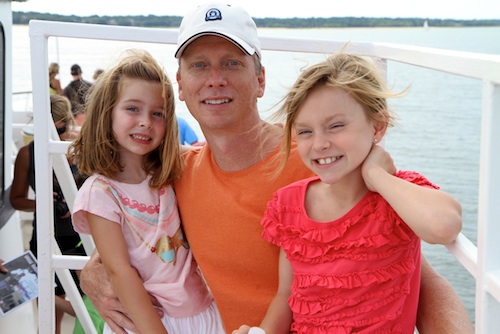 I hope everyone has had a wonderful Father's Day.  It's been a bit of a bittersweet one around our house this year.  My husband, the most wonderful, supportive, amazing man I've ever known lost his job on Friday.  It was unexpected and very painful for him and all of us.  At first, it felt strange thinking about writing a post about this, but I'm not sure what the future holds and I feel sure that my uncertainty will be apparent in this blog.  I believe it may help me to write about this process of finding our footing again.  I know it will happen.  We will get through this just as we have all of the other struggles in our life.  We are not alone either.  Our family, friends and God are on our side.  I believe that we are meant to learn something from this, even if we don't know what it is at this moment.
Friday also brought some unexpected good news to our family.  I received news that I have been chosen by HGTV to appear in a new show called Design Wars that will air this fall.  How crazy is that?  So, while grieving the loss of one part of our lives, we were celebrating new beginnings as well.
So, the next couple of weeks will be spent preparing for the HGTV shoot.  It will be a huge blessing to have Eric here to help me with the girls.  Who knows what the future holds?  We'll take it one day at a time, side by side.