I'm so excited for my friend, Julie, from Milk and Honey Home.  Her decorating tips for $50 or less are featured in the July issue of Better Homes and Gardens magazine and online.  Here are a couple of her ideas…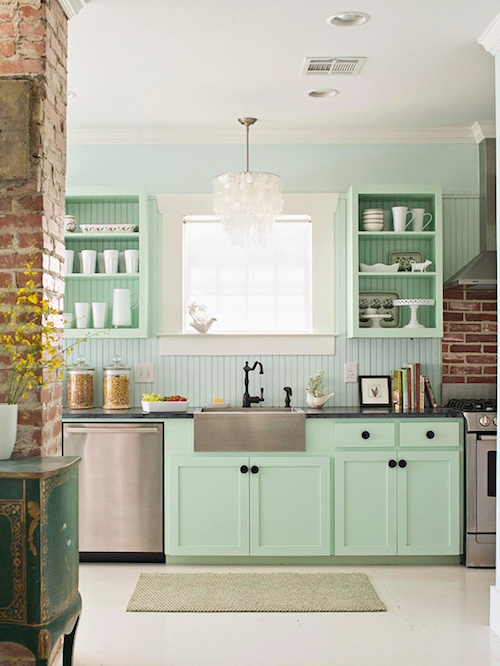 Open Cabinetry for Less
Love the look of open shelving but not able to rip out cabinets? Remove the doors, then paint or wallpaper the backs of the cabinets with a contrasting color.
– Julie Holloway, designer,milkandhoneyhome.com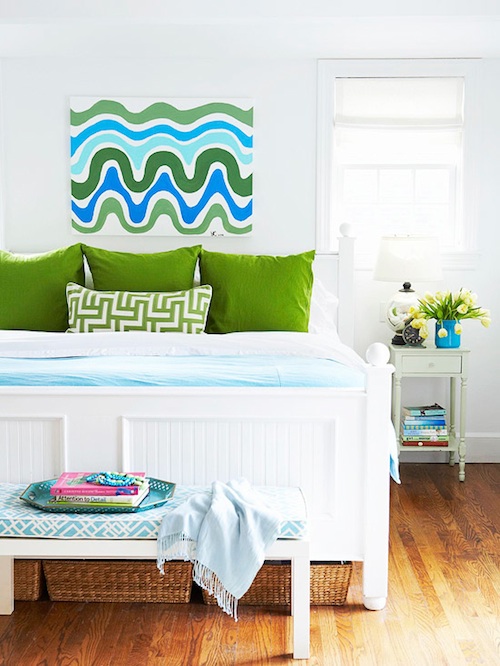 Refresh Your Furniture
A matching bedroom ensemble can be boring, but it's usually the less-expensive route. So go ahead and match, then add your personal touch by painting the bed or one piece of the furniture. I made my matched set seem more my own by painting the bed with a semigloss oil-based white paint. I changed the look of the nightstands, too, with clearance knobs.
– Julie Holloway
You can check out all of the designers tips here.  Be sure and head over to Julie's blog.  She has an amazing sense of style.  She and design partner, Anisa have created some amazing projects together.  It's well worth a look!