I know that many of you know Sherry from Design Indulgence.  For those of you who don't, she is a fabulous designer here in Atlanta that is as gracious and funny as she is talented.  I was able to visit a few of my regular blog reads last night after several days of neglect.  When I opened Sherry's blog, I was met with this fabulous foyer makeover that she just completed in her own home.  I blogged about foyers earlier this week, so I thought I would share.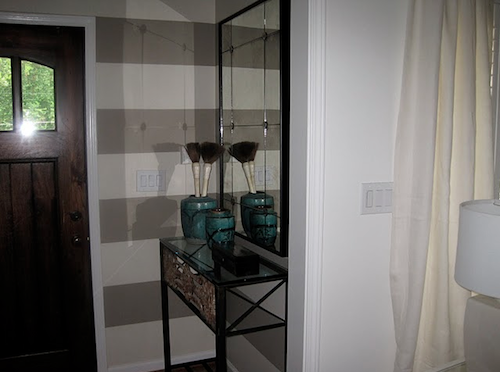 Okay, so here's the before.  I thought it looked beautiful this way as well, but wait…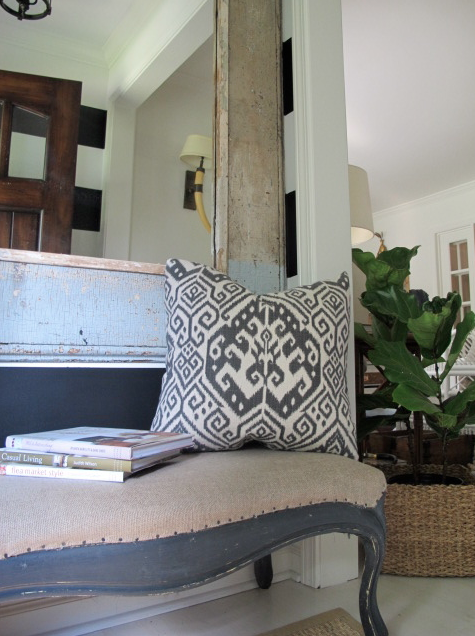 Then, she gave this little tease.  Sherry refinished and recovered that bench.  She used chalk paint in graphite.  Have any of you tried it?  It looks amazing on this bench.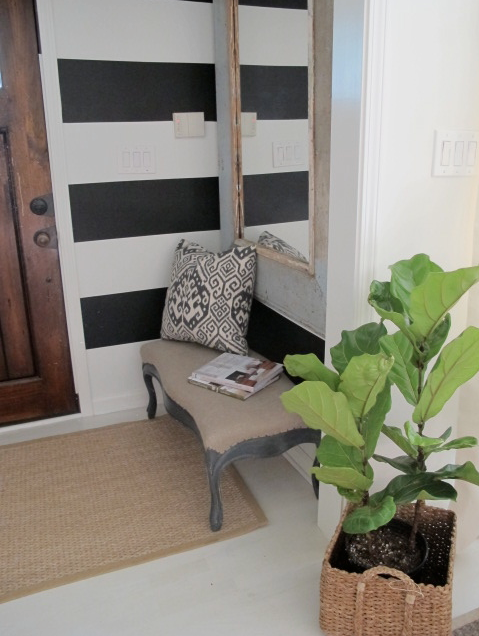 Here's the whole view.  Isn't it great!  Don't you love those white floors?  Sherry recently had the floors painted throughout the entire house!  I love it, but I don't know that I'm that brave.  But after seeing this, I may have to reconsider.
I hope you enjoyed Sherry's foyer before and after.  If you haven't read her blog, you should head right over.  I promise you want be disappointed!
Have a great day!