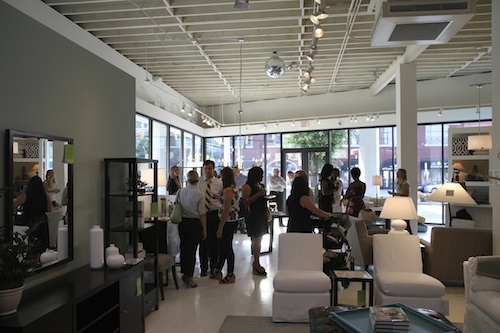 Well, it was a fabulous party last night for Room Service Atlanta and Nicholas House courtesy of Mitchell Gold + Bob Williams Atlanta.  It's been a while since I've had such a good reason to put on a pretty dress and heels, no less!  The food, the company and the location were the perfect combination to celebrate the completion of our Nicholas House project.  Wish I had taken more photos, but honestly, I was enjoying myself so much, my camera was not top of mind! (Bad blogger, I know, but sometimes we just need to have fun!!)  Here are some of the photos I did take…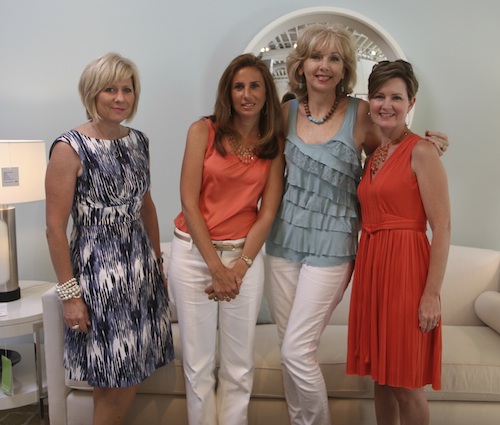 This is my carpool crew, so glad to know some bloggers who live nearby.  Renae of Renae Moore Designs, Heidi, Rhoda of Southern Hospitality and me!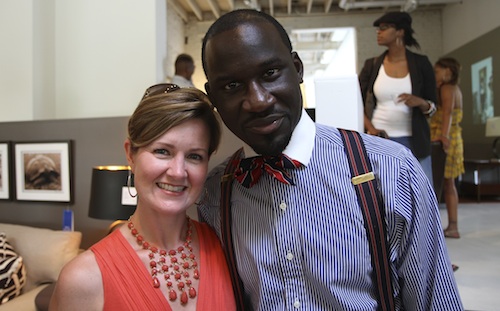 Okay, so I have to say I was a bit starstruck when I first  saw Rashon, aka Mr. Goodwill Hunting!  But, he was so nice and down to earth.  What a great guy!  We chatted for a while and I felt like I had genuinely made a new friend.  I've said this before, but bloggers are the nicest people, even if they have been on the Nate Berkus show three times and counting!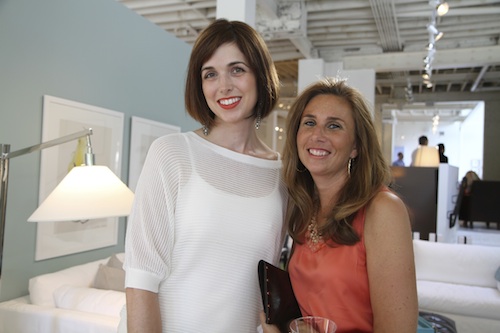 Heidi and Angela from The Painted House.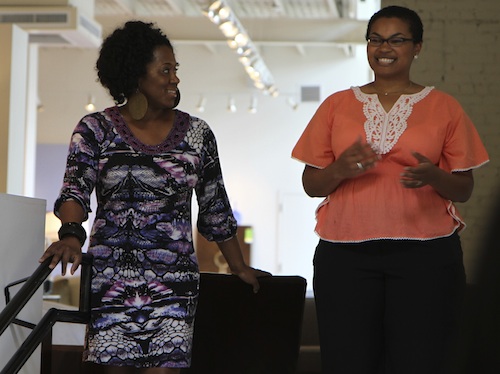 Erika and Dayka speaking about Room Service Atlanta and Nicholas House.
Julie from Milk and Honey Home representing all of the designers.  She did a great job!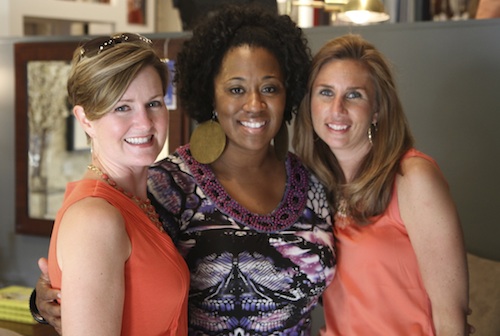 Me, Dayka and Heidi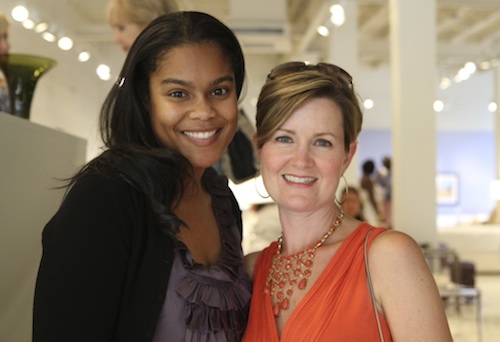 Tiffany from Savor Home and me.  You must check out her blog.  I'll be making her citrus salad this weekend!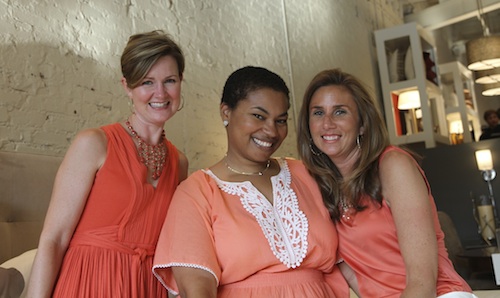 Me, Erika and Heidi  Love that we're all color coordinated in our fashion forward coral!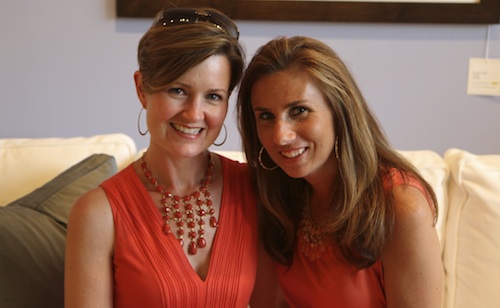 And last, but certainly not least, me and Heidi.  This project would not have been possible without her or nearly as much fun!  Thanks Heidi!
I hope you'll get a chance to stop in to MG+BW this weekend.  If you mention Room Service Atlanta, 20% of your full price purchase will go directly to Room Service Atlanta for future projects.