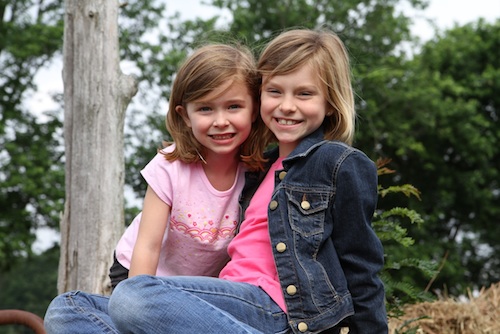 Guess where we went on Saturday?  Okay,  it's not really a secret since I told you on Friday that we were headed to a dairy farm over the weekend.  So, even though it's not a design post, I hope you enjoy a few self indulgent photos of my sweet girls and their new friends.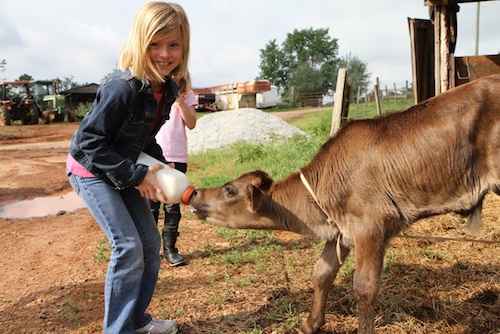 How cute is this little guy?  He was just 3 weeks old and by far the best part of the day for my girls!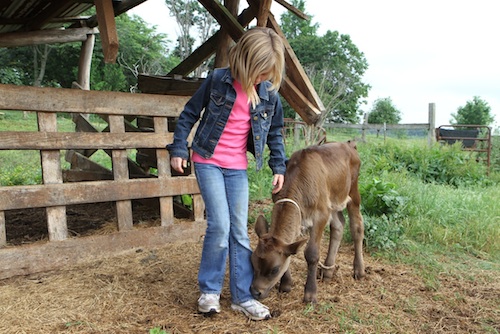 After that bottle was gone, he became really interested in my oldest's shoelaces!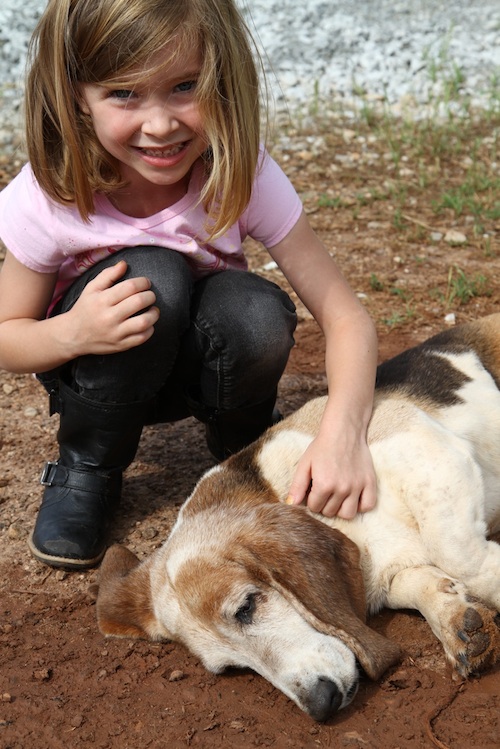 My youngest was more interested in Sally, the dog, at first.  She was such a sweetie.  When you stopped petting her, she would whine until you started again!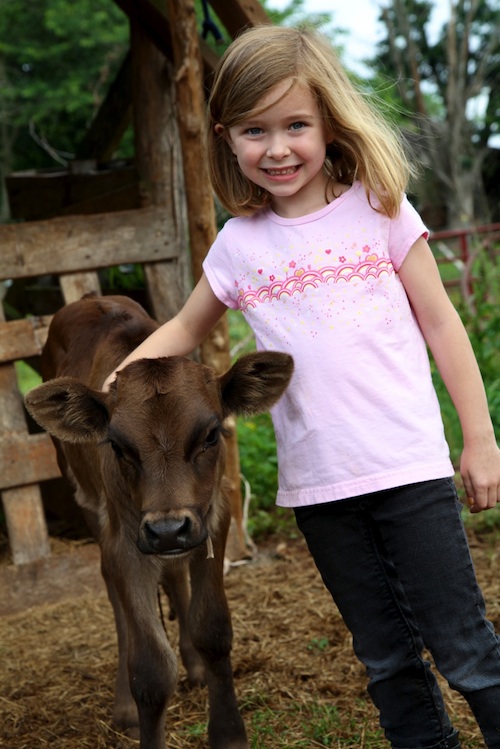 She soon warmed up to the little calf too!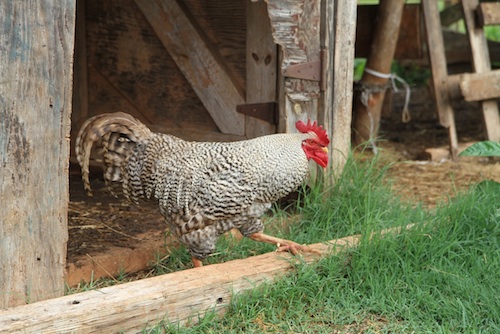 Wouldn't be a farm without the rooster!  He was super loud, too!  He crowed the entire time we were there.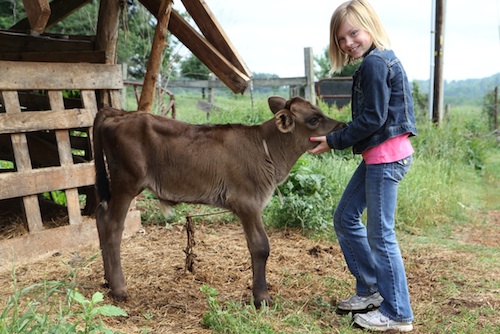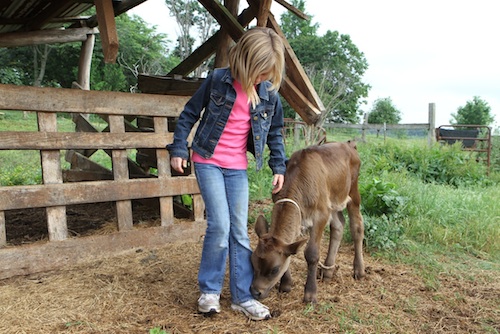 Hope you all had a wonderful weekend, too!  I spent some much needed down time with my family.  No computer, no work, no to do list. It was great!!
Happy Monday!