Hi all, here's a little eye candy for you on a Friday.  I came across the Musso Design Group the other day and fell in love with their neutral color palettes, splashes of color and abstract art.  Take a look…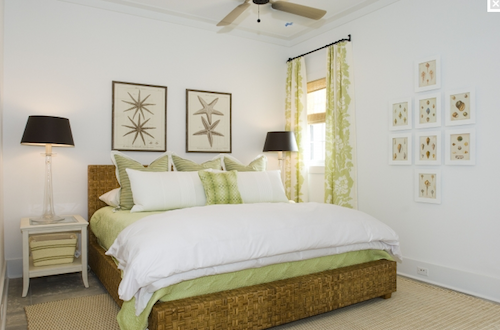 Such a relaxing room, I could sleep here for days…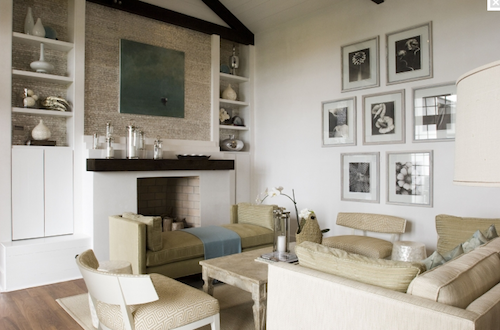 This dining room sits right behind the sofa in the picture above.  The fabric on those chairs is to die for!  I love the simplicity of the rooms, how the living, dining rooms and kitchen flow so seamlessly together.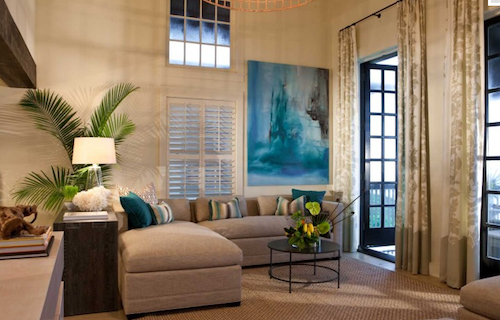 Love the scale of this room.  It's so grand, but also so comfortable and inviting.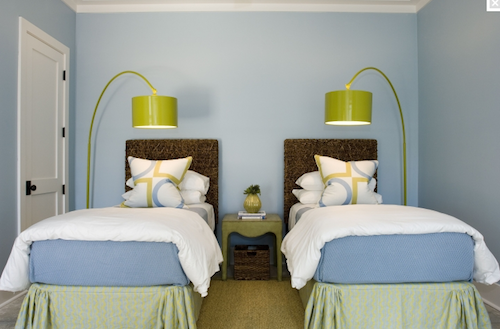 Love, love those lime green lamps!  This room definitely speaks to the less is more mantra.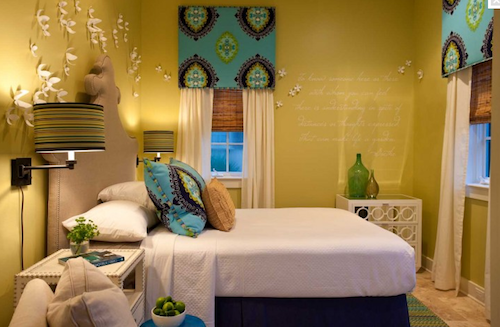 I saved the best for last. This is the final inspiration photo for my oldest's bedroom.  I have a post planned for you, but here's a sneak peak!
Hope you've enjoyed a few photos from the Musso Design Group.  We are off to a dairy farm on Saturday.  A first for us all.  There may even be calves for the girls to bottle feed.  There's surely a family post to come, so consider yourself warned!
Happy weekend!