If your a Target shopper like me, I'm sure you've seen the Calypso St. Barth collection by now.  It's all over the store and I am completely in love with it!  So much so, that I had to stop buying it for fear that my family/home would soon look like a Target commercial!  (Maybe, it's not quite that serious, but I really do love it.)
My favorite purchase to date is this pouf.  A bit of background info, I have been wanting these for my oldest's room redo for a while now, but just couldn't stomach the several hundred dollar price tag for the real thing.  Twitter lit up with info about these $60 versions several weeks ago and I marked my calendar, because I knew they would sell out (and they have, at least online).  So, when they showed up on Target's site, I ordered both the gold and silver.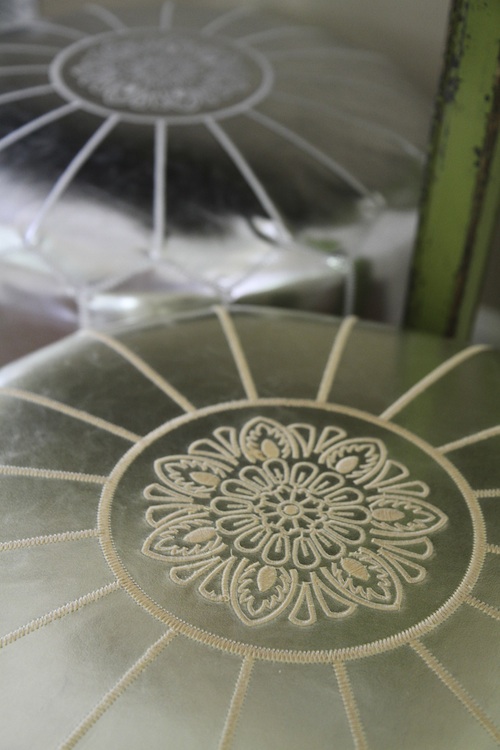 I have to say that I am pretty impressed with the quality.  Now, don't get me wrong, they are definitely not real leather and the shape is a bit different than the real thing, but the stitching is nice and it seems sturdy enough.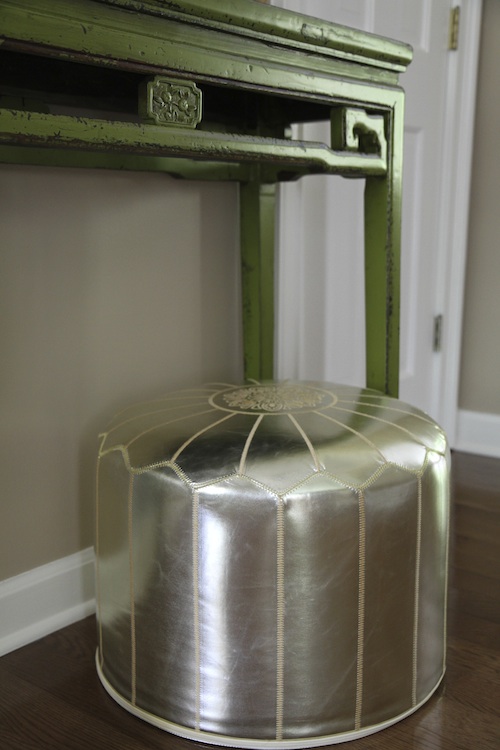 They do have this unfortunate zipper at the bottom which does show, but no biggie for me, since it will be sitting on carpet, I think it will be hidden.  Here's the gold, it's somewhat brighter in person…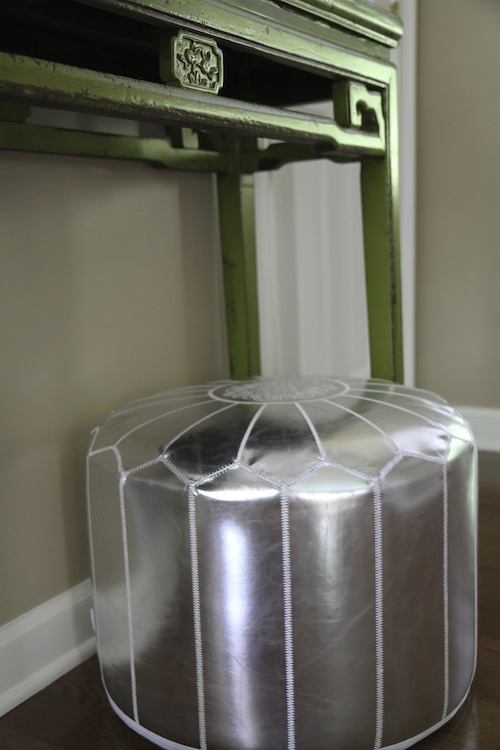 …and the silver.  I'm not quite sure which color I'll use in the oldest's room, but I got both, so I would have options.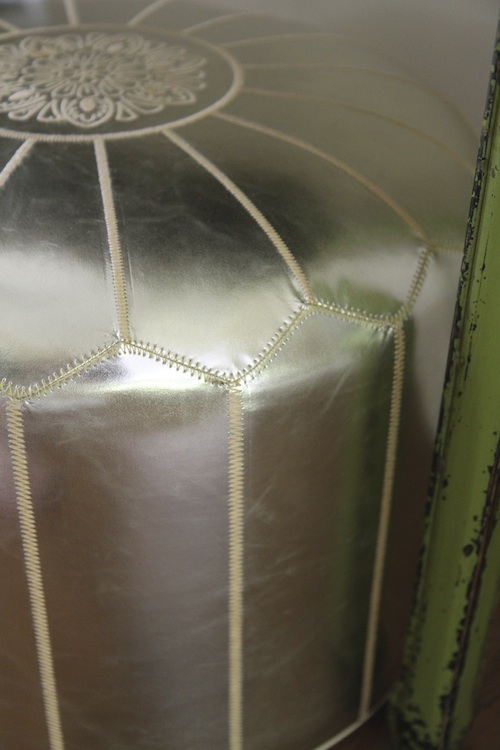 One last closeup of the gold pouf.  Pretty nice, huh?  Did you get one?  What did you think?
Now, I guess I have to get busy on that room.  That 8th birthday is just around the corner!  I feel a design board coming on…
Have a great Wednesday!