Earlier this week, I told you that I would share more with you about Kristen Davis. She is the very talented artist of Kristen F.Davis Designs who painted the sweet mural in my Nicholas House room.  I didn't give her the most luxurious of painting conditions, either, she had to stand on the end of the bunk beds for over 2 hours to paint the mural and she did a fabulous job!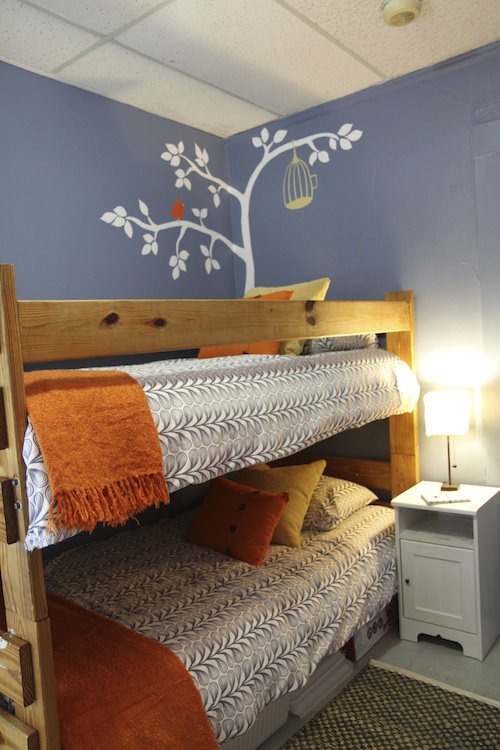 Today, I wanted to show you more of Kristen's work.  But first a bit of background on Kristen herself…
Kristen is a decorative interior painter who lives and works in Atlanta, Georgia. She focuses on bringing a "chic attitude" to decorative painting – she adores interior design, and focuses her attention on creating unique spaces with her custom stencils and freehand murals.
Kristen says, "I'm inspired by great interior design…truly! I adore modern, preppy style, with a funky, colorful, off-beat approach. Kitch is always something that will "get" me, along with anything vintage! My idol is Jonathan Adler – his attitude and design principles go hand-in-hand with what I believe – fun matters more than anything else! I'm always photographing awesome patterns with my camera phone, and also am constantly inspired by color combinations."
Now on to the pics!!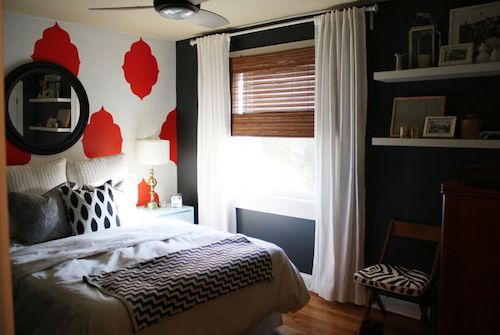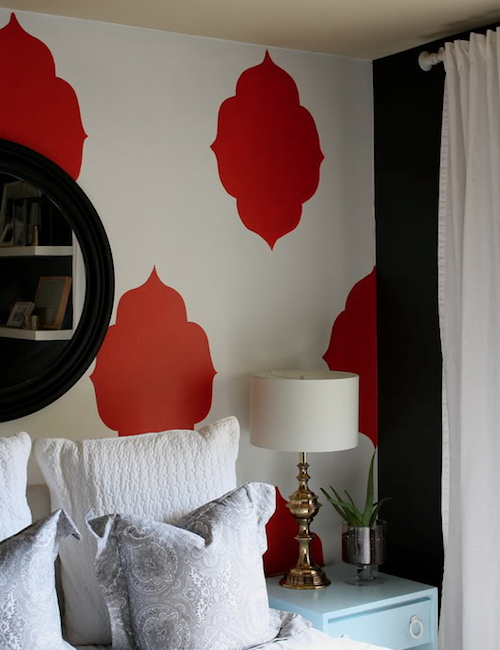 This is her amazing bedroom.  Don't you love her color palette!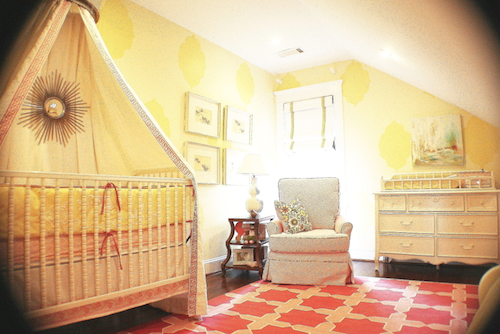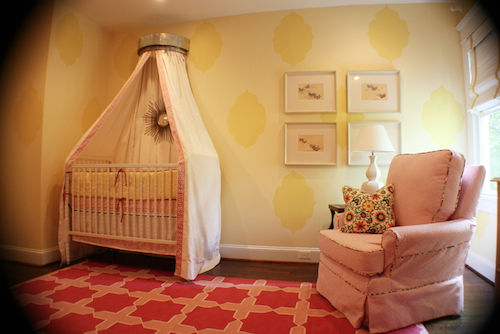 This is one of Kristen's most recent projects.  She used the same medallion pattern that she has in her bedroom, but with the soft yellow color, it has a completely different feel.  What a sweet room this little girl is going to come home to.
I love these trees!  Kristen took her inspiration from a Cole & Son wallpaper.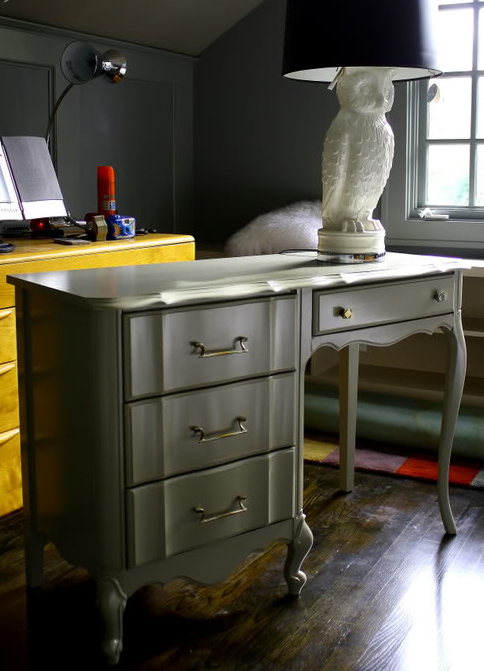 And last, but certainly not least, Kristen's breathtaking furniture transformations.  She takes the most mundane pieces and creates amazing works of art.  Here are a few more…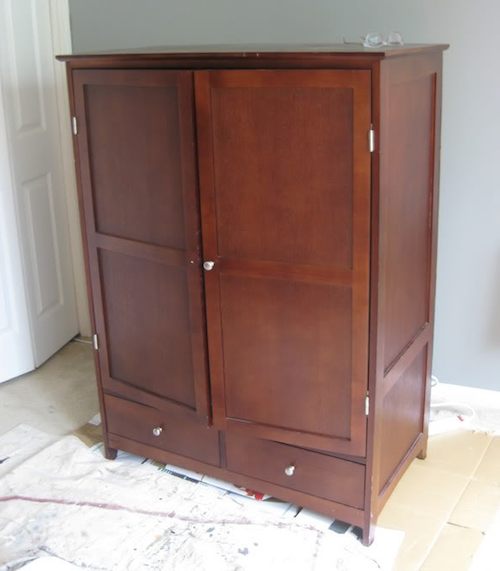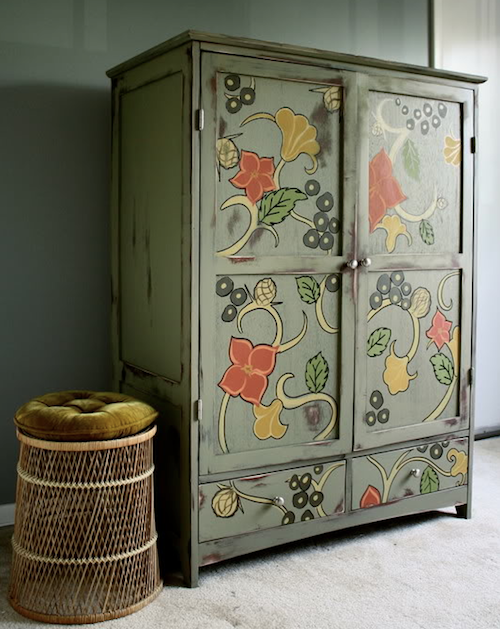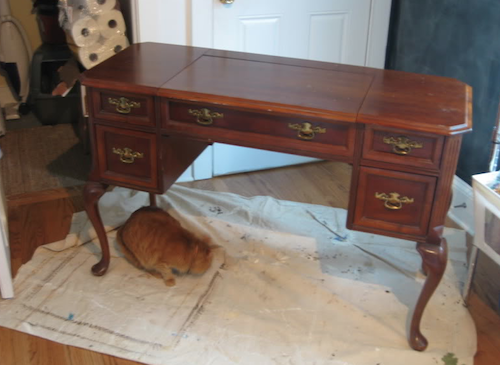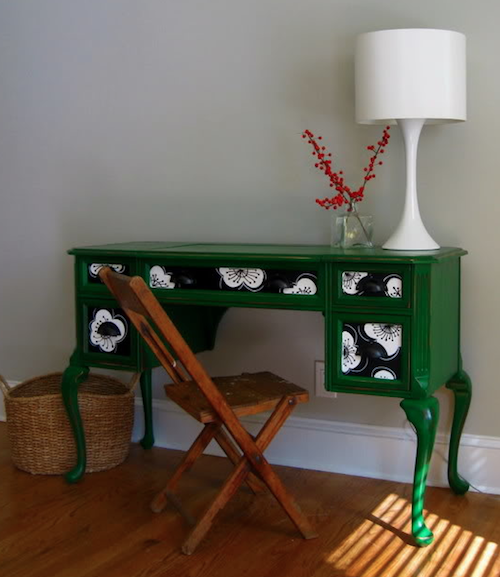 Hope you've enjoyed a few of Kristen's pieces.  You can head over to her blog, Kristen F. Davis Designs and see many more examples of her work.  I can't thank her enough for volunteering her time for Room Service Atlanta and Nicholas House!
Have a wonderful Saturday and happy Mother's Day to all you mom's out there!