Hi all, this will be a short post today compared to my marathon post of yesterday!  I have two really great reasons to mention Jen from Made by Girl today.

Jen donated several of her wonderful pieces of artwork for our Room Service Atlanta project at the Nicholas House.  I was able to snag a tangerine "Love" canvas for my room.  What a more perfect word to include for my family!  When I contacted Jen to make sure it was okay to feature her on the blog, she was so amazingly gracious.  She told me that love was one of her favorite words when she was young and still is today.
Heidi and I decided to mount Jen's artwork on a 9 x 12 stretched canvas that I already owned instead of framing it.  Love the simple look of it on the white dresser.  Thanks Jen!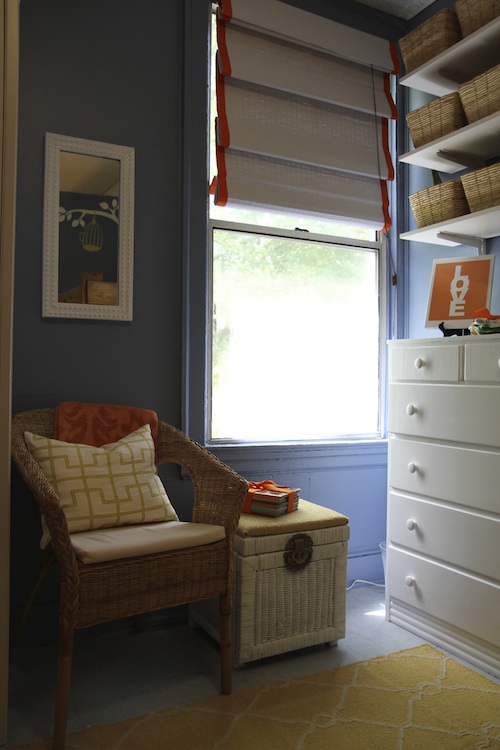 My second reason for featuring Jen today is her fabulous new site, Cocoa and Hearts, which features her original artwork.  If you haven't visited, you'd better do it soon.  She's sold over half of her paintings in the 3 days since the site went live!

Here a few examples of her breathtaking artwork…
This is my favorite!  Love the colors, too bad it's already sold.  Head on over, before their all gone…